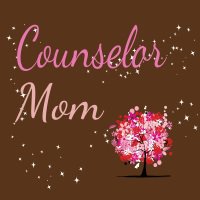 One of the Atlanta moms I love chatting with on social media is Counselor Mom. We haven't met in real life, but that doesn't mean we haven't bonded. She's got a husband and two little ones, but still finds time to blog about work-life balance and saving money on some of her other sites.
So to support each other and connect on a deeper level we are having a cross-blog conversation. For the next few weeks @CounselorMom and I will interview each other on our blogs then share the responses with you.
Counselor Mom's questions for me
Joyce, how do you manage your stay at home work schedule and parenting? How do you juggle being a mom, wife, and business owner?
Many moms, like myself, have reported feeling guilty for staying at home. Have you had to handle criticism or guilt for staying at home and not returning to your former position? If not, have you had any conflicted feelings about staying at home and building your business?
Where do you want to take Mommy Talk Show? Can you elaborate on what you have in store for Mommy Talk Show and your goals?
I answered her questions in the above video.
My questions for Counselor Mom
How did you decide to have Baby #2? How do you and your husband still find time together?
Do moms ask you questions about work life balance or your experience being a school counselor?
If you could go back to working as a school counselor today with your ideal hours and salary, would you?
@CounselorMom will answer my questions in an upcoming blog post on CounselorMom.com.