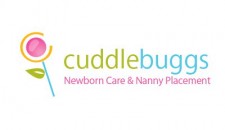 One of the fabulous people I've met in Atlanta is Natalie Akpele of Cuddlebugs, nanny placement and newborn care specialist. We've been having a "cross blog conversation" where we ask each other question questions back and forth. In fact, we had two blog conversations before we finally met at the talk show taping at Return to Eden.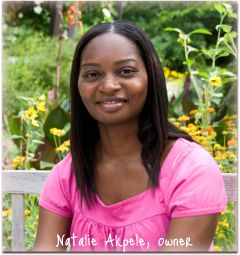 Here are the newest questions Natalie has for me and my answers:
How often do you tape your shows at each location?
Each month I tape Mommy Talk Show at a new location. As you saw from being in the audience at Return to Eden, we tape 8-10 videos at one time, with various topics. Then I post the videos/topics on Mommy Talk Show throughout the month. This way the content stays new on my blog and the businesses get an opportunity to be promoted to the Mommy Talk Show audience for a month or more.
How do you choose people to participate in the actual show

?
The guests are other Atlanta moms who are active in social media and own their own businesses. This way they get exposure from being on the show and they also help me promote the location where we tape by tweeting about it or something as simple as a Facebook check-in. It's a win-win for the mommy guests and the sponsors because they also get to connect.
I'm working on doing more  shows with a "theme" like the "Dads Edition" we just taped Bean Work Play Cafe in Decatur where all the guests are dads. I'd like to do a "Moms of Multiples" show too.
Do you feature the owner of each establishment in your show?
Yes, the owners of the businesses have appeared as on the show in interviews or to demonstrate their products or services.
There's a brief interview with Adela Yelton of Bean Work Play Cafe in Decatur featured on the home page now or you can watch it on YouTube here. The next location sponsor is Laurie Morrison of the Main Street School of Art in downtown Tucker and she will appear as a guest on the show where we discuss our dreams and challenges of running of our own business.
Natalie, you are now formally invited to be a guest on Mommy Talk Show. Even though you're not a mom, your experience as an educator and nanny would be invaluable to the Mommy Talk Show audience. So stay tuned for an announcement about the next location sponsor where me, you and the other mommy guest will chat!