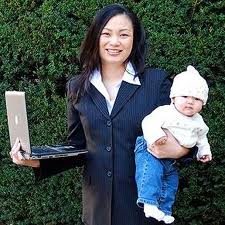 Everywhere you look it seems like another mom is starting her own business or launching a blog. Like me, they're looking for some control of their careers and finances along with the flexibility being a stay at home mom provides. But is being a mompreneur just the latest "in thing" or fad?
I wanted to ask the mommy guests if they believe their businesses have longevity and will stay the same as their children get older. Here's the first part of our outlook: (Come back Monday for Part II)
Learn more about this group of guests:
Shari Perkins, Creator Davey Cakes Onesies & T-shirts packed in cupcakes
Aimee Brittain, The Coupon Diva, Saving Money All Over Atlanta
Cathy Hackl, @CathyPrMom on Twitter
This series of videos is sponsored by Return to Eden Organic Market in Atlanta located at 2335 Cheshire Bridge Road.