This is a sponsored post for SheSpeaks/Meta Appetite Control. I'm sharing my favorite fiber packed workout day breakfast to start the new year healthier.
This week I'm starting an aerobics class. I haven't worked out since early 2016, except for a few brisk walks here and there. I just visited the neighborhood recreation center, picked up the class schedule and I've changed my work at home schedule around to fit in the class.
Before I leave for class around 11 a.m. I'm planning a light, protein-packed breakfast. I've made the mistake before by grabbing a cheese stick and water bottle on the way out the door. Well, 20 minutes in to that fitness class I felt light-headed and weak. I won't make that mistake again.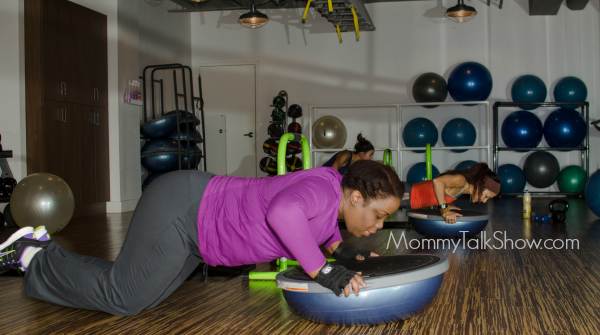 Here's what I'm eating: Scrambled Eggs with cheese, sliced cucumbers with hummus and an orange-flavored fiber-rich drink.  I'll drink Orange Zest Meta Appetite Control right before breakfast because, which taken prior to a meal, it can help control my appetite for up to 4 hours.* It's also clinically proven to help curb cravings between meals.*
WHAT'S YOUR FAVORITE WORKOUT DAY BREAKFAST?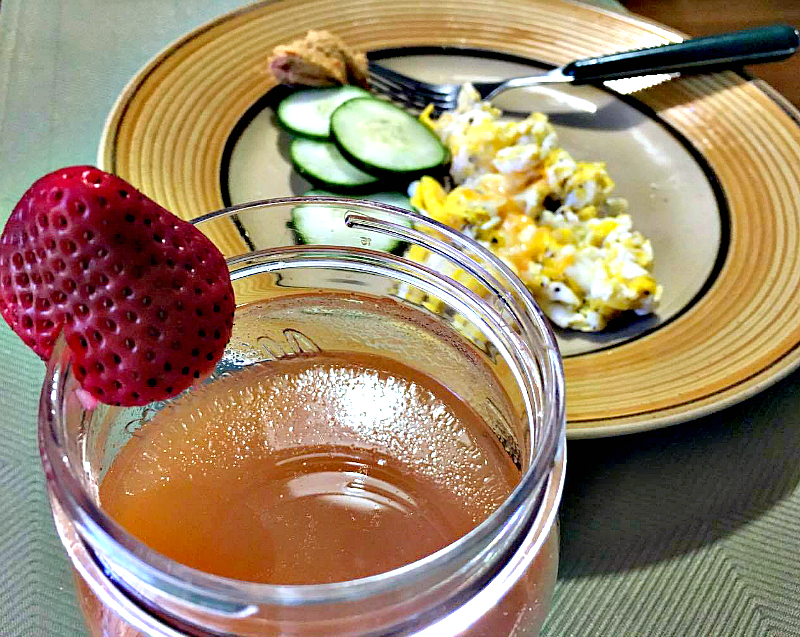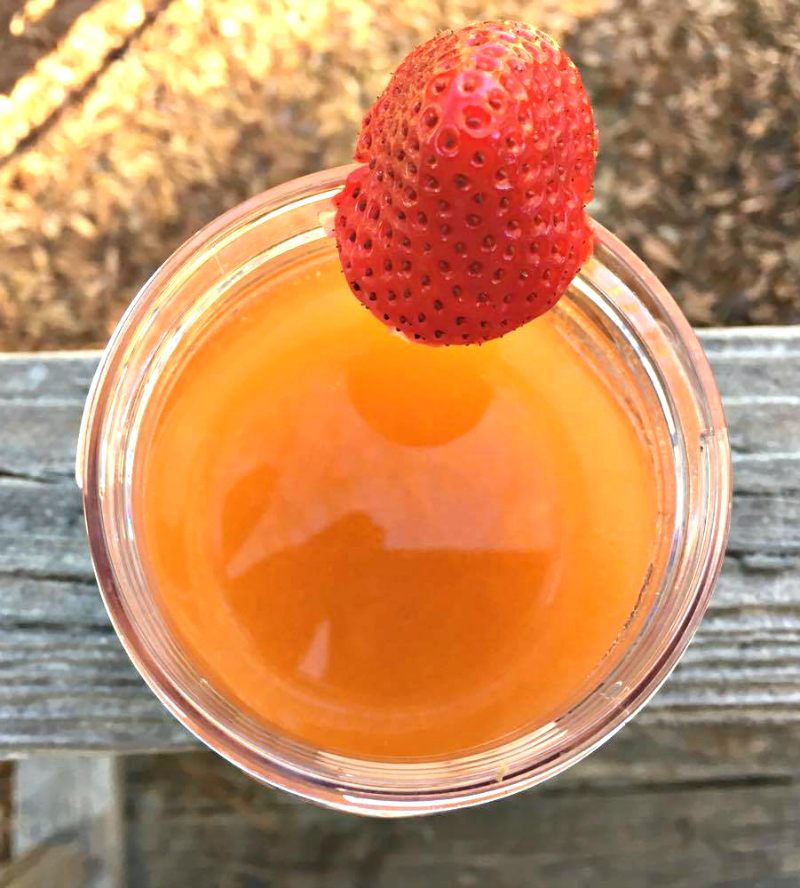 Meta Appetite Control contains 100% natural psyllium from the makers of Metamucil.
Shortly after I get home from the fitness class, shower and get dressed I can make a mid-afternoon strawberry and yogurt smoothie with two teaspoons of Meta Appetite Control to help suppress my appetite between meals.* Otherwise, I'm likely to grab some chips or a sugary snack which will eliminate all of my fitness progress.
* These statements have not been evaluated by the Food and Drug Administration. This product is not intended to diagnose, treat, cure, or prevent any disease.
Meta partnered with bloggers, such as me, to get the word out about its great product benefits. As part of this program, I received compensation for my time. Meta believes that consumers and bloggers are free to form their own opinions and share them in their own words. Meta's policies align with WOMMA Ethics Code, Federal Trade Commission (FTC) guidelines and social media engagement recommendations.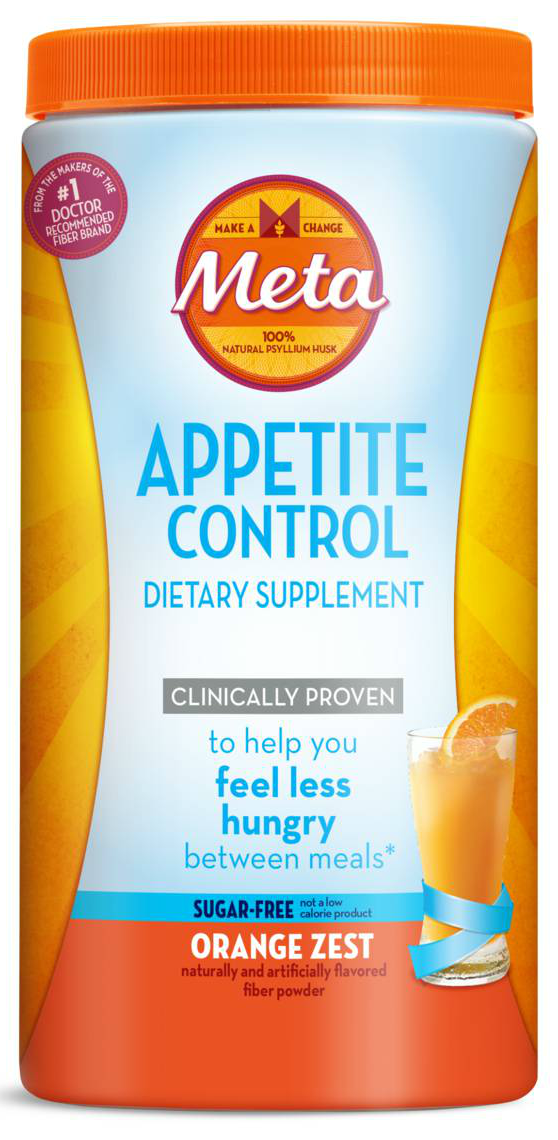 Are cravings a problem for you?
After I took the POPSUGAR Snack ID Quiz,  I realized I'm a "late night looter kind" of snacker. It's pretty spot on. Although we eat dinner around 5:30 p.m. each night, I'm usually awake until after 11 p.m. It's hard to fight the urge to snack and grab something unhealthy. I look forward to seeing how drinking Meta Appetite Control a few mornings a week can help..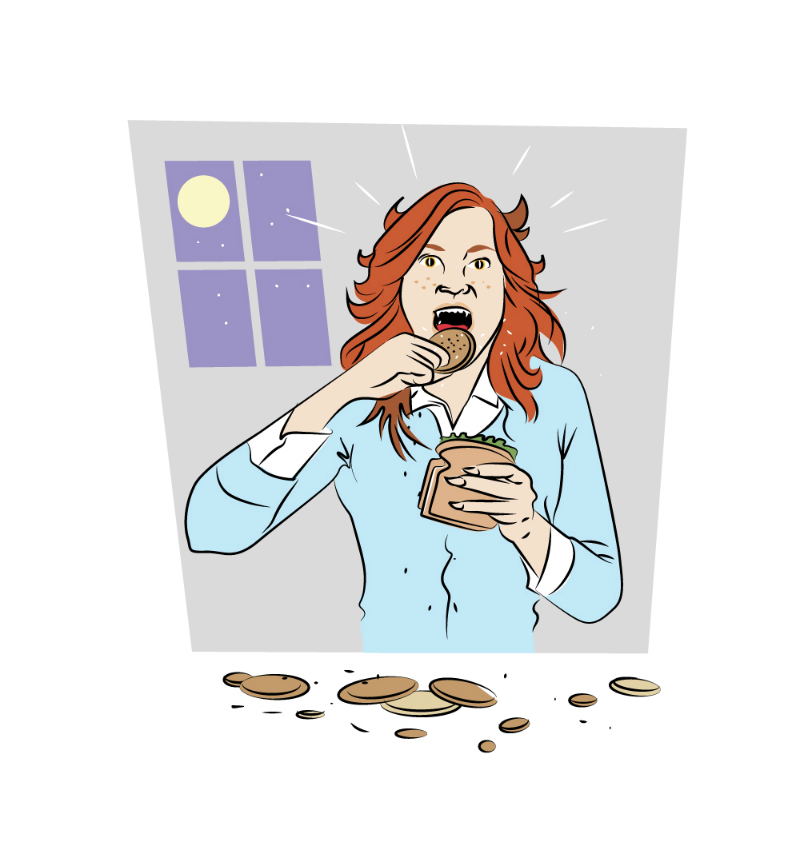 WHAT'S NEXT FOR YOU TO CONTROL YOUR SNACKING HABITS?
Enter the Meta Appetite Control giveaway with SheSpeaks.
Take the POPSUGAR Snack ID Quiz. Decide when is the best time for you to incorporate Meta Appetite Control into your day.
Download and print a Meta Appetite Control coupon.
CONNECT WITH METAMUCIL ONLINE