Shhhh! Don't tell my Mom that I may stop using paper coupons at my favorite grocery stores and drug stores. She's going to flip out when she reads this. For as long as I remember my Mom has clipped coupons from the newspaper inserts. I followed in her footsteps by downloading and printing online coupons for the last few years.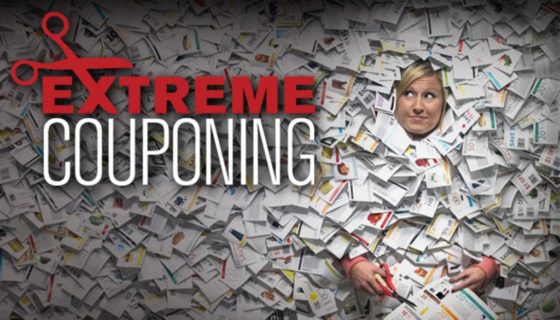 I wasn't as bad as those folks you saw on the TLC TV show, Extreme Couponing. But I did try their basic principle WITHOUT emptying store shelves.
The point of extreme couponing:
Buy sale items  + coupons =
Pay the absolute lowest price.
I have no need to stockpile cans of vegetables or bottles of ketchup like the folks on the TLC show because we don't have the space. For the ones who donated their items to churches and charities, I had the most respect. But the ones who just hoarded items in their basements, I wasn't as impressed.
I'm re-evaluating my love affair with paper coupons over the next few months to see if it's really worth it – or a complete waste of time. My referral links to money-saving apps and programs are below. If you know someone who still uses paper coupons, share this story with them on Facebook!
Newspapers
I feel like such a hypocrite for discrediting paper coupons when I just signed up to get the Thursday – Sunday Atlanta Journal and Constitution (AJC) delivered. Thanks to the friendly sales guy sitting at Kroger –  I just paid $30 for a three month subscription. But got a $15 Kroger gift card as a bonus so my out of pocket expense was actually $15. If I find that I DON'T use $15 worth of paper coupons over three months, it won't be worth it.
Local newspapers realize subscriptions are down though, so they're doing everything they can to entice you to sign up.
Without a bonus like the one offered to me for the AJC, I wouldn't have paid full price.
How do you maximize the savings from paper coupons and the weekly newspaper?
Time
Clipping and organizing coupons takes a lot time.  I try to multi-task cutting coupons while watching my favorite TV shows. I even tried to show our son, A.J., how to cut them out on my super busy days.
But couldn't I spend this time doing something else like cleaning, organizing a closet or taking a nap?
This month, I'll start tracking how much time I spend actually clipping and organizing coupons to see if it's really worth it.
Paper
Every month, I visit Coupons.com to print out the food, drug and family items we need. I don't print out everything – only items we regularly use.
Although I re-use paper by printing coupons on the blank side of a previously used piece, it's still an added expense of using paper coupons.

Ink
Last month,  I ran out of ink faster than usual and I realized the last thing I'd printed out was my monthly coupons.
I have an HP Photosmart printer that requires ink jet cartridges. After shopping around to compare prices at Target and Amazon, I finally fond
[Tweet "Save on ink cartridges for your #printed coupons with ComboInk online ordering"]
Take $5 off any combo pack product with code AFFTAKE5. Expires 2/29/2016

Clutter
I have a coupon holder, a coupon folder, a coupon basket a stack of newspapers in the corner of my kitchen.
So if I'm not using paper coupons, how can I still save money?
Very easily, in fact. My Kroger grocery store app allows me to use its digital coupons on my regular purchases and even earn free purchases. This morning, I got Oreos (A.J.'s favorite cookie) and a can of chicken soup with wild rice for free thanks to a Kroger Customer bonus.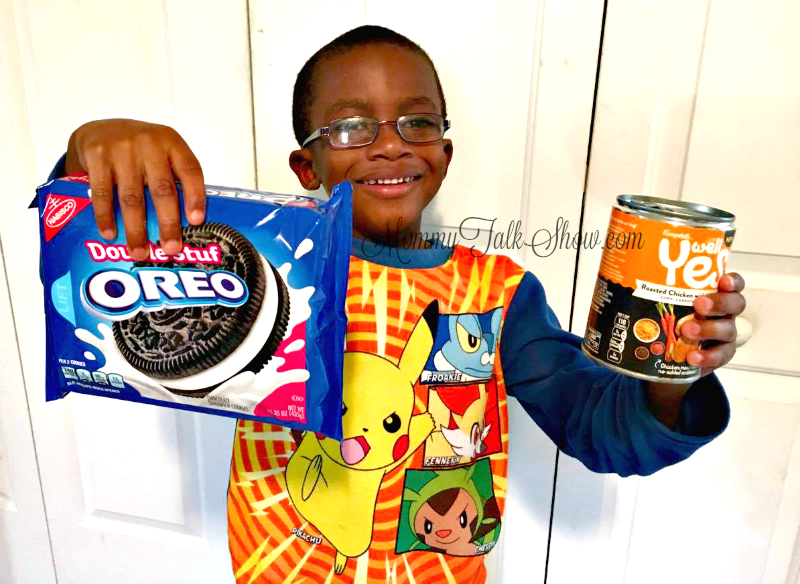 Ibotta Rebates
One way I'm saving without paper coupons on items I usually buy is with the Ibotta app. I earn cash back at Kroger, Walmart, Target, CVS, Walgreens and an even longer list of stores.
FIRST: Sign-up online with my referral link OR referral code (phsda). You'll earn a $10 bonus and I'll earn $5. But be sure to register online FIRST.
SECOND: Download the Ibotta app. Login using the username and password you created.
THIRD: Before you hit the grocery store or even while you're there, use the Ibotta app to see if your purchases are eligible for rebates. Ex. There may be a .25 rebate for Cottonelle toilet tissue on the app. Save the receipt for your purchase. Use the app to scan the bar code on Cottonelle once you get home from the store, take a quick survey on the app, scan the receipt to confirm your purchase. Within 24 hours Ibotta will add .25 to your account. This can add up! I usually earn back $5-$10 each month without clipping coupons, organizing them or remembering to bring them to the store!
FOURTH: Once you've reached $20 in rebates, redeem them for gift cards or send the money to your Paypal account.

I'd love to find a way to avoid going inside a grocery store all together OR somehow get my shopping skills together so I can do a once a month shop that will last us. A lady can dream, right? Here are some ideas:
Online Ordering
Thanks to Amazon Prime NOW, I have ordered grocery delivery on days when I didn't feel like fighting traffic, lugging groceries to the car, and unloading them at home. Prime Pantry and Subscribe & Save are other options to get your favorite household items delivered to your door.
Subscribe & Save: "Unlock extra savings on eligible subscriptions when you subscribe to five or more products at one address on your monthly delivery day. From diapers to toothpaste to dog treats, you can subscribe to thousands of everyday products from Amazon and Amazon Marketplace."
Once a Month Shopping
I haven't perfected it yet. But check out a sample of Once a Month Grocery Shopping at Aldi from 4 Hats and Frugal.
Based on your experience, is using paper coupons a complete waste of time?