When neighbors move away it's often harder to keep in touch. No longer can you walk across the street to see each other or run into each other on your way out the door. To reconnect with one of our closest former neighbors, we invited her over for a morning play date with bagels and hot cocoa. It was a simple way to reconnect, play and enjoy a quick meal.
We received an Einstein Brothers gift card to purchase bagels, compensation and a promotional coupon for Mommy Talk Show viewers.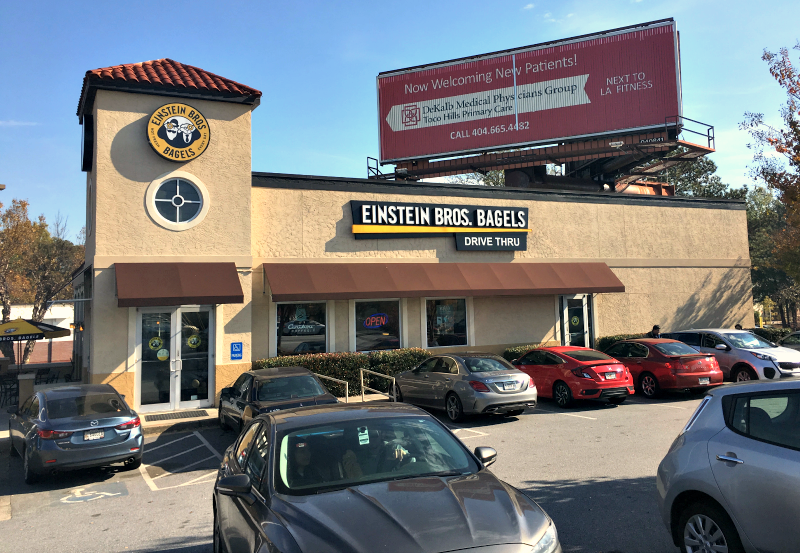 I stopped by my local Einstein Brothers Bagels on North Druid Hills Road to pick up a baker's dozen of bagels and shmear (it's their unique name for delicious cream cheese). I wanted to make sure we had enough to enjoy with your friends and on our next day road trip for Thanksgiving. I know A.J. loves plain bagels, our guest requested blueberry bagels, and my husband wanted his favorite Asiago bagels to make sandwiches in the afternoon. Along with our baker's dozen, I added a cappuccino for myself and a medium size hot chocolate for A.J. and his friend to share when we got home.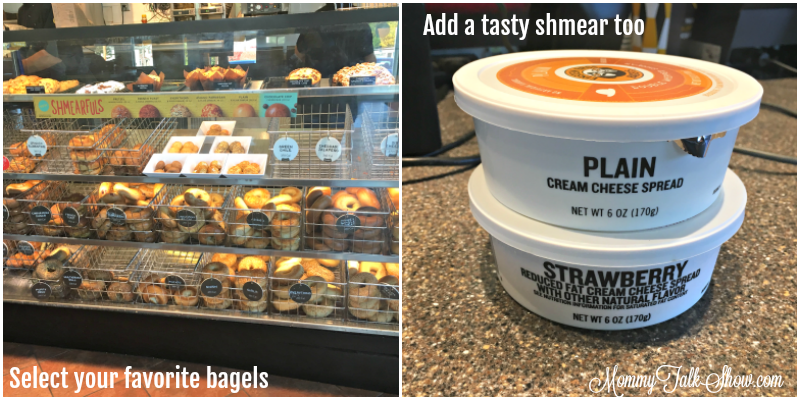 The Einstein Brothers staff placed my bagels in the colorful carrying case along with the plain and strawberry shmear. Check out the easy-to-carry case to fit the bagels and shmear so well. I set the box on the floor in the backseat of my car, so it wouldn't fall over, and drove home.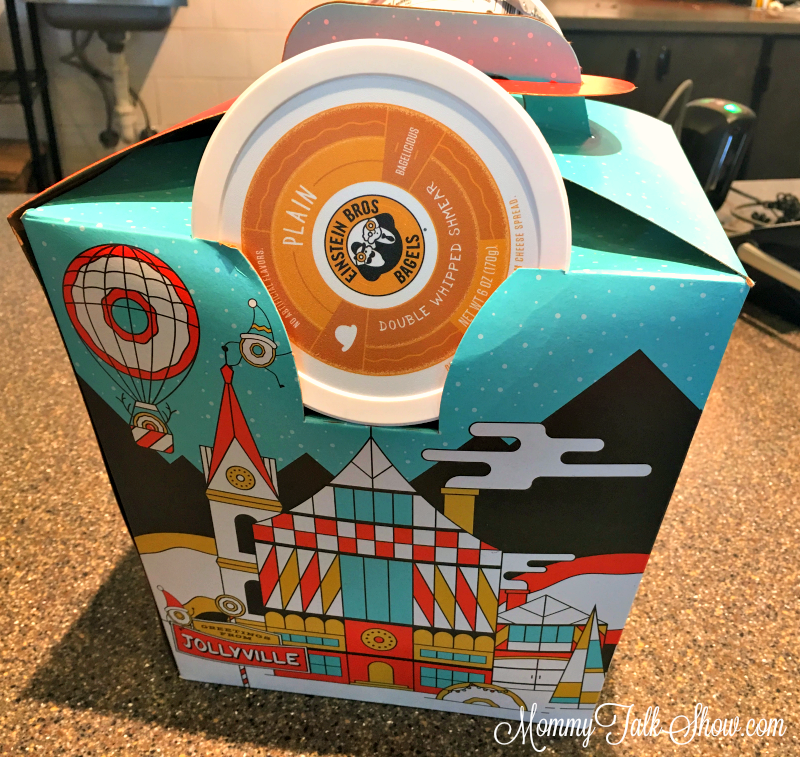 When I arrived back home our guest and her mom had just arrived. The children went to A.J.'s  his room to play and read books, while the adults chatted downstairs in the living room. Thankfully, I remembered to order the bagels sliced. Have you ever sliced a bagel at home with a knife? It can be hit or miss. Remember to order your Einstein Brothers bagels sliced before you checkout.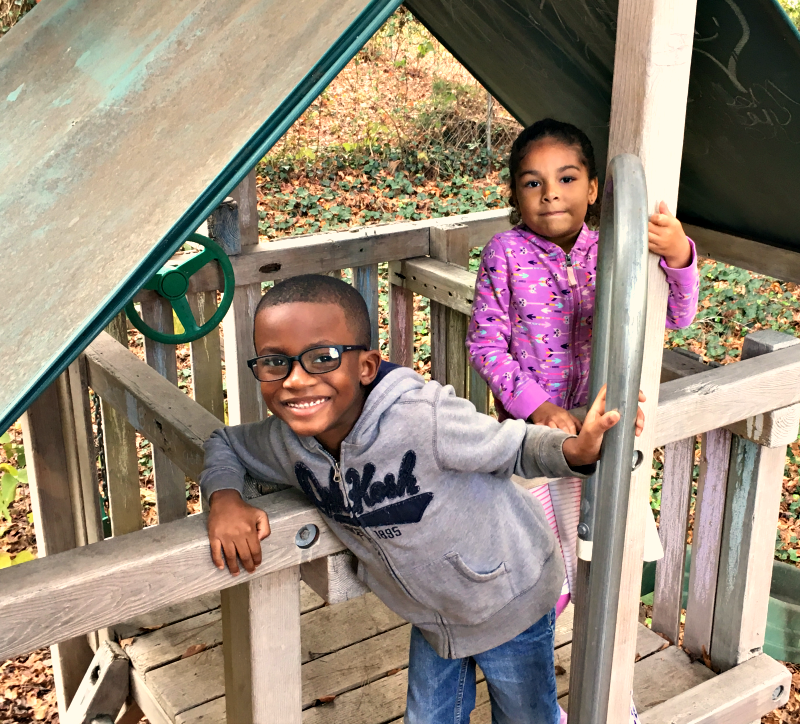 The children also enjoyed some time on our backyard play set. It was still a little chilly in the morning, so I brought each of them a yummy serving of warm cocoa to enjoy on the back patio. Once they were inside, each got their favorite bagel and shmear.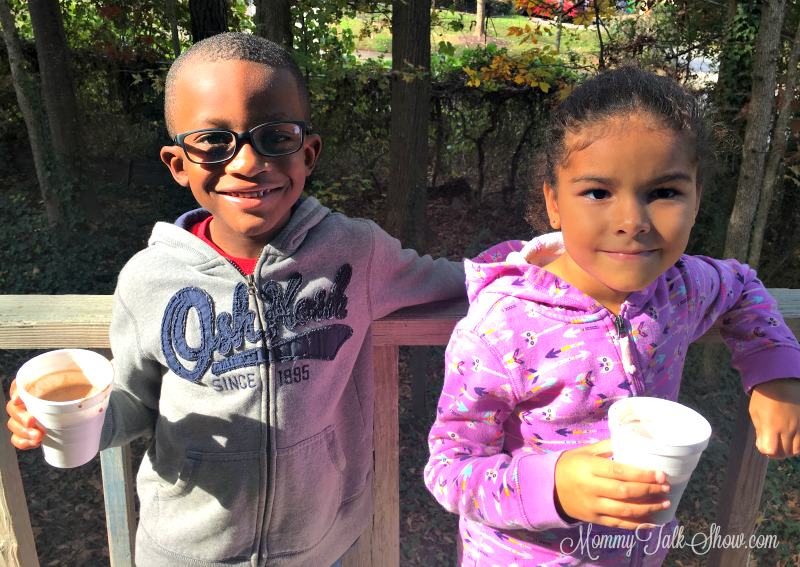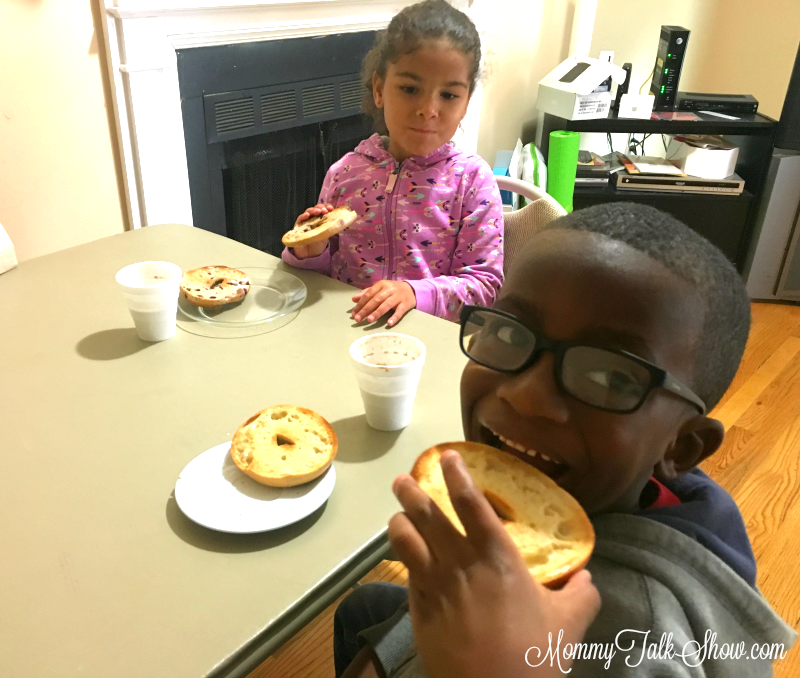 What are your holiday plans with friends?  Are you wrapping gifts together or hosting a tree-trimming party?
Are you celebrating a milestone or holiday event at work?
It's still warm enough in Atlanta to enjoy a morning play date playground most days with a light jacket.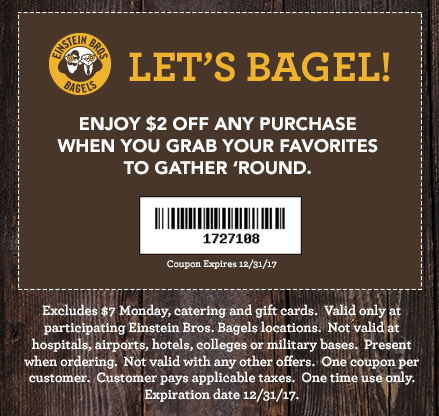 Here is a $2 off coupon to enjoy at Einstein Brothers Bagels if you are picking up a baker's dozen, shmear and warm beverages for your next event. Be sure to print it off before you leave. If you know another bagel lover,  you're welcome to share this post and coupon with them so they can enjoy it too. It expires December 31, 2017.
[Tweet "Invite friends over for @EinsteinBros bagels this holiday season & enjoy $2 off coupon thru 12/31/17 #AD"]
Visit the Einstein Bros. Bagels website to find the location nearest you and get creative sandwich ideas on the Einstein Bros. Bagels Instagram page.