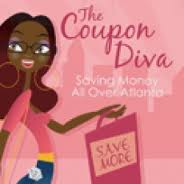 TLC's "Extreme Couponing" show either makes you jump for joy when you see how much people are saving on their grocery bills thanks to coupons OR you think they're crazy for spending as many as 30 hours a week clipping coupons. Thank goodness of our our guests, Aimee Brittain AKA The Coupon Diva could give us a quick lesson on where to find coupons. She also suggests moms sign up for  Amazon Mom to get free shipping and 30% off diapers and wipes:
Save 30% on diapers and wipes plus get TWO DAY free shipping when you sign up for Amazon Mom.
I just got a $5 of a $25 purchase coupon from location sponsor
Return to Eden Organic Market's
e-newsletter. Sign up for the e-newsletter on their website and LIKE them on Facebook so you can save too.
Location Sponsor