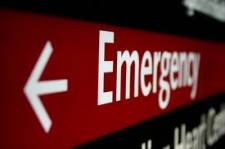 I've been a bad mommy. I neglected to leave an emergency contact list for my part-time nanny and friend who watches A.J. while I'm away.
I realized if there was a fire or other emergency, they may not have vital information they would need. So here's a video to help you create or update your emergency list for your nanny or babysitter. In case you're in the midst of a caretaker search, you can search for free for the perfect sitter who lives close by on sites like SitterCity.com or Care.com.
Watch the video and if I left anything out or you have a suggestion, please comment below.