Talk about perfect timing. Little did we know that as we taped this webisode about the decision to have a second child, one of our Mommy Talk Show guests had just found out she was pregnant for the second time!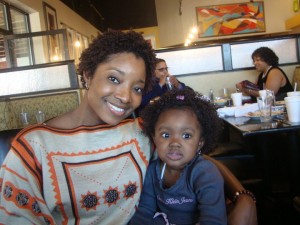 Congratulations to Adrian Shepherd of Parties and Things, along with her husband and daughter.
Here's part II of our discussion on handling two children. Gigi Pedraza of Inca Kids picks up the discussion where we left off and opens up about her feelings when she was pregnant with her second daughter:
Do you have any advice for Adrian on helping her daughter adjust to a new baby and becoming a big sister? Feel free to comment below!
This series of webisodes is sponsored by 5Continents Gallery (www.5Continents.us) in Atlanta, Georgia. 5Continents is a fair trade gallery featuring artwork, jewelry, clothing and furniture from around the world. Gallery owner Jennifer Sade would love for you to come see the handmade toys, children's books and clothing featured there. All the items are unique and can be customized with your child's name or made in a different color.