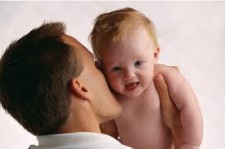 Is the baby's bottle too warm? When will the baby sleep through the night? Do we need to call the pediatrician about the rash on Junior's bottom?
These are all questions that run through a new parent's mind. Even though they want to appear tough, dads aren't immune to all the fears of new parenthood.
I asked my husband, Antoine Sr. to host this segment and ask the "Dads Edition" guests from Bean Work Play Cafe in Decatur to admit something about being a new dad:
Comment below and let me know how you or a dad you know overcame all the fears of being a new parent.
Host your next birthday party or event at Bean Work Play Cafe:
We can provide the full package of planning for any event, from custom invitations and event design to catering and entertainment. Just complete our online form and and we will contact you to discuss your ideas and questions.