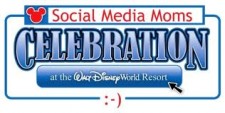 We're going to Disney World!
When I was A.J.'s age, my family flew to California for my first visit to Disney Land. I love the idea that he's getting his first Disney trip at the same age I did thanks to my invitation to attend the Disney Social Media Moms Celebration 2012. Keep reading to watch a review of a travel tool I hope will make our trip easier and healthier, share your travel advise and get special offers for your next Disney trip.
From what I've learned so far this year's Disney Social Media Moms Celebration will give social media moms (and dads) an opportunity to experience Disney World with our families. We'll also hear about the newest features for Disney properties and  learn some of the latest social media news.  We're flying to Orlando a day ahead of the event to make the trip as relaxing as possible.
Got travel advice?
Comment below or answer on Facebook: What is your must-have travel item when you're flying or driving with your family?
In hopes of making our flight easier and healthier, I bought the J.L. Childress Car Seat Travel Bag to protect A.J.'s car seat on the flight to Orlando, FL. Here's part I of my video review. Look for  part II when we get back and I'll share how the bag held up during the trip.
Special offers from BestofOrlando.com
Orlando room rates starting at $50
Save on Walt Disney World tickets
Sea World tickets starting at $67
Disclosure:
I paid my  own conference fee to attend the Disney Social Media Moms Celebration 2012. We may also receive gift items.
I also paid for the J.L. Childress car seat travel bag with my own money. This post includes affiliate links.
All opinions are honest and my own.