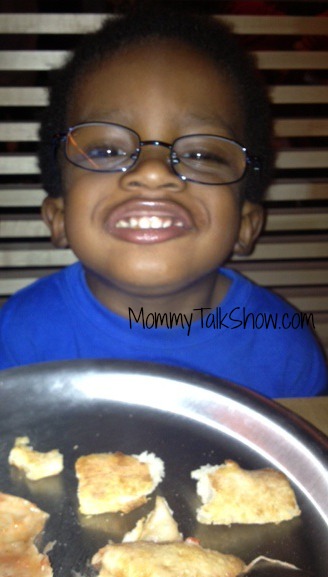 The huge smile on my son's face is thanks to our recent trip to Ammazza Pizza on Edgewood Avenue in Atlanta. Besides great tasting Naples Style pizza, I'll share a few highlights that make the restaurant quite kid-friendly.
The owners are parents and totally get it. So there are pocket etch-a-sketch toys in the dining area to give kids some low-tech fun while they're waiting for their pizza.
Kids can check out how their pizza is prepared from start to finish since there's a glass window looking into the kitchen and brick ovens. Order a glitter pizza (yes, glitter pizza) and blow your child's mind!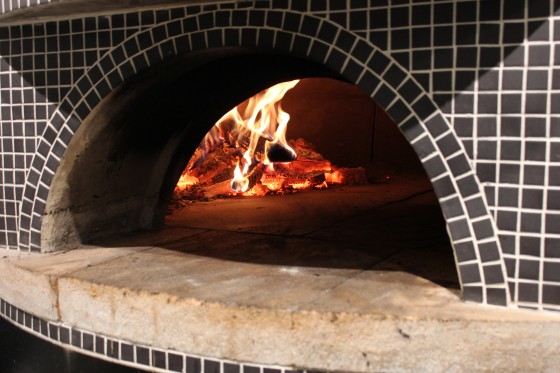 Here are A.J. and my husband looking in to Ammazza's kitchen, the pizza making process, a tasty pizza and the exterior of the redesigned former warehouse on Edgewood Avenue NE in Atlanta.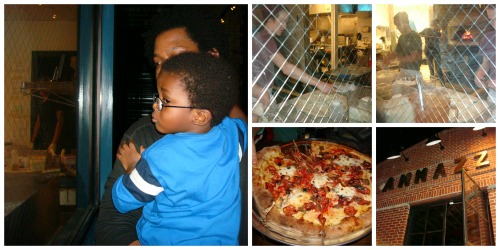 Even though A.J. enjoyed his pizza (sans cheese due to his milk allergy) I'd still like to go back for a date night with my husband or Girls Night Out. Friday and Saturday night's Ammazza is open until 2 a.m.
Ammazza's menu is simple and delicious with more than just pizza. Start with an antipasto and end your meal with cannoli.
Follow Ammazza Edgewood on Facebook for events and specials.
Disclosure: My family enjoyed a complimentary dining event at Ammazza Edgewood.
No other compensation was received. All thoughts and opinions are my own.