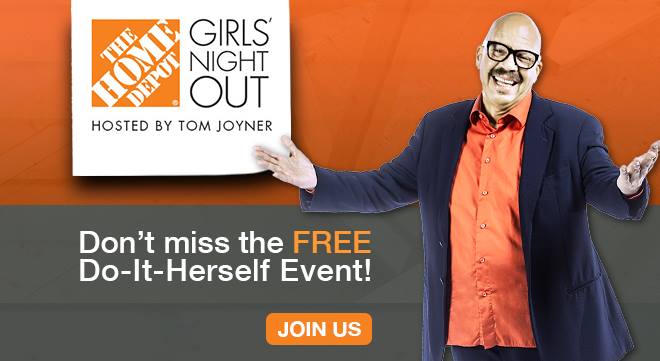 I'm delighted to partner with Home Depot to cover the recent Girls' Night Out event in Birmingham, AL.
Every family I know is looking for ways to reduce their household expenses. Maybe you've got ridden of cable. Your last vacation was a staycation in your home state so you could save on airfare.
Have you considered doing a home project yourself to save money? Home Depot has an array of project ideas and brand to make that possible. More than 400 women got an up close look at how doing projects yourself can save you big bucks.
Radio Host Tom Toyner was the host to kickoff the event at the Crestwood Home Depot. Tom reminded the women that they don't have to wait for man or a professional to do repairs around their homes. You'll have to watch our hilarious interview in the video below.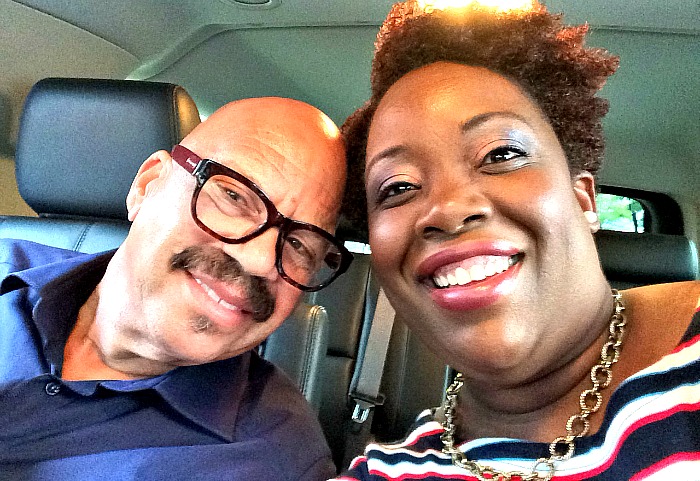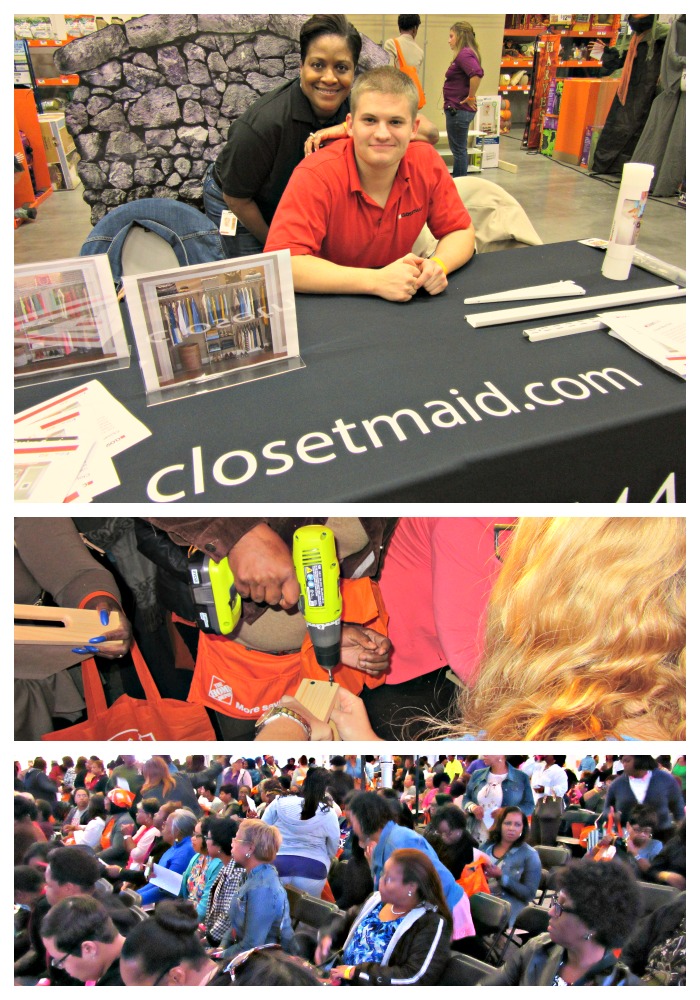 High energy is an understatement when it comes to describing the Girls' Night Out event. From Tom Joyner to the DJ and brand displays, attendees were kept busy and moving through a series of creative stations. Check out my full video below to see the action in-store and under the big tent!
Video: Home Depot Do-It-Herself Project
Yolanda was visiting from New Jersey and stopped by the Birmingham Home Depot to get started on her holiday projects. She started inside the huge tent inside the Home Depot parking lot where she was handed all the supplies she needed. Then the professionals at Home Depot took her step-by-step through the process of creating a hostess tray.
Painting and adding mosaic tiles to the tray were her first idea. I tried to convince her to use it as a picture frame instead. Which would you do? Below there are some cool ideas created by the Home Depot staff to decorate the trays for the holidays.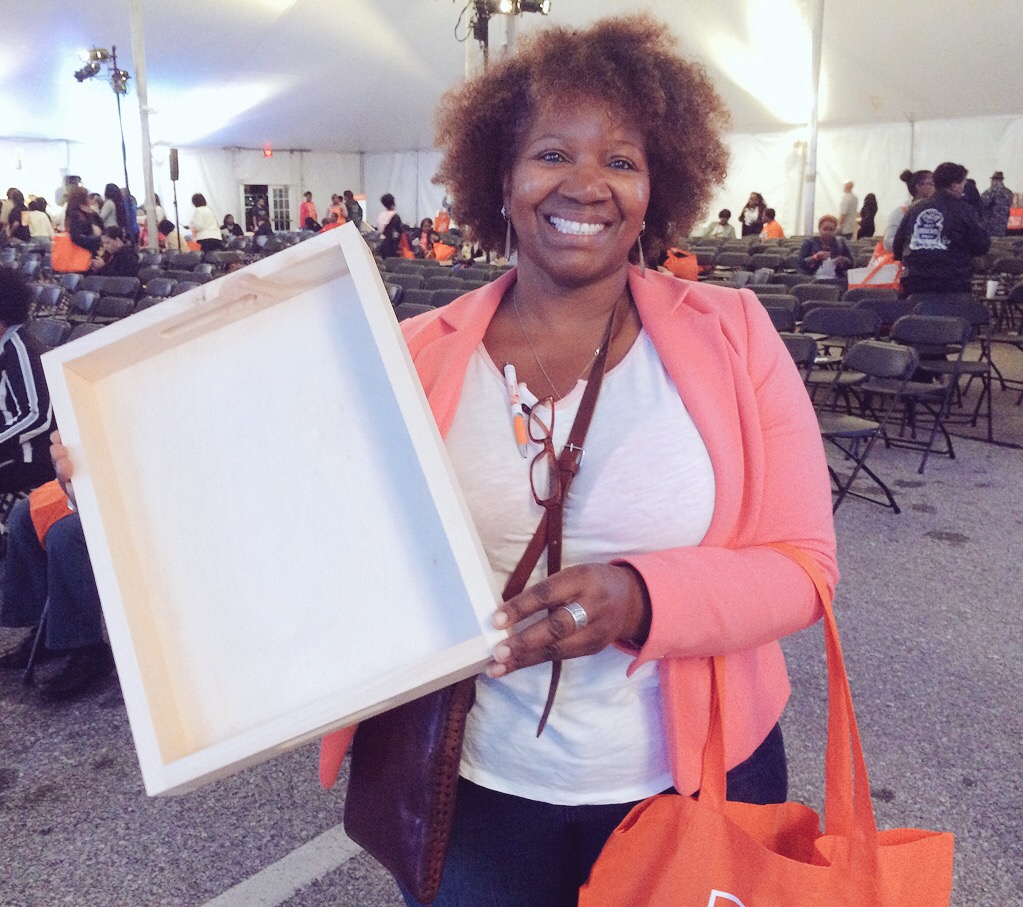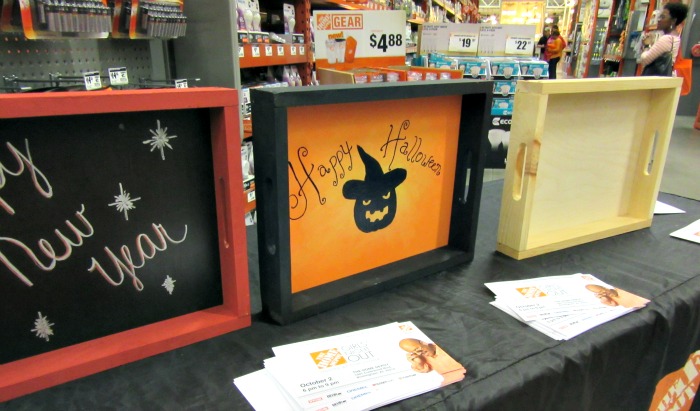 What really got the ladies pumped up was an in-store demonstration from Simple Mat with its new adhesive that's perfect for making a custom backsplash for your kitchen. It promised "No Mortar, No Mixing, No Mess"!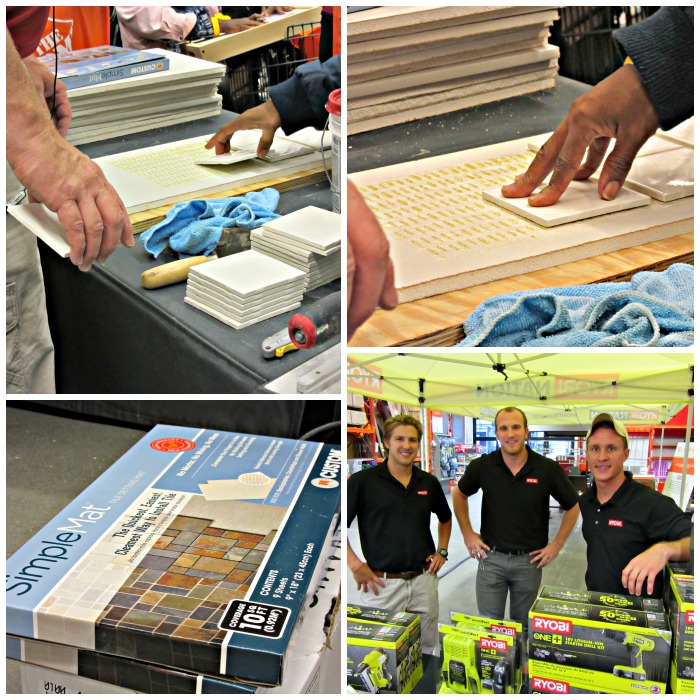 Check the Free Weekly Workshop list on The Home Depot website to see when there's an upcoming Girls' Night Out event near you. In Atlanta, the next one is October 15th from 6:30-8 p.m. Register for free online, then take advantage of the savings offered for participating. Follow Home Depot on Facebook for even more DIY and home ideas for Fall and Winter.