In a rare occurrence, my husband and I were able to go out to dinner TWICE during our 10th anniversary week. Seriously. This never happens. We're doing extremely well if we have a date night once a month! First, we enjoyed seafood while on a short trip to Hilton Head, SC. Then we went got back to Georgia we tried the new loaded fajitas at Applebees. I'll share what we ordered, the cost and what to expect on your next visit to your local Applebees restaurant. Thanks to a complimentary meal, we are sharing our honest experience.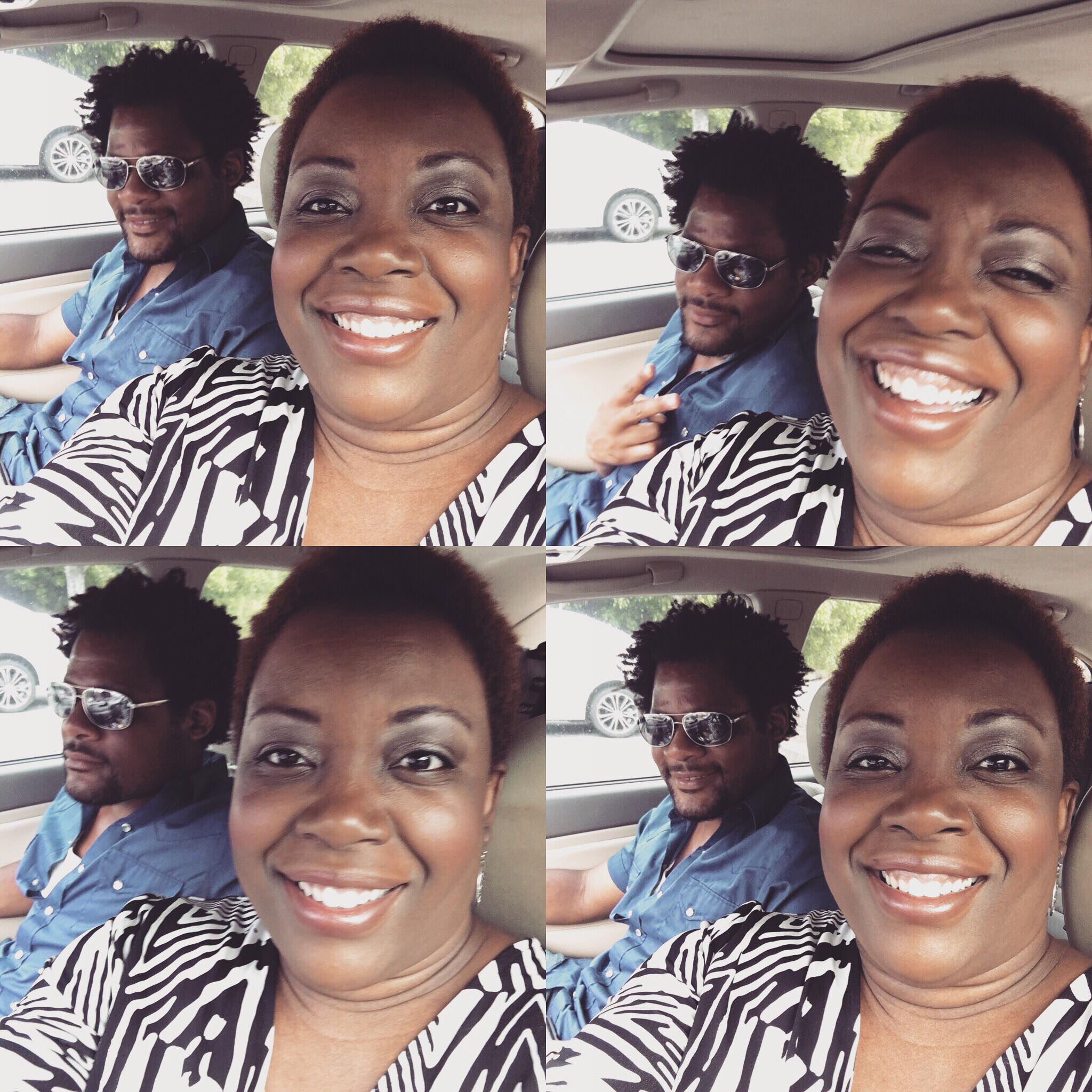 I Don't Like to Share
Whenever we go out to eat together, I typically order steak so that I don't have to share with my husband – since he doesn't eat beef. But on the flip side, I tasted a few of his shrimp from his fajitas.
Yes, I'm mildly hypocritical. But I live with two guys who eat way more than I do. I rarely get to have a meal at home where someone isn't trying to eat off of my plate.
Are there any other mothers who feel my pain?
For a limited time you can order the new loaded fajitas at Applebees.  The menu boldly displays the new menu item, as well as the options to choose sirloin steak, chicken or shrimp.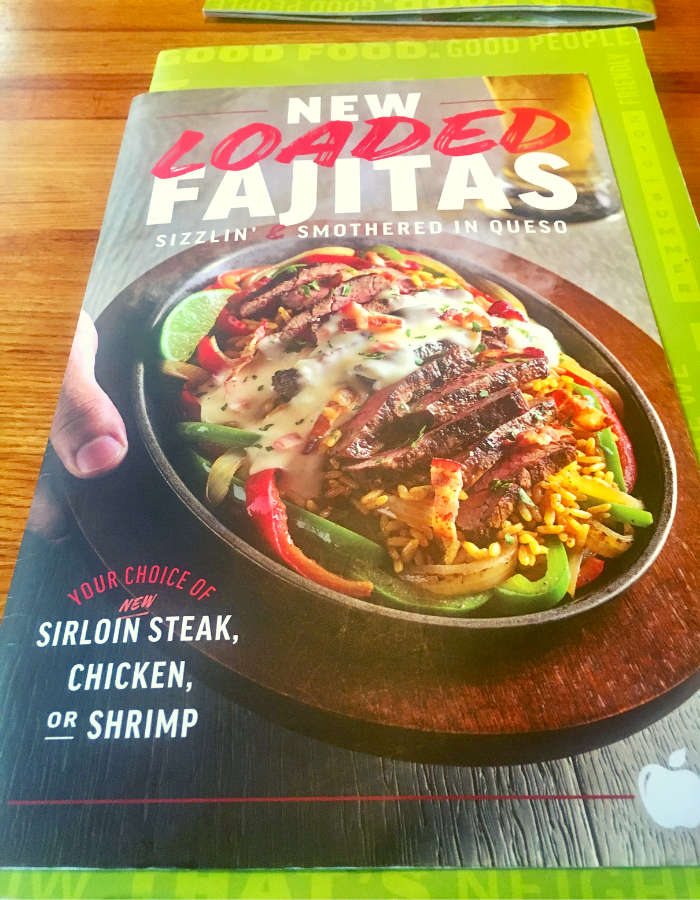 Assemble Your Own Meal
I love to see the sizzling sirloin steak, onions, cheese and toppings on my fajitas order come out to the table. It's like you get to enjoy the loaded fajitas on a multi-sensory level. First, you see them. Then you smell them. Finally, you get to taste them.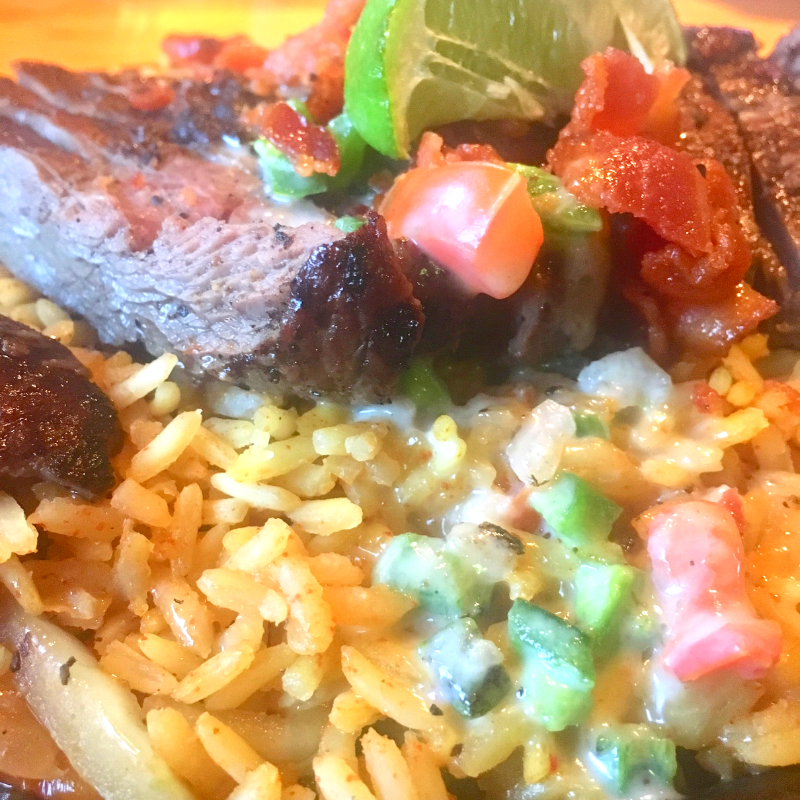 Our waitress brought out each sizzling cast iron plate we ordered. Mine was overflowing with steak, rice, bacon, onions, peppers and queso.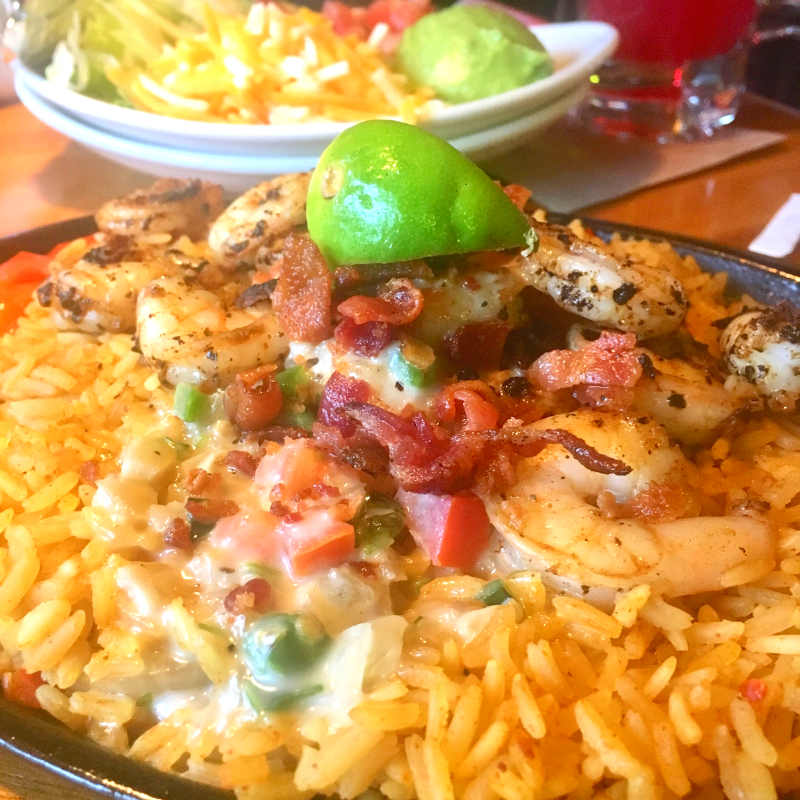 She also sat down a plate of freshly steamed tortillas, guacamole, cheese, lettuce, sour cream and pico de gallo. Assemble the fajitas however you like. My husband is crazy about vegetables, so he loaded his shrimp fajitas with lots of lettuce.
Enjoy Loaded Fajitas at Applebees for a limited time for (starting at $10.99) per order. Since neither of us ordered the chicken fajitas, here's a look at how they'll look when you order them.