After a pretty cold winter, we're all looking for something to lift our spirits. Maybe you can't wait to hear the birds chirp outside your window or see the first flowers bud in your backyard before spring. Cricket Wireless wants to give you Something To Smile About (#STSA) with affordable family mobile plans.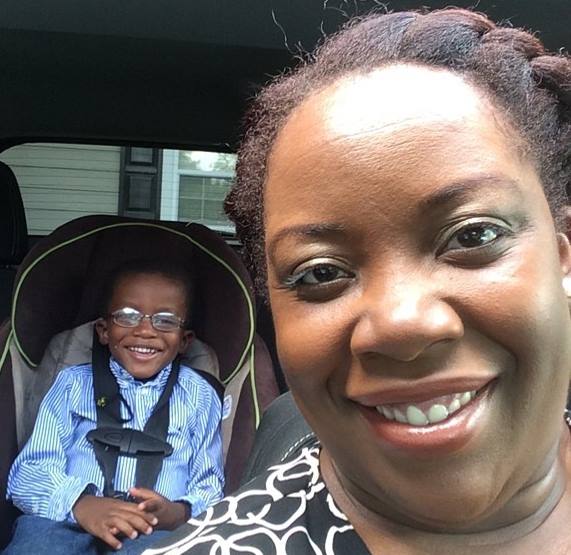 Every morning on the way to school, my son and I call my Mother in New York. I hand A.J. my iPhone as he sits in the back in his car seat, put it on speaker phone and listen in as he tells her the temperature here in Atlanta, as well as what he's looking forward to with his upcoming day at pre-k. It's their time together to connect, count down the days until they see each other again and puts a smile on my face every morning. Those are the family connections Cricket Wireless wants to support.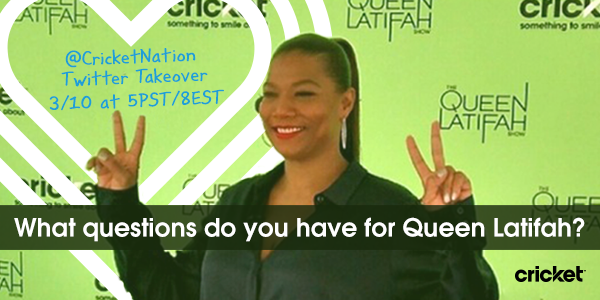 How can you learn more about the Cricket Wireless plans designed to make you smile? Oscar nominated actress and hip hop star Queen Join Queen Latifah is hosting a Twitter Takeover with @CricketNation Tuesday, March 10th from 8-9PM EST. I'm joining her along with some amazing co-hosts. I hope you join us to get your questions answer about family plans and what it takes to make the switch to Cricket.
Disclosure: "Compensation was provided by Cricket Wireless via Style Influencers Group. The opinions expressed herein are those of the author and are not indicative of the opinions or positions of Cricket Wireless or Style Influencers Group."