I received a gift card to purchase items from the Children's Collection by Tea Collection line, "Globally-inspired children's clothes for the little citizens of the world." There's also a 15% off coupon code below for new customers!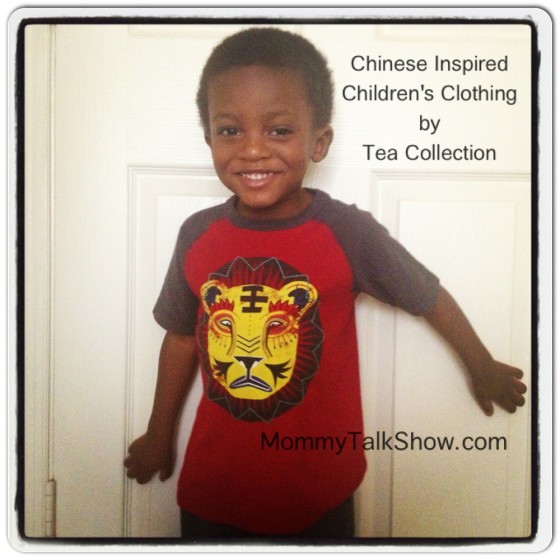 Our three year old is obsessed with learning Chinese. So when we got the opportunity to recuse the new China Inspired Kids Clothing designs by Tea Collection, it seemed like a perfect fit.
We didn't do much back to school shopping for A.J. At his new preschool, he spends half of his day playing outside. There's a sandbox, plenty of place to run and an airplane seesaw he loves. We're encouraged not to send out children to school in their finest duds. But for church on Sundays I strive to dress him a bit better. The Tea Collection line has a China inspired theme that was perfect to try. At church preschool they play and dance indoors so there's less of a chance he'll get dirty or rip a hole in them.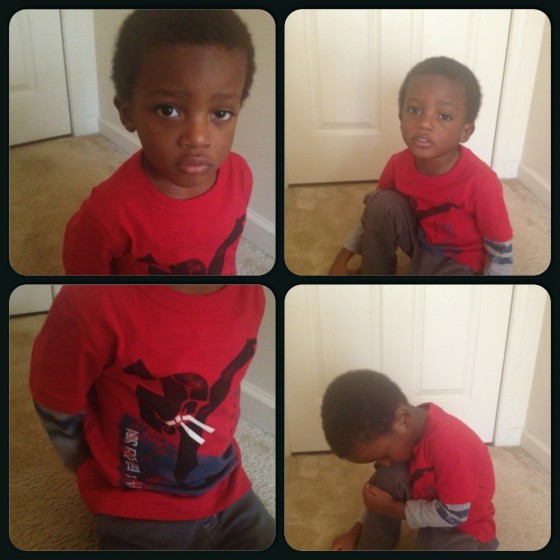 A.J.'s clothes came from the Tea Collection New Arrivals. When you look at the prices for separates it can be a little pricey.  It made more sense for me to order him the 5 piece Kung Foo Collection including the
Kung Foo Double Decker Tea in Chinese Red

Lion Grove Raglan Tee in China Red

Herringbone Knit Cargo in Thunder
When I showed A.J. the Chinese letters and Kung Foo man on the shirts he was thrilled. At first he thought the lion was angry, but I explained that's more of a fierce face because the lion was preparing for a battle. In true boy form, that changed his perspective.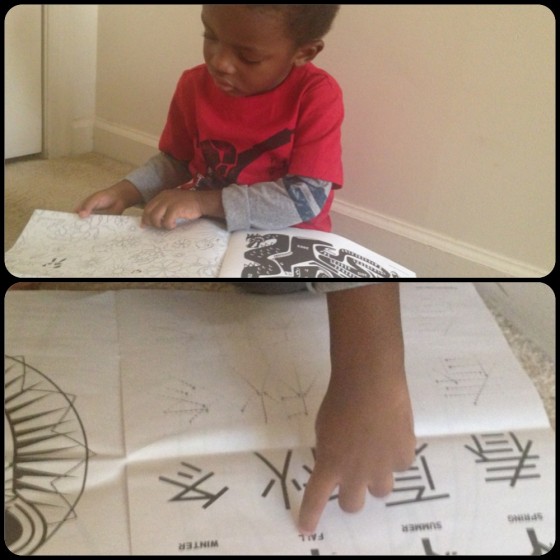 Our order from Tea Collection came with an activity book A.J. couldn't stop reading. The maze and instructions on how to write Chinese symbols for the seasons kept him occupied.
Comment below: What do you think of the Chinese inspired kids clothing by Tea Collection? Would your children like the bold colors and symbols?
The boys in this photo are wearing the same clothes I ordered for A.J., except the red vest.

Tea Collection Promo Code
New customers can save 15% off Tea Collection with the coupon code: j81EX0QN
Offer available to new customers on first purchase only. Cannot be combined with other promotions. No adjustments on previous purchases. Not redeemable for cash. Discount taken will be pre-tax and before shipping. Discount applied at time of purchase will be taken off each item returned.
Tea Collection & The Global Fund Collection
Tea Collection donates all proceeds from the Little Citizens Give Back Collection- to the Global Fund for Children. As a customer, you'll hear about GFC days where a a portion of all online sales are donated to the organization. In 2010, Tea Collected helped fund the GFC 2010 International Center of Photography fellowship.
Like Tea Collection on Facebook and follow @TeaCollection on Twitter
Disclosure: I received a gift card to purchase Tea Collection Children's Clothing and share my honest opinion.
I'm also an affiliate for Tea Collection.