Around our home we have a bit of a holiday tradition for the menu. I cook my famous Over the Rainbow Macaroni and Cheese, a few crescent rolls and sweet potato pie. We leave the rest of the side dishes and meats to my husband. I stay in my safe lane when it comes to cooking. But this year I'd love to be a bit more adventurous. Would you?  As part of a sponsored campaign through the Everywhere Agency and Macy's Culinary Council (@CulinaryCouncil), I'll tell you about an event featuring Chef Marc Forgione at a holiday recipe demonstration at the Lenox Square Mall Macy's.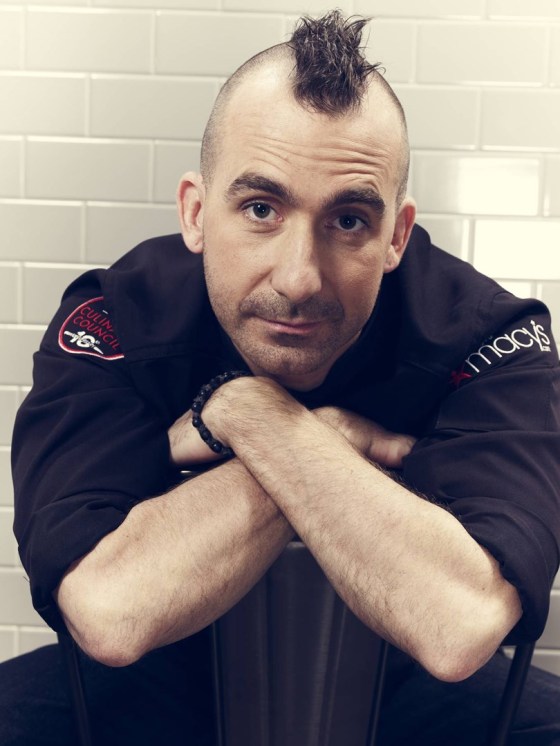 Meet Chef Marc Forgione
Join me for an in-person cooking demonstration with Chef Marc Forgione in Atlanta. Stick around after the event, make a purchase of $35 or more from the Home department and you'll receive a $10 Macy's Gift card, and a copy of Chef Forgione's cookbook Marc Forgione: Recipes and Stories, which he'll sign. The event is free and seating is limited, so arrive early.
Date: Saturday, November 8, 2014 – 12pm Noon
Location: Macy's Lenox Square Mall in the Home Department, 3rd Floor
RSVP:  Get a free ticket on Eventbrite
Share this on Twitter with a fellow foodie in Atlanta! Click to Tweet: Atlanta foodies! Don't miss Macy's @CulinaryCouncil event 11/8 at Lenox Mall RSVP info: http://ctt.ec/x1wc6+ via @MommyTalkShow.
Use the social sharing tools to share this on Facebook and Google+ too!