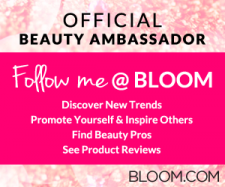 I'm a Bloom Beauty Ambassador!
My hair, skin and nails are delighted to announce I'm a Bloom Beauty Ambassador. Each month Bloom.com will send me complimentary product samples to review for my honest opinion on how well they work for my skin type and hair type.
That's what makes Bloom.com so amazing. Think of it like "Facebook for Beauty" where you create a profile, name some of your favorite brands or products, then review what you've purchased. The reviews and product recommendations are based on what works for you and women like you so everyone benefits because you don't have to waste time and money on products that don't work for you.
July Bloom Beauty Box
I received four cosmetic and hair brands that were delivered in the July Bloom beauty box. Here's a review of two of my favorites that I think are well worth the money.
T'eez Bounce Me Styling Cream & Build Me Volume Spray: These products are designed for blowouts and I haven't blow dried my hair in about three years. Instead, I used them on my natural hair to twist it then hold it in place. Amazingly, it worked well without any heat to hold my twists in place when I let it air dry then styled it into "french twists."
Now that I've had a chance to look over the other T'eez products I would like to try the Drench Shampoo and Soothe It Conditioner to add moisture to my hair.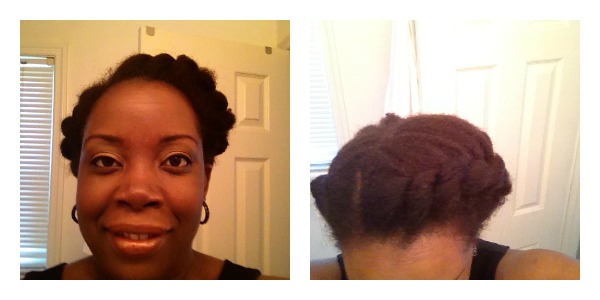 As you saw in the video the Dr. Dennis Gross Skincare Extra Strength Alpha Beta Daily Facial Peel was among my favorites to review. The moisture pads were easy to use, didn't smell like chemicals, left my face feeling refreshed and removed all of the dry/flaky skin on my nose and forehead. I admit I don't stay hydrated as much as I should so my skin had a dull look everyday until I used the facial peel for five days last week.
Dermelect Nail Polish was also among my favorites in the video because it lives up to being chip-resistant, the colors are amazing and I love the packaging. These are a must-have for nail polish freaks like me!
Lily B Hyrdrating Serum missed the mark for me because it was way too light, but if you don't like a creamy moisturizer it could work for you. Every time I used it on my skin it soaked up really quickly and I still had to follow-up with my Lancome SPF 30 moisturizer to alleviate the dryness.
The Lilly B Ultra Eye Cream was pretty good. I used it at night under my eyes and even around my mouth on my "smile lines." It was moisturizing with a pleasant smell. I plan to use it awhile longer and update my review on Bloom.com.
Promotions & Discounts
Bloom let's you earn money back on future purchases for shopping and referring friends. You can also get free next day shipping on Bloom orders over $49.
Join me, makeup pros and other beauty experts on Bloom.com to see some amazing looks.