I had a lot of great laughs at the opening weekend show for the Big Apple Circus at the Verizon Wireless Ampitheatre in Alpharetta. A.J.'s attention span wasn't really ready to sit still for the whole show. But if you have children who love animals, high flying antics and magic tricks, you'll want to enter the Big Apple Circus ticket giveaway for two (2) tickets to the February 14th show at 7 p.m. + I've got a money-saving promo code for tickets in case you miss the giveaway.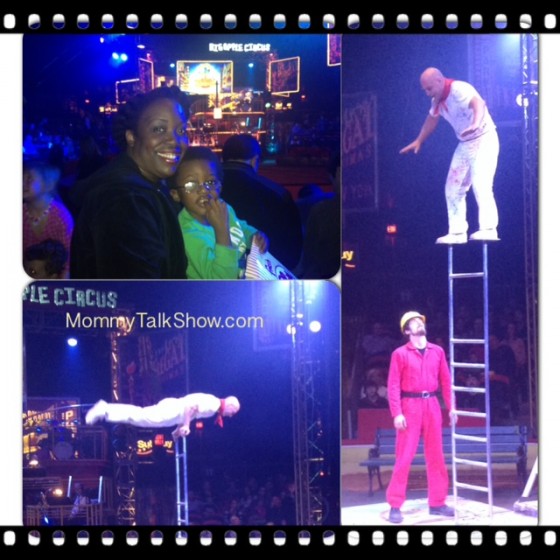 The Friday, February 14th show also offers a Dessert-in-the-Ring ticket option where you can  go down into the ring after the show for  dessert and to take photos with some of the  performers. This option must be purchased in advance and has limited availability.
About the Big Apple Circus
Through February 17th, the Big Apple Circus has set up it's big tent at the Verizon Wireless Ampitheatre in Alpharetta. I talked to several of the food vendor since I recognized their New York accents. Keep in mind, they traveled to Atlanta during the snow storm and had to set up during the cold weather. Don't worry about being cold inside the tent though. It feels like you're inside a theater and all of the
Get dropped into the heart of Manhattan with the adventurous LUMINOCITY performers in this not-for-profit circus where they mix drama, comedy and high-flying action.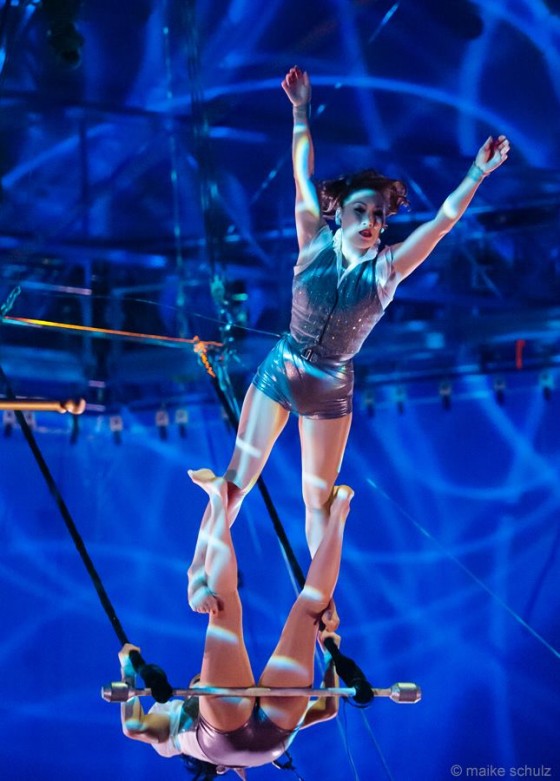 Big Apple Circus Tickets
You can still save you're welcome to Use the promo code: BIGAPPLE to save $10 off tickets.* (*Limited availability. Offer good on select seats and shows. Other conditions apply. Children under 3 are free when on the lap of a paid adult, one child per lap.)
Keep in mind, the Big Apple Circus is in Parking LOT A, so follow signs there.
Also parking is $10 per vehicle so you may want to carpool or bring an SUV filled with your friends instead of taking multiple cars.
To buy tickets visit the Big Apple Circus Website and follow Big Apple Circus on Facebook.
Big Apple Circus Ticket Giveaway