Kerry Washington and Olivia Wilde rocked the Red Carpet at the 86th Annual Oscars with the best accessory ever: a baby bump! Here's why they had the best dressed baby bumps with examples of what any expecting mom should do for a formal event like weddings or anniversary parties.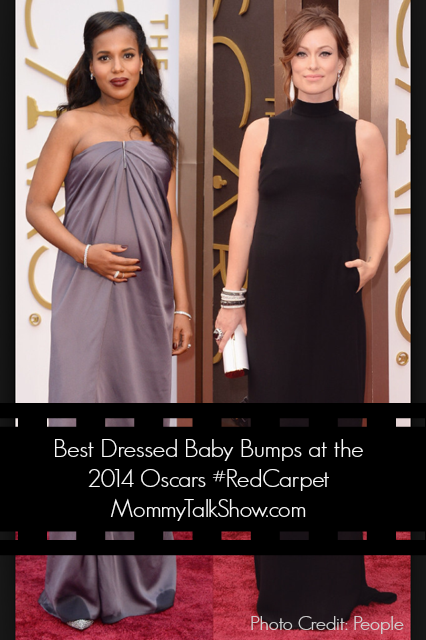 Best Dressed Baby Bumps
Let's start with Olivia Wilde. She's expecting a baby with fiance Jason Sudeikis who I miss so much from Saturday Night Live. I love her simple black gown by Valentino. She blew me away because unless she turned to the side, you wouldn't even know she's pregnant. I loved the high neckline and the fact that the gown is wearable. I have a casual version of this dress in my closet! Any expectant mom, no matter her body shape, would look great in this dress! Black is safe and simple. I wouldn't risk a big bold color on the red carpet either.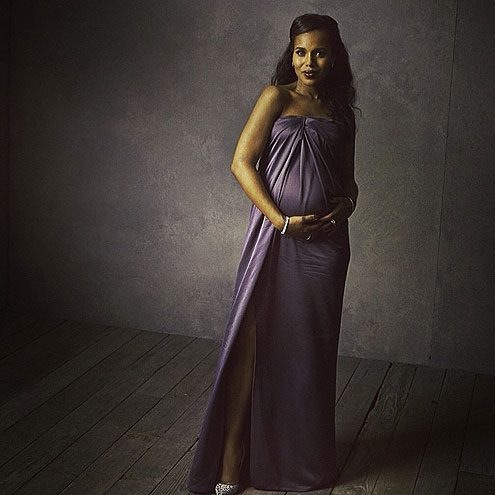 Next up is Kerry Washington who most of us like to call Olivia Pope since her character on ABC's Scandal is so captivating. Unlike Olivia, Kerry is a newlywed who's about to be a first time mom. Kerry chose a strapless lavender Jason Wu gown that draped in all the right places around her growing bump. I liked the color because it's one you don't see on the red carpet quite often and it's a solid, luxurious color.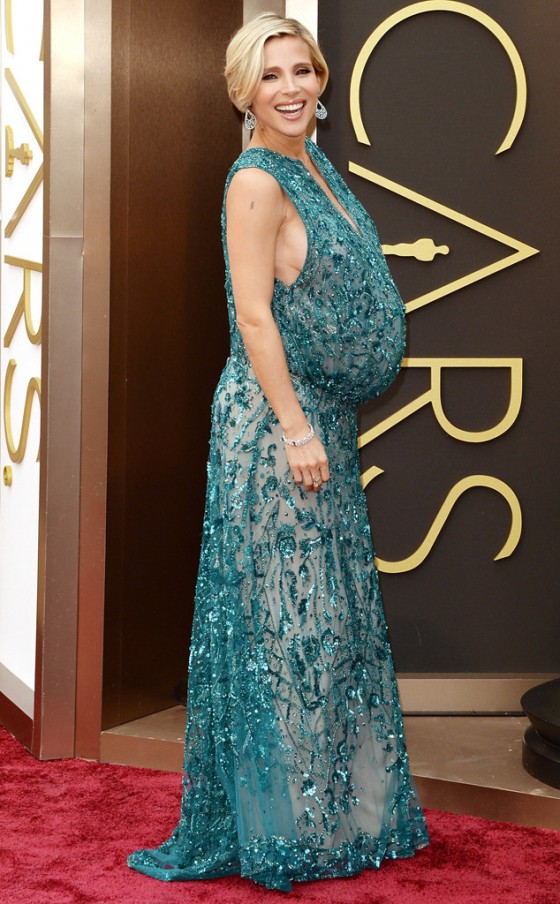 Last and least on my list is Elsa Pataky. Forgive me, I didn't know who she was until I saw her on the Red Carpet news coverage. Elsa is expecting twins with her husband, Chris Hemsorth. Elsa's gown didn't get my vote because it's embellished and looked like she needed some support when she turned to the side. It was distracting and kind of old lady looking. The teal color was a welcome difference, yet still a little too bridesmaid-like to me. Elsa's makeup was by far the best I've seen. Very dreamy, light and airy.
Comment below: Who rocked the best baby bump designer wear at the 86th Annual Oscars? Kerry, Olivia or Elsa.
Are you dressing for any formal events this year? Check out JenJenHouse.com with its designer dresses and celebrity-inspired looks that start at $79!