Thanks to a recent visit to the Tropical Smoothie Café, first based in Florida and now in Atlanta, I tasted a Beet Smoothie and I liked it! You can find it listed as UnBEETable Berry on the menu. I don't like beets in their uncooked and unprocessed form. Neither does A.J. But we slurped down the beet smoothie along with some other healthy menu options at Tropical Smoothie Cafe in Sandy Springs. Keep reading for my experience tasting a variety of foods there for an invitation-only blogger event, what A.J. liked best and a chance to win a $25 Tropical Smoothie Gift Card.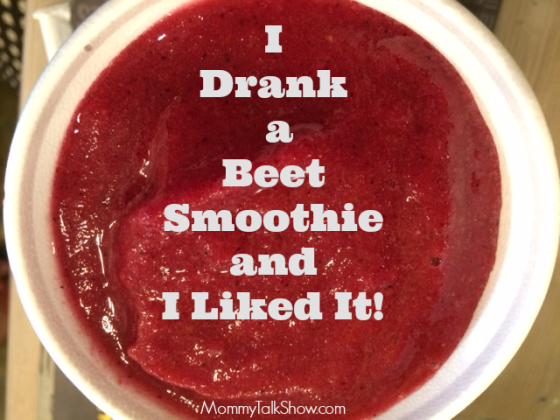 Beet Smoothie
"Unlike offerings at other smoothie chains, Tropical Smoothie Café's new UnBEETable Berry smoothie is made with fresh whole beets—not beet concentrates or juices—expertly blended with ripe strawberries, blueberries, bananas and cranberries, ensuring its customers get the highest nutritional benefit out of this tasty superfood smoothie," according to the restaurant. Considering all the benefits of eating beets like detoxification support and the lowering your blood pressure – I was delighted to try it. The taste was refreshing, not strong. I barely tasted the beets!
You can think of Tropical Smoothie Cafe as a family-friendly place to eat out without feeling guilty because the ingredients are fresh and not fried. Don't be fooled by the name because there are a variety of things you can enjoy there.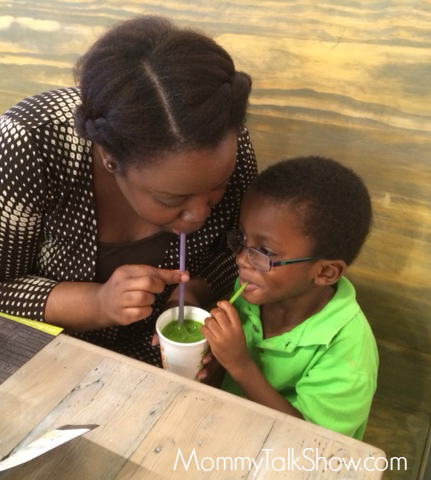 A.J.'s Favorite
Show A.J. a food in his favorite color, green, and he's more than excited. So the Island Green Smoothie with Spinach, Kale, Mango, Pineapple & Banana was a hit with him! The Jetty Punch with strawberries and bananas was also a big hit with him. Thankfully, he was in a giving mood and shared his Jetty Punch with me a la the Disney movie, The Lady and the Tramp.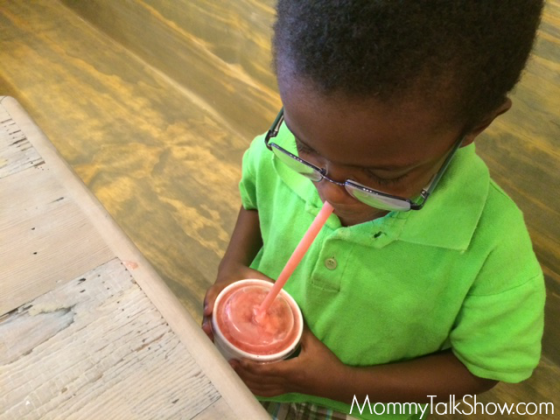 Smoothies and Sugar
Before you order, consider if you'd like your smoothie made with turbinado raw sugar, Splenda (a sugar substitute) or no sweetener at all.
I was pleasantly surprised by the food menu. It included flat breads, wraps and noodle bowls. The Ginger Miso Chicken was my favorite, although the Spicy Mongolian Beef may be more of your style.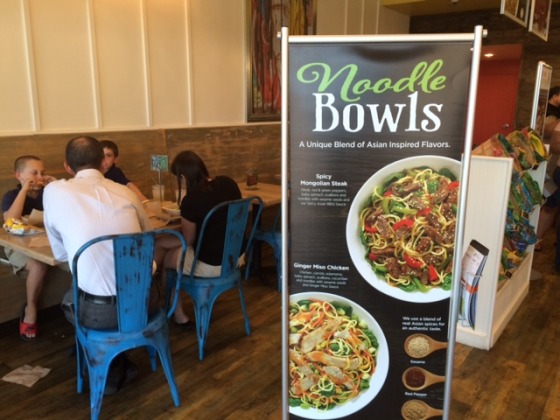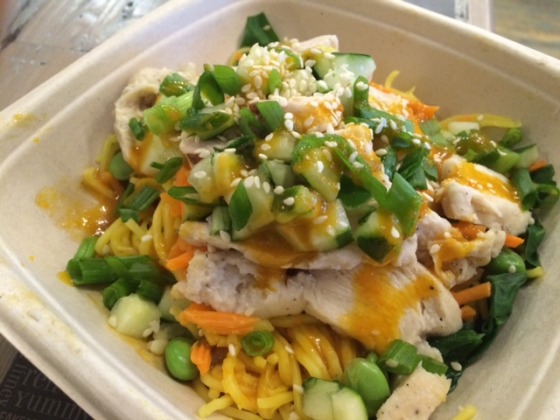 Tropical Smoothie Gift Card Giveaway
Comment below: Tropical Smoothie Cafe is expanding around Atlanta. Have you noticed more locations where you live? What menu item would you most like to try? Enter by October 26, 2014 and your chances are great because I'm giving away 2-$25 gift cards (one per person).
a Rafflecopter giveaway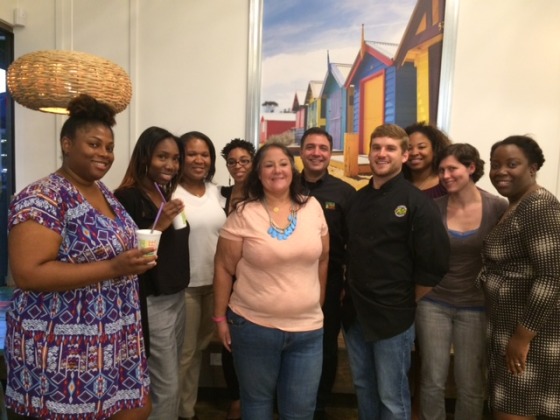 Follow @TSmoothieCafe on Twitter and like the Tropical Smoothie Facebook page.