For 2019's Black History Month, AT&T  is celebrating 28 amazing culture creators. You'll see them in a series of online posts and events you can participate in by following the #DreamInBlack hashtag. Here's what you can look forward to: I'll share their stories on my blog and social media handles – along with a team of respected bloggers, there's a February 15 Twitter Party with prizes, if you share a story of  how you're shaping the future of Black culture you can qualify for amazing prizes. Thank you to AT&T for this paid partnership.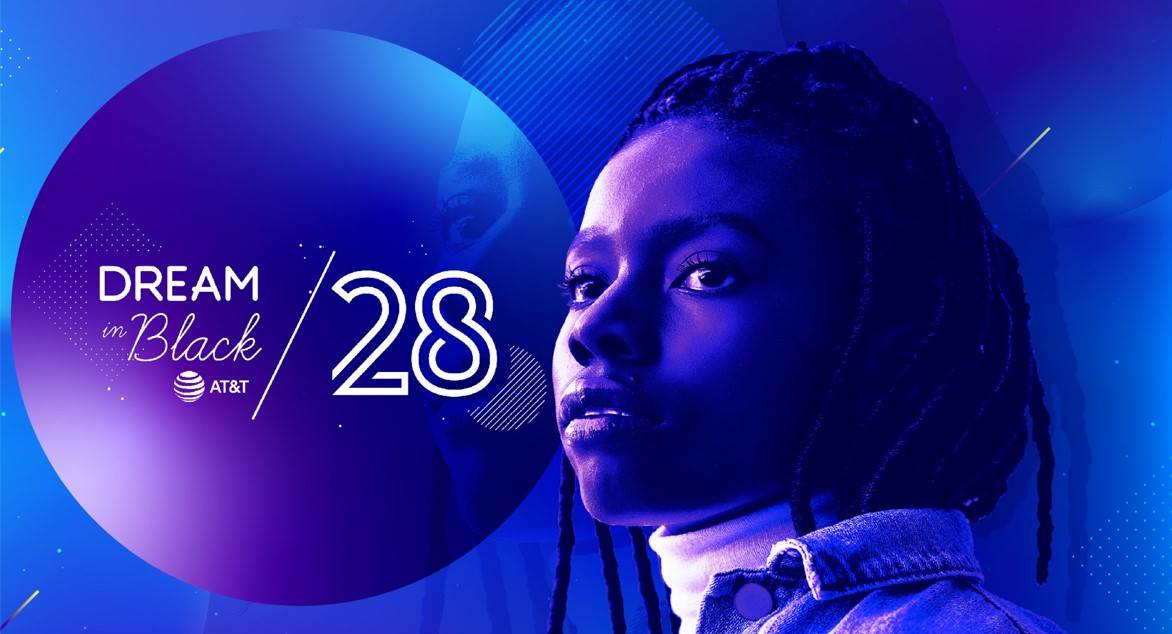 Inaugural Dream in Black Future Makers List
During the February 1st #DreamInBlack Twitter Party, I participated and shared the first seven Black Future Makers.  Do you recognize their names?
Every week during #BlackHistoryMonth⁠ ⁠#DreamInBlack Future Makers will be announced! Here are the first 7 ➡️ https://t.co/DiolKmZn0V #ad #ATTPartner pic.twitter.com/4nybWolDJD

— Joyce Brewer (@MommyTalkShow) February 1, 2019
Devon Franklin    Zendaya
Khalid                      Phoebe Robinson
Van Jones               Terrence J
Rounding out the list is rapper, singer, actress – Queen Latifah. Here's her Dream in Black.
Watch Queen Latifah's Dream in Black
Will You Be On The AT&T Future Makers List
Every week during Black History Month, visit  www.att.com/dreaminblack will meet seven more people who define what it means to Dream in Black.
I explained in this tweet how sharing your story of how you're making history can qualify you and a friend  to win "a flyaway trip for two to Hollywood, CA to attend one of Black Culture's biggest events in entertainment. The lucky winner will be contacted during the second week in March." All of the rules are on www.att.com/dreaminblack
Today through 2/28 post a photo or video explaining how you are making history using #DreamInBlack on Twitter, Facebook & Instagram. You'll get a chance to become one of the Dream in Black 28 future makers + you could win a trip for 2 to Hollywood! #attPartner #ad pic.twitter.com/aXOgmuAXG2

— Joyce Brewer (@MommyTalkShow) February 1, 2019
#DreamInBlack Twitter Party
Date: Friday, February 15, 2019
Time: 12:30-1:30 p.m. EST
Prizes: "Up to 10 winners will be selected at random by the Twitter party host to win a Dream In Black gift pack (comprised of a DIB backpack, t-shirt, hat, notepad and pen), as an incentive for joining the Twitter conversation."
Topic: Get introduced to even more future leaders; see more #DreamInBlack stories
Retweet:
Join me for #DreamInBlack Twitter Party Fri 2/15 at 12:30p EST w/ @ATT to celebrate future makers representing Black excellence #BlackHistoryMonth. Up to 10 winners can get w/ a prize pack + telling your story can win you a trip to LA. Visit https://t.co/HtFXcE39dn #attpartner pic.twitter.com/1BM9mujYiI

— Joyce Brewer (@MommyTalkShow) February 7, 2019
I'll tweet as @MommyTalkShow to introduce you to even more of the future leaders AT&T is celebrating.