What's wonderful about living in Atlanta is there are always new places to explore even if you think you've seen everything. I attended an event at the Sheraton Atlanta Downtown with Traveling Mom where we "lunched," learned and explored the hotel's upgrades. It showed me that the Sheraton Atlanta Downtown is a gem you may think is just for business travelers when it's packed with plenty for an Atlanta Staycation.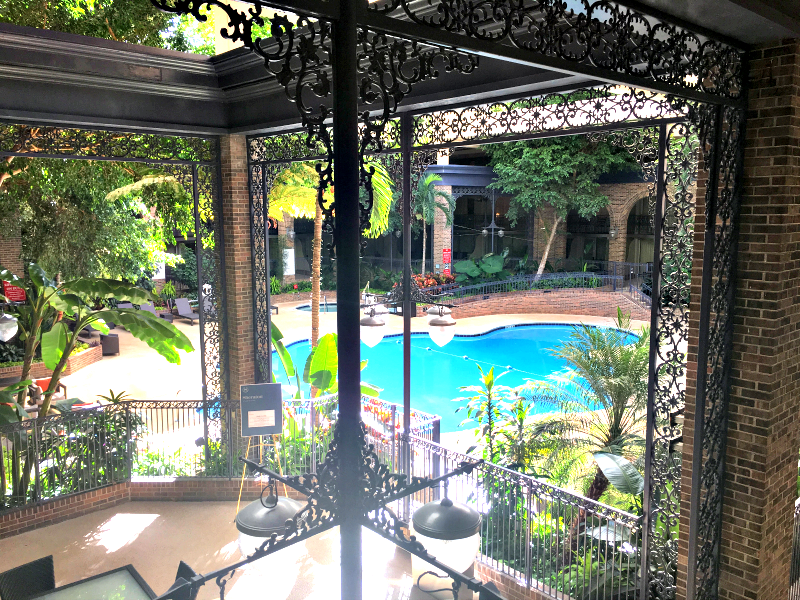 Our six-year-old would be most impressed with the indoor-outdoor pool featuring a retractable roof. So no matter the weather or temperature, your young swimmers can take a dip. For parents who love to lounge, you'll be impressed with the garden courtyard around the pool that looks like a scene from a New Orleans postcard. A large number of Sheraton Atlanta Downtown's rooms look over the pool and courtyard area, but don't worry about noise. The area closes at 10 p.m. so guests can relax.
Among the $20M upgrades are four to ceiling windows, large suites and a relaxing Club Lounge. For an additional $40 per night, "our 24-hour Club Lounge offers complimentary breakfast, afternoon hors d'oeuvres, and a variety of beverage options, including alcohol for purchase." I think about the ease of breakfast in a lounge setting or bringing it back to our room as a convenience.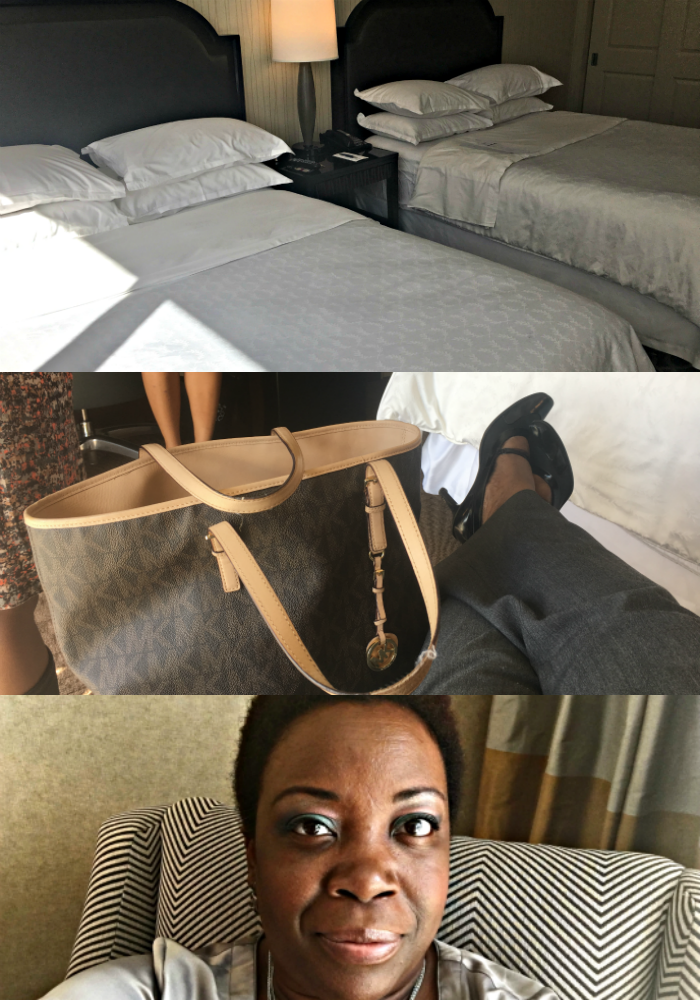 Select a "Family Night In" on your Sheraton Atlanta Downtown staycation which includes a complimentary in-room movie, popcorn, soda for six (6) and pizza, customized pamphlet of family friendly local attractions, along with complimentary self-parking for one car.
Although parking in Downtown Atlanta can be a headache, the Sheraton provides complimentary shuttle service to a local outlet. Plus you can walk to Centennial Olympic Park, CNN Center and World of Coca-Cola.
[Tweet "Check out the Garden Courtyard @SheratonAtlanta & $20M Upgrades #CTEAtlanta"]
While you're dining at the Sheraton Atlanta Downtown ask about the monthly themed cocktail. We enjoyed a nonalcoholic the B Cup where the proceeds benefit breast cancer research.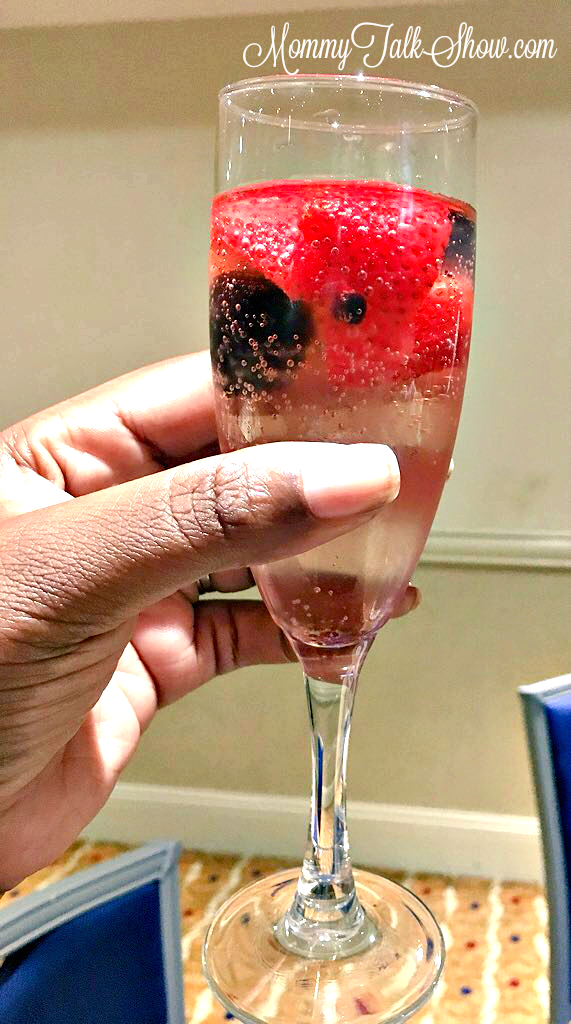 Comment below: What's your must-have piece of technology when traveling? How often do you upgrade for services when you're on the road?
For more family travel ideas and suggestions, visit TravelingMom.com and tweet @TravelingMoms on Twitter.
Connect with the Sheraton Atlanta Downtown on Facebook, tweet @SheratonAtlanta and visit the Sheraton Atlanta Hotel website for booking information.