My family's budget will have some relief thanks to news that we may not have to buy the super expensive EpiPen Jr. when our son's pen expires in 2017. I just heard from the maker of Auvi-Q that it's coming back on the market February 14, 2017. Many people may not be as familiar with the Auvi-Q EpiPen competitor because it wasn't marketed as extensively (in my opinion). First, I'll explain the differences between the EpiPen and Auvi-Q auto-injectors. Both contain epinephrine, an emergency medication for anyone who goes into anaphylaxis, due to an allergic reaction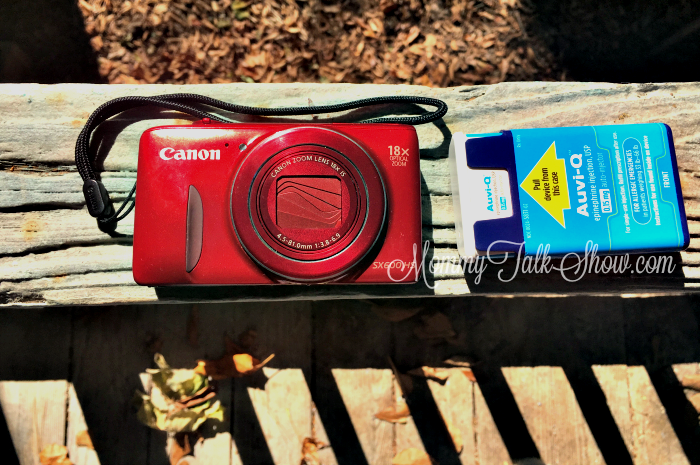 Auvi-Q vs. EpiPen
Auvi-Q
Price: $0 if you make less than $100K a year and are on public assistance, $0 out of pocket with most insurance; $360 cash.
Size: Smaller than a cell phone, fits into your pocket. The Auvi-Q is about the size of a digital camera or a deck of cards.
Medical Expertise: Although many medical experts are not trained on it, the Auvi-Q pen gives verbal direction on what to do.
Directions: Listen to the verbal directions after you uncap the auto-injector. It will tell you how long to hold the pen on the patient's thigh.
Expiration: One year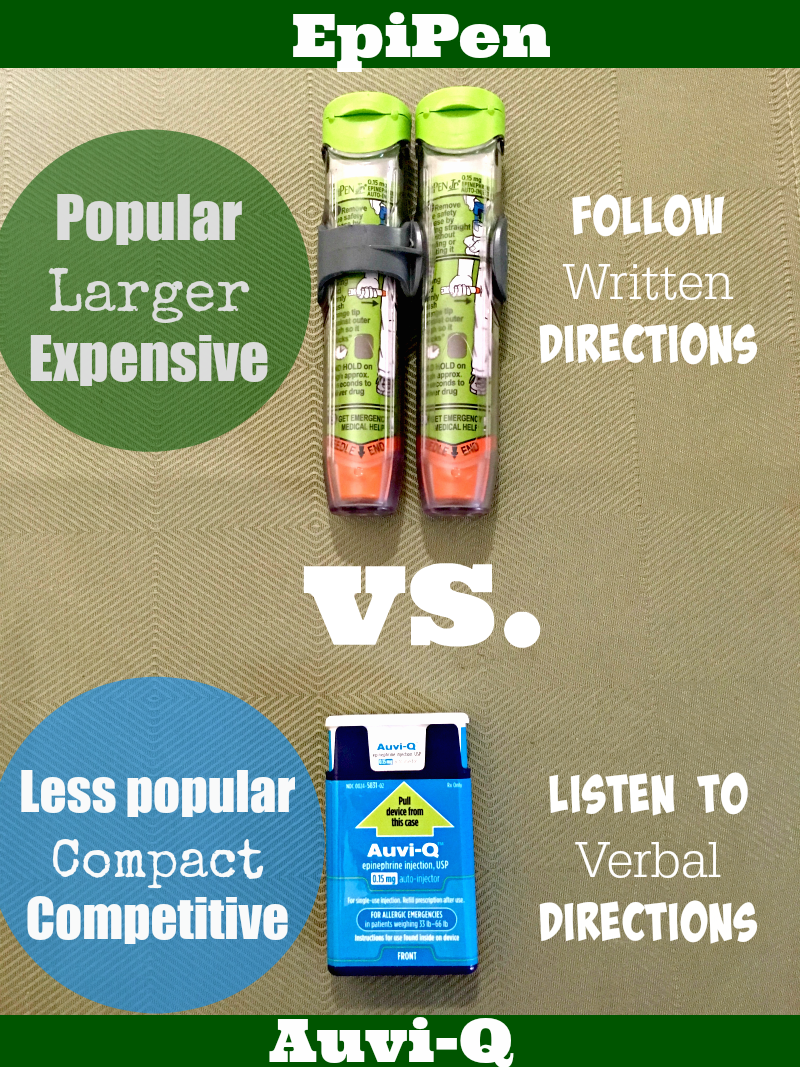 EpiPen
Price: As much as a $1,200+ price tag with medical insurance.
Size: Several inches long; does not fit into a pocket.
Medical Expertise: More medical experts are trained on the EpiPen auto-injector.
Directions: Follow written directions on how to use.
Expiration: One year
Here is the Kaleo pharmaceutical's statement about Auvi-Q returning to the market in 2017 and the medication's pricing:
"Kaléo is working with various stakeholders, including wholesalers, insurance companies, and pharmacy benefit managers, to implement a comprehensive access program for AUVI-Q.  Our goal is that any patient who needs an epinephrine auto-injector, regardless of insurance coverage, should have affordable access to AUVI-Q."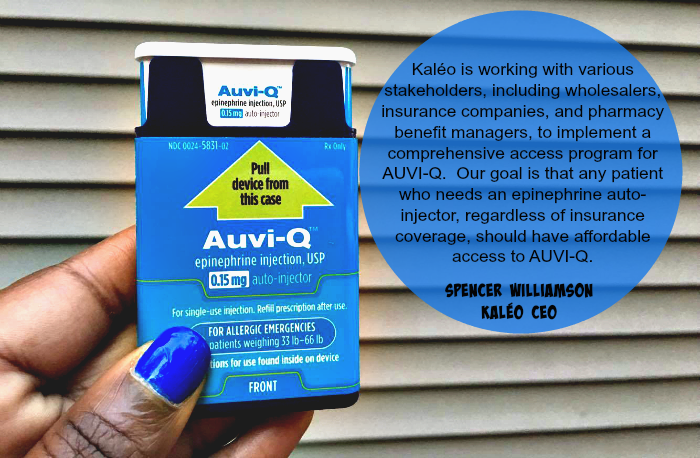 Video: Auvi-Q EpiPen Competitor
Comment below
: What questions do you have about Auvi-Q before it returns to the market? How has your family coped with the EpiPen price hike this year? Here is a $300 off EpiPen Coupon that can reduce the out-of-pocket expense.
Related topics: Teal Pumpkin Project Provides Safe Halloween for Children with Food Allergies