Atlanta just kicked off its official festival season with the Dogwood Festival at Piedmont Park. I watched all the fun on social media instead of battling the crowds. You really have to pack your patience to enjoy Atlanta Festival Season where some of the hippest and coolest neighborhoods invite vendors, as well as host games and family activities. Look below for a full list of Atlanta Summer Festivals I found online, plus I'm sharing my insight on how to survive the traffic.
Atlanta Festival Season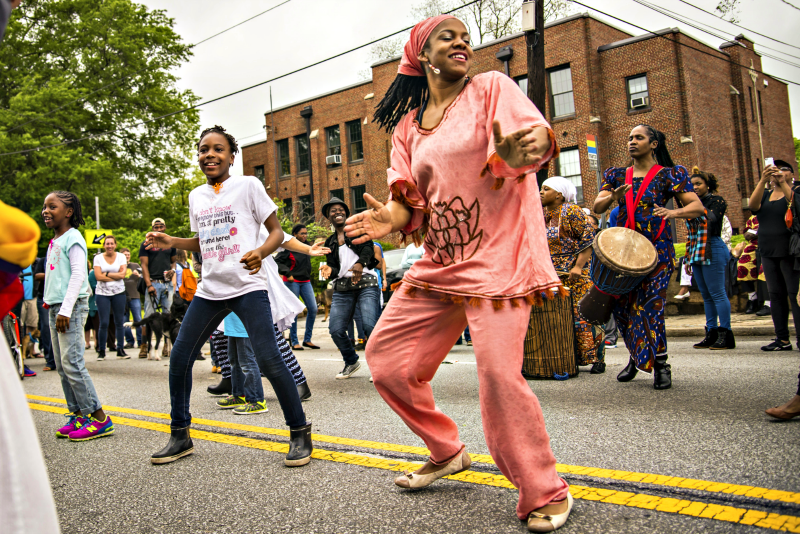 Watch the local TV news before you leave.
As a former news anchor and reporter, I can't help by emphasize how important it is to keep your attention on local news before you walk out the door. I know a lot of families are cable-free to save money (and we're about to get on that bandwagon as soon as we can ditch Comcast). But you should keep a local antenna handy so you can access local channels over the airwaves.
Use traffic apps.
Although lots of people seem to love the Waze app (I'm still haven't gotten the hang of it), I also use Google Maps every day.
Local TV stations also have apps with traffic pages to help you navigate your way around tie ups, accidents and road closures.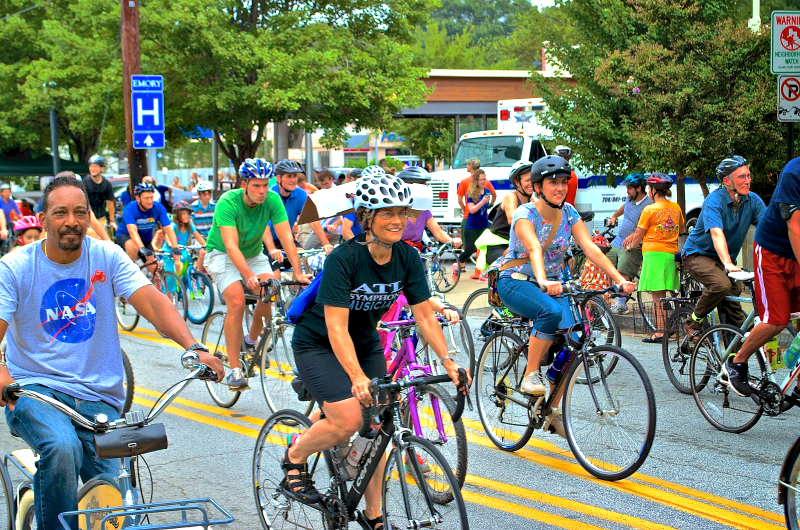 Visit the festival's traffic or transportation page.
Major Atlanta streets and entire neighborhoods can be closed off for festivals. Each festival's website and social media should indicate the best way to get there.
On the FAQ's page for the first Atlanta Streets Alive on April 17th,  organizers explain how a "four-mile route will be closed to cars" from Westview, West End, Adair Park, Pittsburgh, Mechanicsville, Summerhill and Grant Park neighborhoods.
The event is presented by the Atlanta Bicycle Coalition and encourages Atlanta to walk or ride their bikes around the event.
[Tweet "Avoid street closures + traffic. Ride bikes to #ATL #AtlantaStreetsAlive 4/17 via @AtlantaBike "]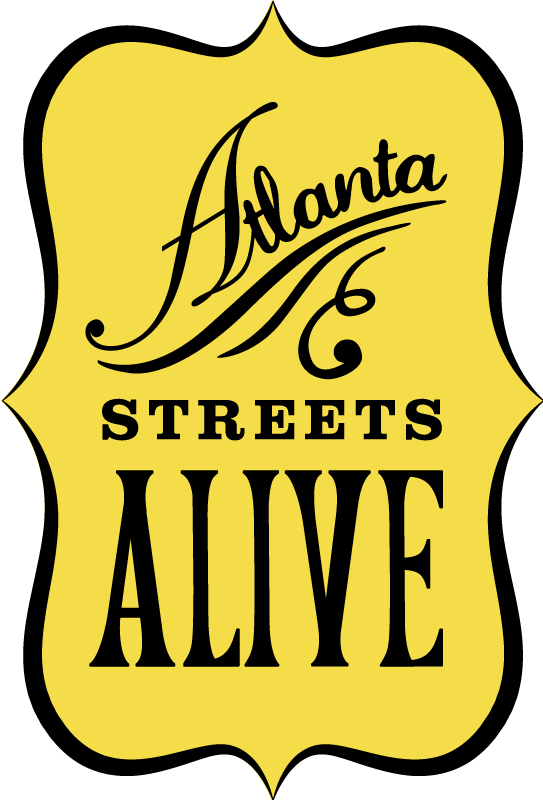 Spend the night near the action.
Instead of traveling into the festival and being part of the craziness, get to the festival area early by spending the night in the neighborhood so you can just walk there.
Find a hotel near the venue which should also be on the festival's website.
If you prefer more cozy accommodations, rent a room in a nearby home or rent the entire home on AirBNB (my referral link) rooms and homes book up fast at high peek times.
On the flip side, if you live in a festival area consider listing your entire home or a room to rent on AirBNB and earn some extra cash from festival goers.
Take MARTA, Uber or Lyft.
Leave the driving to someone else when it's festival season. We like to take the MARTA train system downtown to major events or A.J.'s favorite lunch spot at the top of the Westin Peachtree Plaza Hotel.
Here's my $50 in free ride code with Lyft referral link.
If you prefer Uber, here's a $15 credit, as well.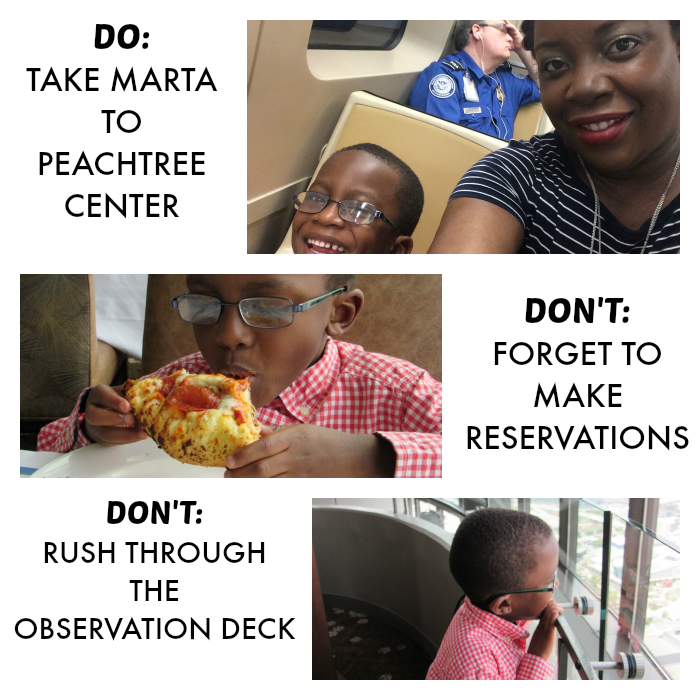 If you're traveling without kids, I'd use Uber or Lyft ride-sharing to get drivers to drop you off as close as possible to the festival.
If you you're traveling with kids who need car seats, you'll need to provide your own for these options. I can't wait until Uber Family makes it to Atlanta, since it's already offering ride-sharing options where car seats are provided.
Comment below: What's your best tip to avoid all the traffic during Atlanta festival season?
As promised, I found a complete guide to 2016 Atlanta Festivals where you can see a complete schedule and purchase tickets.