I attended a blogger event at Stars and Strikes Family Family Entertainment Center's Sandy Springs location. Although I've seen TV ads about Stars and Strikes before, this was my first time venturing inside. I can't wait to go back with my husband and you should too if you need an Atlanta Date Night Idea.
About Stars and Strikes
The locally-owned center has five (5) locations (Cumming, Dallas, Dacula, Sandy Springs and Stone Mountain) around Atlanta. They're filled with bowling alleys for adults and kids, large screen TVs, a restaurant, bar, laser tag and arcade. I see why they call themselves a family entertainment. Children of several ages can have fun here. If your kids are old enough they can play laser tag with their friends while you catch the game in the bar.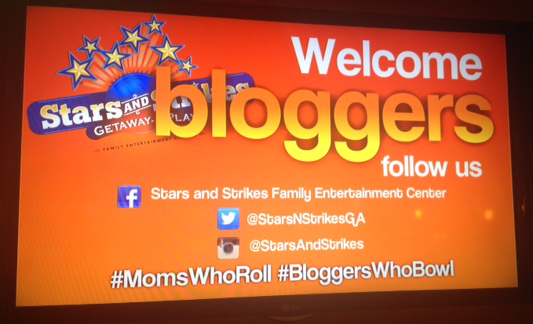 As the parent of an almost 4 year old, I wasn't so lucky. Forgive me, I didn't take a ton of photos because A.J. was a handful the afternoon we enjoyed Stars and Strikes. He bowled long enough to get a strike thanks to the bumpers. Then we headed to the arcade. Given his height, there were only a few games he could reach. I had to help with one of the driving games. He steered. I operated the gears and gas.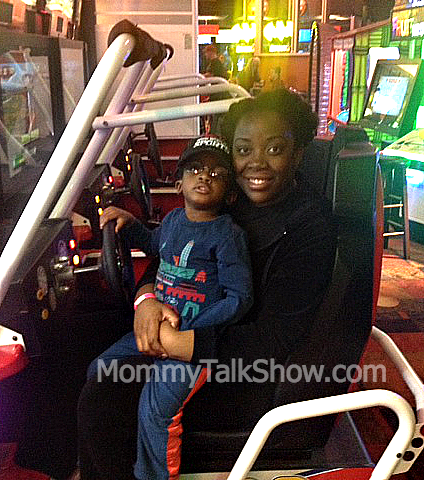 Atlanta Date Night Idea
I'd love to go back with my husband for a night of laser tag (although he doesn't think I'll be good at it), sounds from an in-house DJ, full bar and restaurant. Servers help you with everything so you barely have to lift a finger. We can order food at the bar or sit in the restaurant.
Comment below: Would your partner like a date night of bowling, laser tag and drinks?
Stars and Strikes is also perfect for
Kids's Birthday Parties
 Moms' Night Out

Happy Hour Mixer

Co-worker Team Building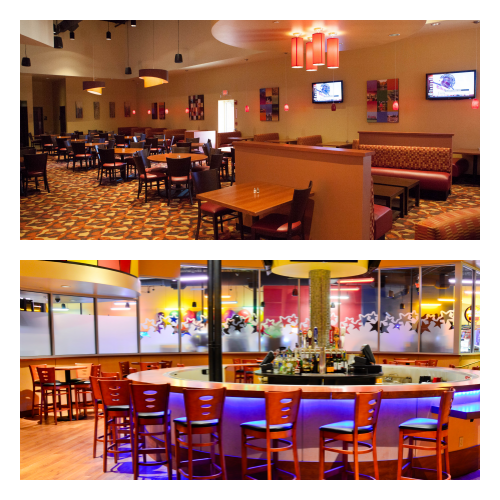 Check the Stars and Strikes Facebook page for specials and promotions. Also follow Stars and Strikes on Instagram.
Marvelous Mommy's daughters spent more time bowling than A.J. did and  she got some amazing photos. Be sure to check them out!