The 2016 Atlanta Braves Back to School Bash will be the last at Turner Field before the team moves to the new Cobb County stadium. The Sunday, July 31st game against the Philadelphia Phillies features an array of fun for your family before the first pitch, as well as a back to school supply drive. Below you'll find everything you need to know thanks to my partnership as a Braves Blogger.

2016 Atlanta Braves Back to School Bash
Get to the game early for a jumpstart to the fun for the Braves Back to School bash.
There's interactive chalk in Fan Plaza, then the pre-game party in the Right Field Patio starts at 11:30 a.m.
All children with tickets to the game will go home with an exclusive Atlanta Braves jersey-themed lunch box that commemorates the final season at Turner Field.
Don't rush home after the final run is scored, because after the game all children 14 and under can participate in Kids Run the Bases presented by Children's Healthcare of Atlanta.
Get complete details on the Back to School Bash.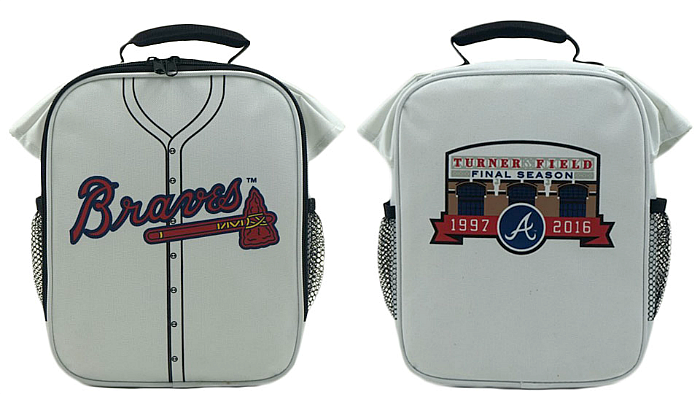 Friday, July 29- Alumni Weekend, Friday Night Fireworks and Georgia Southern Day
Saturday, July 30- Alumni Weekend, 1991 "Worst-to-First" NLCS Replica Ring giveaway and Braves School Supplies Drive
Sunday, July 31– Alumni Weekend, Braves School Supplies Drive, Firefighter Appreciation Day, Back to School Bash and Kids Run the Bases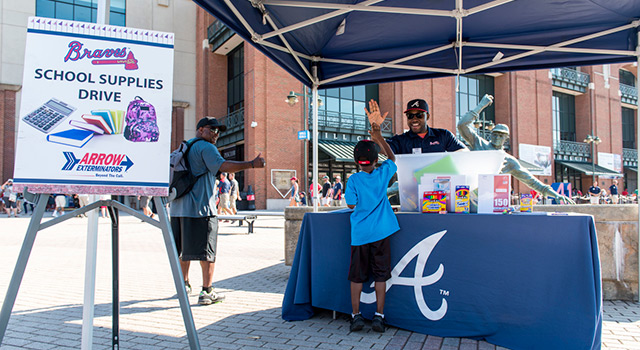 School Supply Drive
Bring school supplies to the Atlanta Braves Back to School bash too. The school supplies drive is presented by Arrow Exterminators will be in Monument Grove up until the end of the first inning. From 12-12:40 p.m., Braves pitcher Tyrell Jenkins will sign autographs for fans who donate items with a minimum value of $10. For more information on the School Supply Drive, visit www.Braves.com/SchoolSupplies.
List of item needed:
Pens, paper, erasers, pencils, crayons, markers, binders
3-ring paper (college and wide ruled)
Homework folders, pencil pouches
Hand sanitizers, cleaning wipes
Book covers, arts and crafts materials, glue and glue sticks
Calculators, backpacks
Our family will be at the game as our farewell to summer. You may recall A.J. attended a week of Atlanta Braves Baseball Camp which really fostered his live for the game!