Living in Atlanta as a professional blogger has helped me grow in countless ways. One of the best perks is the wold's largest parenting conferences has been held here several years in a row. I attended the Type A Parent Conference for the first time in 2013 and I'm delighted to go back again this year as an an official blog partner. If you'd like to attend the 2014 Type A Parent Conference, even if you're new to blogging, I have an amazing way for you to save and for us to connect.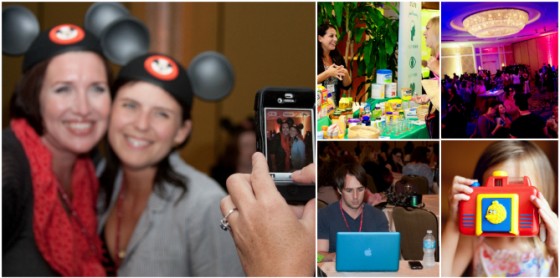 Type A Parent Conference
Date: September 19-21, 2014
Location: Grand Hyatt Buckhead
Cost: $297 for a blogger pass  (but I've got a way for you to save below that's only good for 24 HOURS!)
Besides the great content, Type A also offers on-site child care at its own Kid Con. So A.J. gets to come with me! What work at home parent would pass that up? The best brands and bloggers will all be in one place and my child gets to play safely nearby.
Travel is easy if you're here, drive in or catch a flight to the world's busiest airport.
Thanks to attending Type A in 2013, I was able to connect with the Bissell Brand and will have a review and giveaway coming up soon that you'll love to TALK about!
Will I see you there? Register for the Type A Parent Conference and get 25% off when you use the promo code: BLOGPARTNER
In case you're on the fence about attending Type A Parent Conference, here's my video review from 2013.