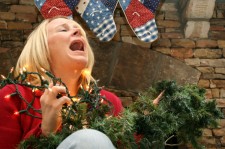 As much as I love Christmas, it's kind of stressful. The shopping, the shipping, the traveling, the parties and the clean-up can get a little overwhelming. I did a lot of it with an active 21 month old in tow.
Do you need to treat yourself to some alone time or have some Christmas cash that you'd like to play with? Here are some great discount offers I found that would help you shake off the holiday stress and enter the New Year in a great mood.
Moms, treat yourself after Christmas
Share this post with a stressed out mom you know by using the Facebook Like, Share and Tweet buttons below!