Thank you JCPenney Optical Back to School sale for providing a gift card to purchase A.J.'s frames & lenses. All thoughts & opinions are my own.
When A.J. was 20 months old our "high risk" routine eye exam revealed his farsighted condition required corrective lenses. We were already patching his right eye to help strengthen the vision in his left eye and drooping eyelid, a condition known as ptosis. Since A.J. was already reading letters and numbers at 20 months old, we thought his vision was fine.  Then we got an even bigger shock from the price tag for his glasses! My husband took the convenient route and ordered them at the eyeglass shop at the specialist's office. He paid….
$200 for a toddler's glasses!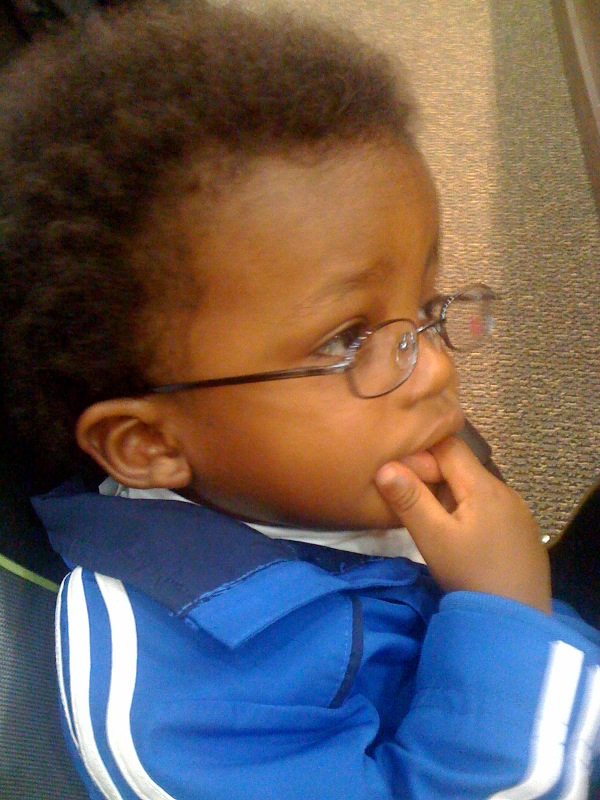 Whew! That was the last time we paid that much for A.J.'s glasses. We're six years into this journey of raising a little one with "four eyes." His needs and prescriptions have changed, but our need to save money stays most important.
One way we save every year is by taking advantage of the JCPenney Optical Back to School Sale. In previous years, the savings applied per pair. This year JCPenney Optical stepped up its offering by offering savings on two pairs, which makes having a spare eyeglasses a coniderable money saver.
3 Ways Spare Eyeglasses are a Money Saver
1. When They're Lost
We've misplaced A.J.'s glasses around our house several times. After looking on the bathroom sink, his bedroom dresser and a few key places they're usually found.
He's also spending more times with friends and at sleepovers. I always send him with his eyeglass case to place them in overnight, but he's 7. He doesn't always listen.
Knowing we have a backup pair that we've already saved on is a stress reliever vs. rushing out to buy an emergency pair.
2. When They're Broken
The folks at JCPenney Optical know us pretty well thanks to all the eyeglass adjustments we need when A.J. has bent his frames or broken off a nose bud.
He's very hard on his glasses. He roughhouses around the house with his Dad and is generally an active, energetic boy.
In the last year, his spare pair eventually became his primary pair due to damage. Now it's time to buy new frames & lenses with his brand new prescription.
3. When They're Fashionable
No longer can I just dress him in whatever I like. A.J. has a definite idea of his style and look for clothes and now even his eyeglasses.
By purchasing a primary and spare pair, can easily switch things up and choose frames that match what he's wearing.
He selected two pairs at JCPenney that featured dark rims, yet bright green and orange accents.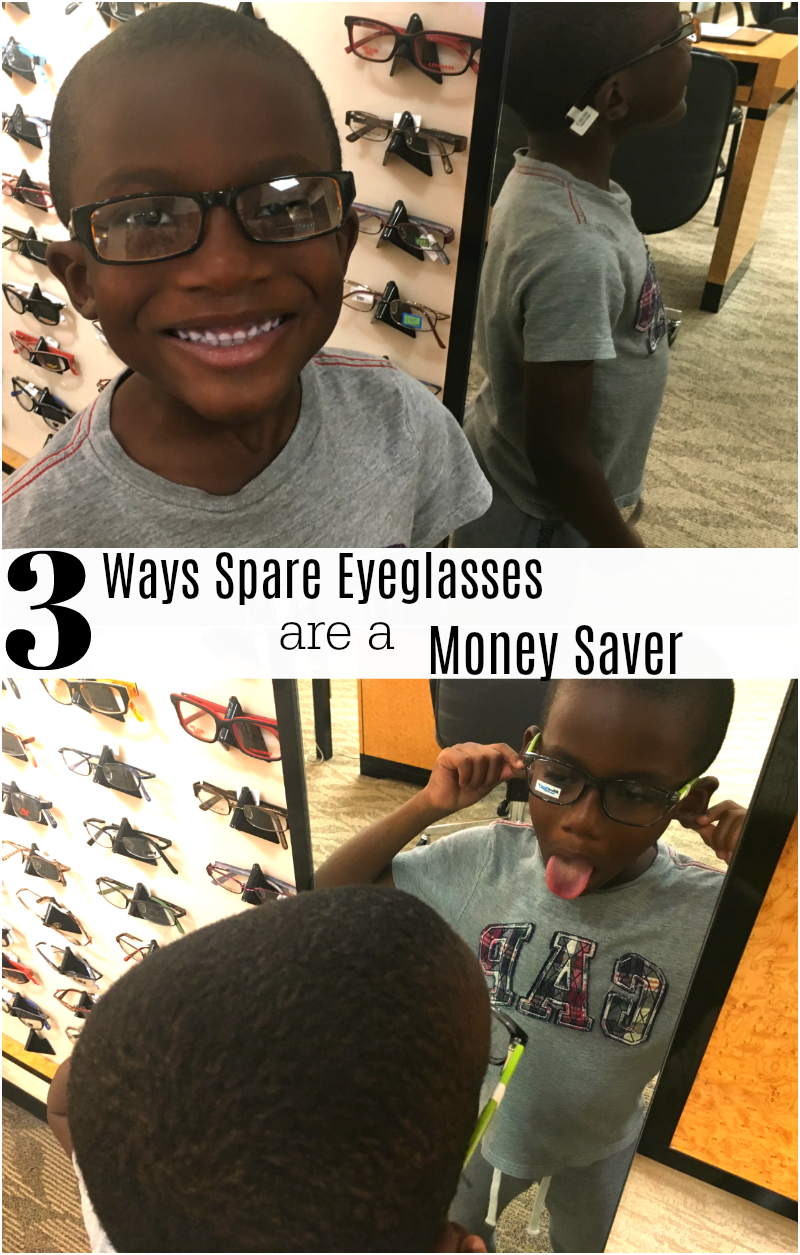 Forgive the funny face making in the mirror. When you put a boy in front of a mirror wearing something new, crazy things are bound to happen.
JCPenney Optical Accepts Most Vision Insurance
On our visit last week, I called ahead to make an appointment for A.J.'s annual eye exam at our local JCPenney Optical office. Our insurance only required a $10 co-pay. JCPenney Optical accepts thousands of vision care plans.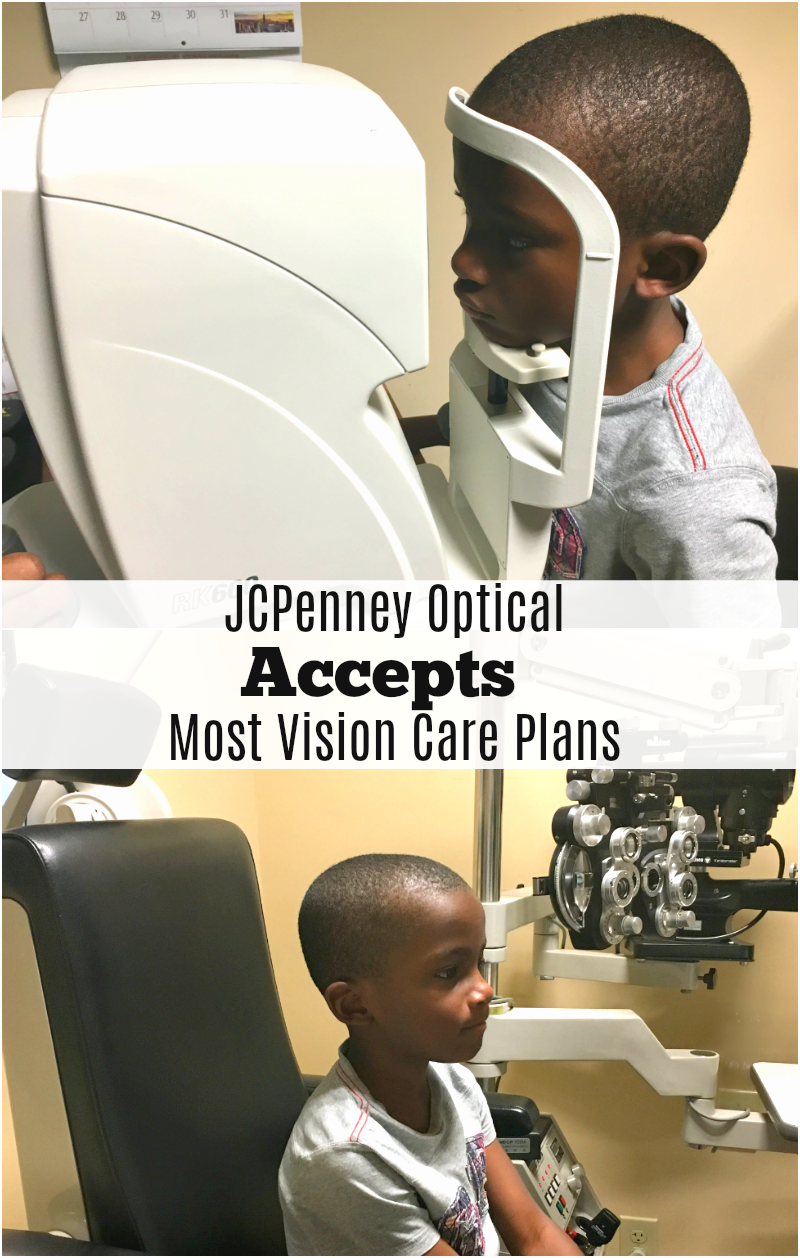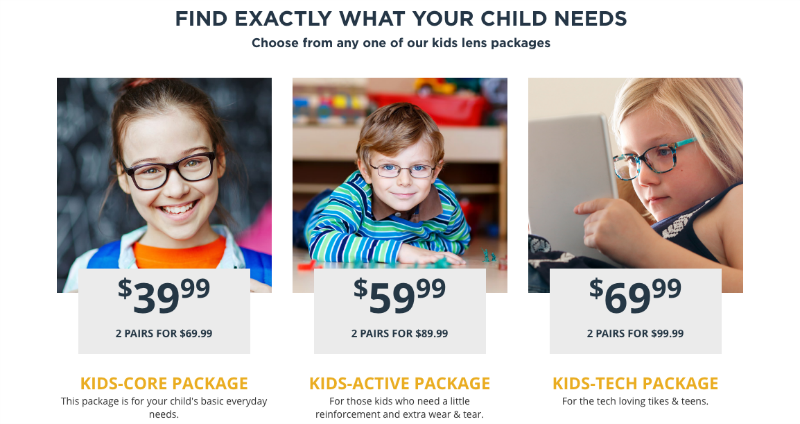 JCPenney Optical Back to School Offer
Expires: September 30, 2017
Age Requirements: 16 and Under
Frame Price: Choose from frames up to $100 regular price; if you select frames $100+, you pay the difference.
Kids Core/Basic Package: $39.99 or 2 pairs for $69.99
Kids Active Package: $59.99 or 2 pairs for $89.99
Kids Tech Package: $69.99 or 2 pairs for $99.99
See the JCPenney Optical Back to School Page for all the details.
Get your child ready for school with a complete pair of eyeglasses for just $39.99! https://t.co/APGRRcoYDe pic.twitter.com/BuKd3732F5

— JCPenney Optical (@JCPenneyOptical) August 25, 2017
Having spare eyeglasses and primary pair of A.J.'s favorite, stylish frames will alleviate lots of headaches for us. If he misplaces them, breaks them or decides to switch colors we have him covered. With this Back to School offer from JCPenney Optical we can get two pairs of glasses for almost half of what we paid for his very first pair when he was almost two years old.
Do you know someone whose child wears glasses? Share this on Facebook or tag them so they'll see and save this back to school season.