Moms wear many hats and that often involves taking care of the family's finances. You can feel empowered by making smart money moves to ensure your family's future.  It can feel overwhelming to tackle, so I broke them down into manageable parts. Here are some of my favorite smart money moves for moms that you can easily do in a day including morning, naptime/school, and bedtime. While I know this may not be the ideal schedule for moms who work outside the home – the goal is to show you how to manage your time and money. Please don't feel overwhelmed if you don't tackle these all in a day. Break it down into smart money moves you can make in a week if that's what works for you.
Smart Money Moves Moms Can Make in a Day
Morning
Picture that peaceful time before everyone else in your house wakes up. Or the sense of calm that comes over you after morning drop-off at school and you can carve out some time for yourself. This is when you're going to start making smart money moves. Grab your favorite morning beverage, a notebook, and pen, (or create a spreadsheet) then get to work.
Know Your Financial Status
Before you can do anything else, it is important to know your financial status. Write down the following numbers all in one place or create a spreadsheet:
Credit debt
Student loans
Mortgage
Car loan
Emergency fund savings
Retirement savings
Checking account balance
You can achieve financial success when you know exactly where you stand with your finances.
RELATED TOPIC: 10 Personal Finance Books Parents Need To Read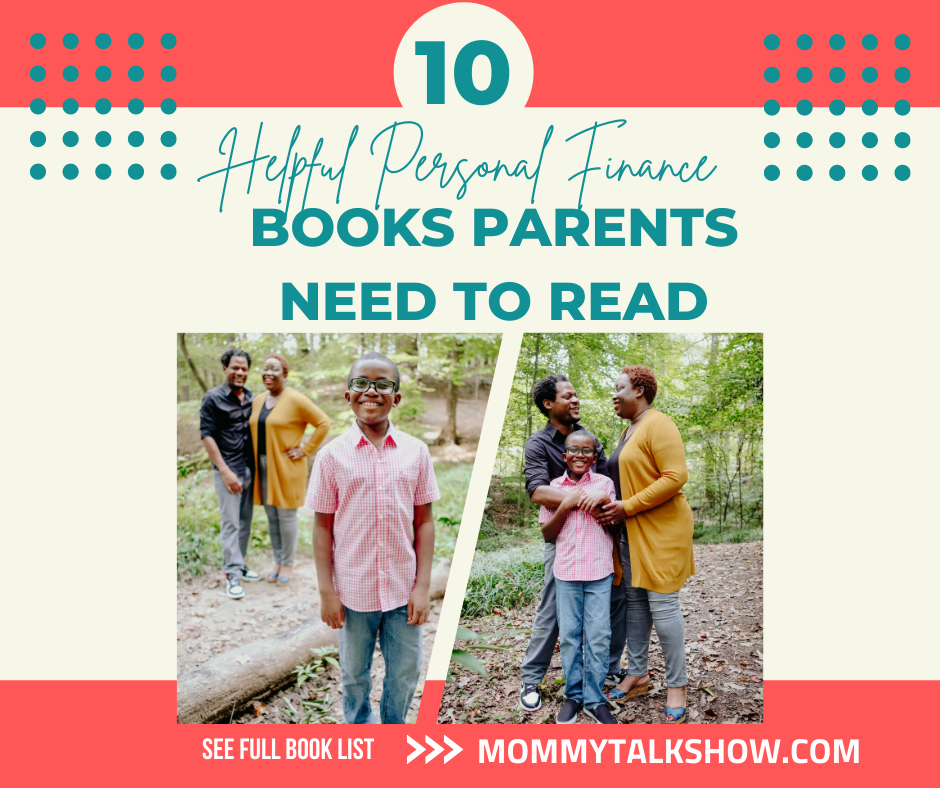 Close Old Bank Accounts
How many old bank accounts are open although you never use them? Consider closing these old accounts to have all your finances in one place.
If you're considering changing banks, keep in mind that many online bank accounts and credit unions offer referral bonuses for new accounts. Ask around and see if your friends can refer you so your new bank moves will be a win-win for everyone.
Last year, I joined a Georgia credit union and earned a $100 bonus just by telling friends about it.
Check Retirement Accounts
Do some calculations after you know exactly how much is in your retirement accounts.
Are you on track to retire at the age you want?
Do you need to set aside more each month?
Do you have a pension or 401 (k) you left with a former employer?

Check Life Insurance
Another easy smart money move moms can make is to check on their life insurance.
Does your current life insurance give you what you need?
Have you had more children, got divorced, or remarried, and need to update the beneficiary information?
If you don't have life insurance yet, look into some plans. Consider the benefits of whole life insurance compared to term life insurance. It is better to be prepared for the future, and some insurance policies only cost a few dollars a month.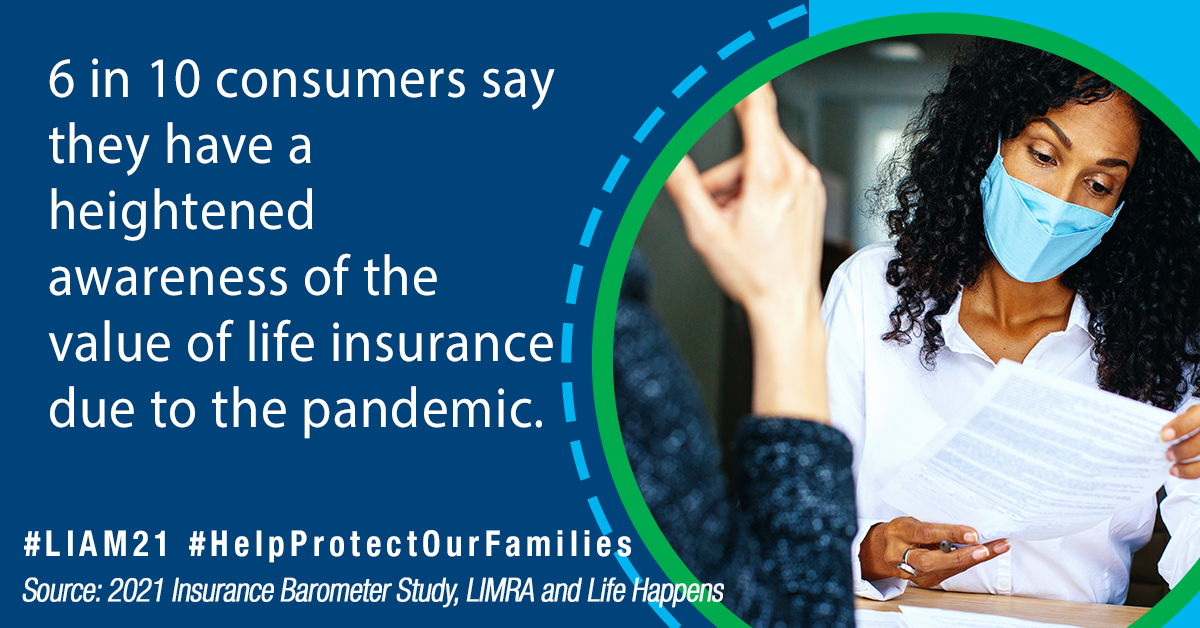 Although the "traditional mindset" about insurance is to purchase enough to replace a parent's income, don't diminish your value because you're a stay-at-home or work-at-home mom. Imagine what it would cost for a full-time caretaker to do all of the work you do for your family and buy enough insurance to cover that. Research shows almost half of women have no life insurance or are underinsured.
RELATED TOPIC: How Much Life Insurance Does My Family Need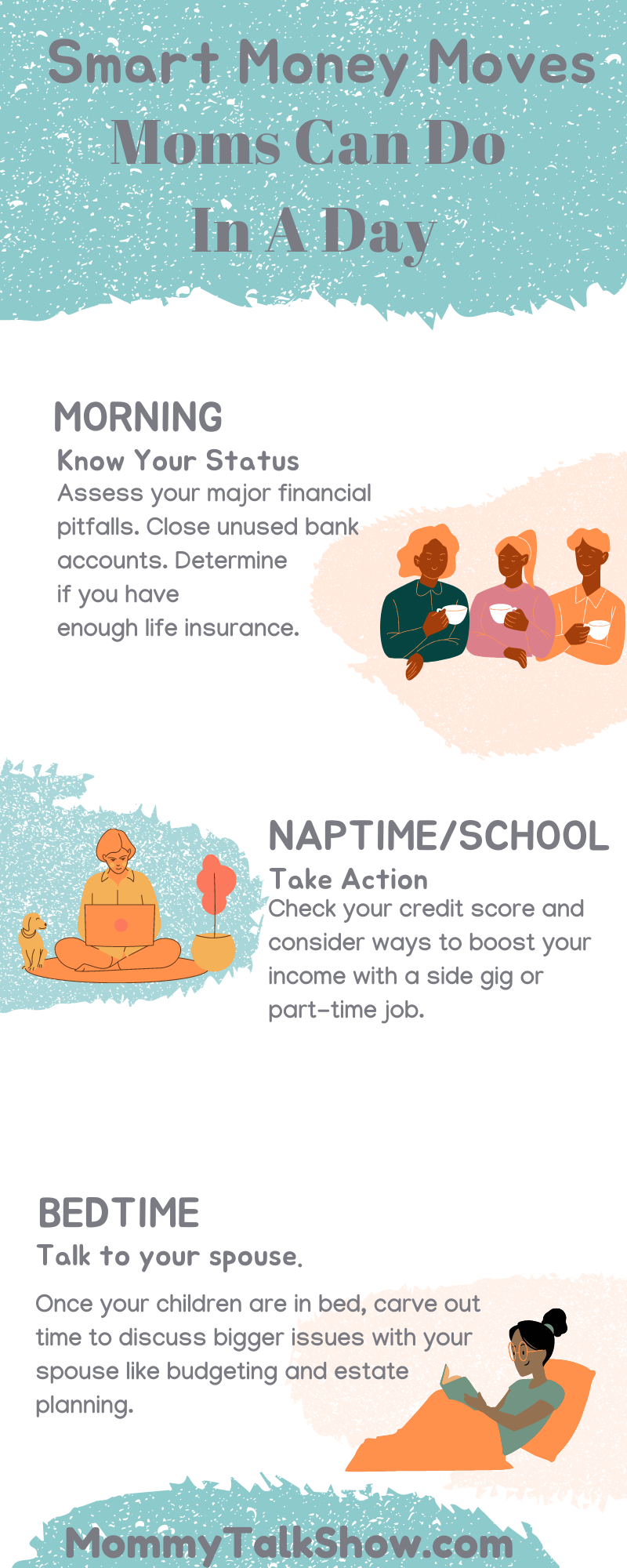 Naptime/School
I remember when A.J. was a toddler and I used his naptime to get stuff done. It was one of the most productive hours of my day because I knew I had a hard start & stop time to "get my life together."  Naptime and school hours are great focus times for moms to make their smart money moves.
Set Goals
You cannot accomplish anything without setting a goal. Even if there is no room in your budget to eliminate debt right now, creating a financial plan is still something you can do in the meantime.
Check Your Credit Score
When was the last time you checked your credit score? See if there is anything you can do to increase your score. Pay off small debts, clear up discrepancies and become intentional about raising your credit score to make purchasing homes and cars easier.
Get a Side Job
When your kids are sleeping, consider getting a side job. This can help you eliminate debt, create a college fund for your kids, and build a better emergency fund. They're all crucial smart money moves.
I wrote a book full of small business ideas for moms to use the skills they already,  Use What You Know: A Business Idea Guide for Moms.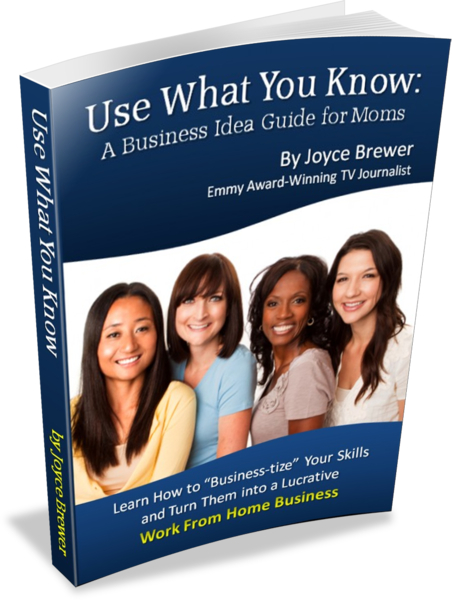 Bedtime
Dinner is done. Homework is complete. Bathtime is a wrap and your children are in their beds. Wrap up the day with these smart money moves to set you on a steady financial path.
Talk With Spouse
When both spouses are on the same page about their finances, you will be more successful. Have a talk about finances with your spouse, so you both know where you stand.
Set a Budget
During your talk with your spouse, come up with a budget you both are willing to follow for each month. Review your previous budget and alter it if you need to.
Create/Update a Will
Do you have a will or trust put in place for your children? This is a smart money move because it helps ensure your kids will be taken care of if you when you pass away.
These are some of the easiest smart money moves moms can make during their hectic days. Each of these doesn't take too long to do and will make a huge difference in your entire family's life.