Going into the sequel of Ralph Breaks The Internet, I'd only seen a few previews. Most of the attention I saw was on the cameo by the Disney princesses who have a real-life chat with Vanellope von Schweetz. So I walked into the film not knowing what to expect. Although the title Ralph Breaks The Internet should have told me that some internet shenanigans were going to happen.  Before I get to the full review, let me remind you that the runtime for this film is about one hour 54 minutes, but it felt like a full two hours. Empty your bladder before the film and cut down on your drinks, otherwise, you'll need to get up and go to the bathroom. Plus I've got a Wreck-It Ralph 2 Printable your children will love.
You'll miss some funny moments of the film. Here's a short synopsis:
"RALPH BREAKS THE INTERNET: WRECK-IT RALPH 2 leaves Litwak's video arcade behind, venturing into the uncharted, expansive and thrilling world of the internet—which may or may not survive Ralph's wrecking. Video game bad guy Ralph (voice of John C. Reilly) and fellow misfit Vanellope von Schweetz (voice of Sarah Silverman) must risk it all by traveling to the world wide web in search of a replacement part to save Vanellope's video game, Sugar Rush. In way over their heads, Ralph and Vanellope rely on the citizens of the internet—the netizens—to help navigate their way, including a website entrepreneur named Yesss (voice of Taraji P. Henson), who is the head algorithm and the heart and soul of trend-making site "BuzzzTube."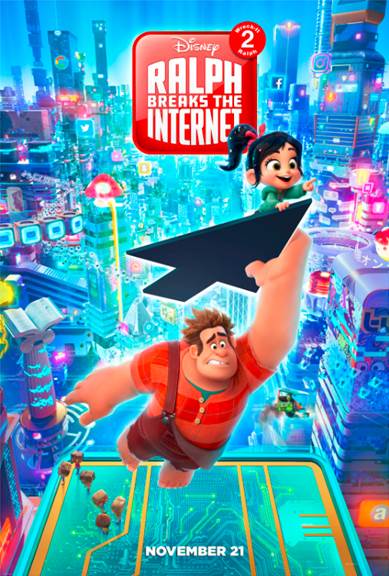 4 Useful Life Lesson from Wreck-It Ralph 2
1. eBay has the answer to most of life's problems
When the steering wheel on Vanellope's game breaks, the only way to replace it is to find the replacement part on eBay.
For so many out-of-date items, eBay is a treasure chest. You can find random, useful things on eBay.
2. Never read the comment section
Ralph takes a brief break from his video game life to become a BuzzzTube (think of YouTube) star. Everything was going well. He was on his way to making enough money to buy the crazy expensive eBay item they needed.
But once Ralph took a look at the negative comments, his spirit starting diminishing. He started second-guessing himself.
Sometimes if you're on a positive roll, it's important to stay positive. The comments are rarely useful and encouraging.
3. Teamwork makes the dream work
Vanellope stumbles upon for the more famous and notorious Disney princesses. You may have already watched the funny clip with jokes about princesses needing to be rescued by a hero. But in the end, it's the Disney princesses who team up to save Ralph and Vanellope in a comical way.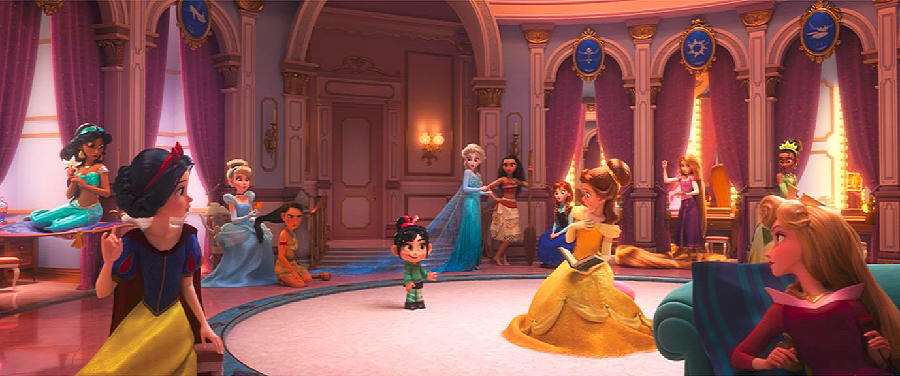 4. Loving your friends doesn't mean controlling your friends
Ralph had to learn to let Vanellope go as a friend when she decided to move on to another arcade game. It hurt like crazy. Ralph didn't want to do it.
Most of our best decisions hurt
Ralph Breaks The Internet Printables
To keep the conversation going, here are some fun printables featuring the Ralph Breaks The Internet Cast including:
RalphBreaks The Internet Door Hanger to show your mood before anyone enters your bedroom.
Ralph Character Match Game to test your memory.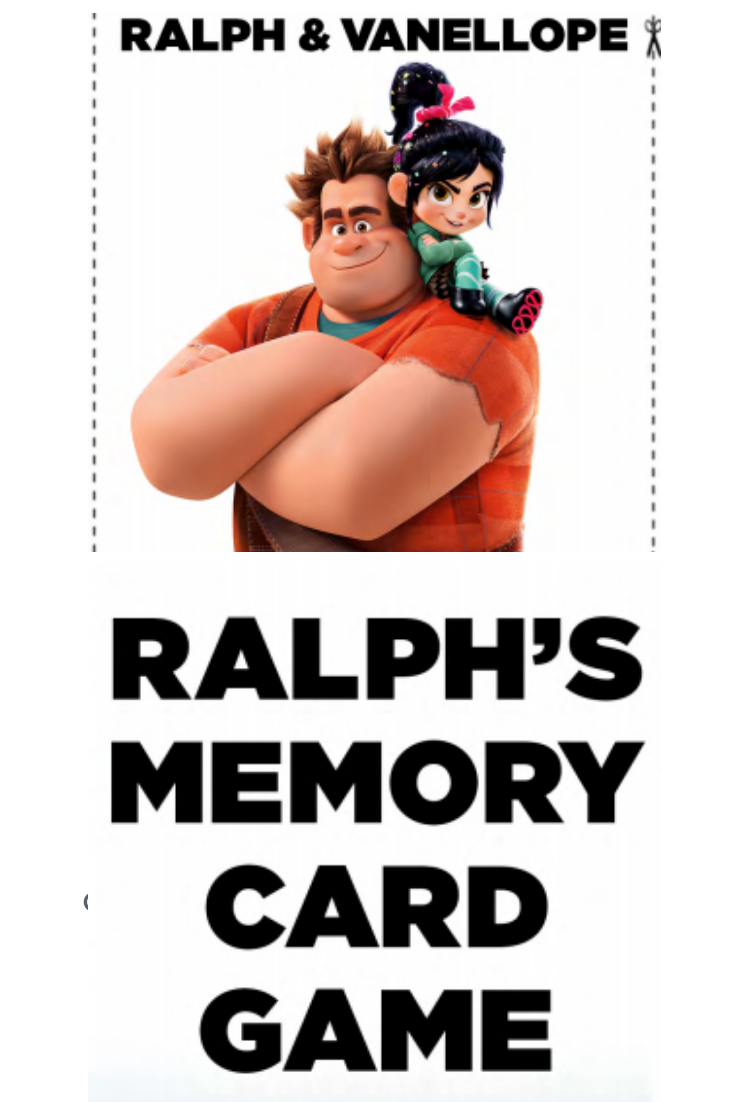 Pin this to your favorite Disney & movie boards: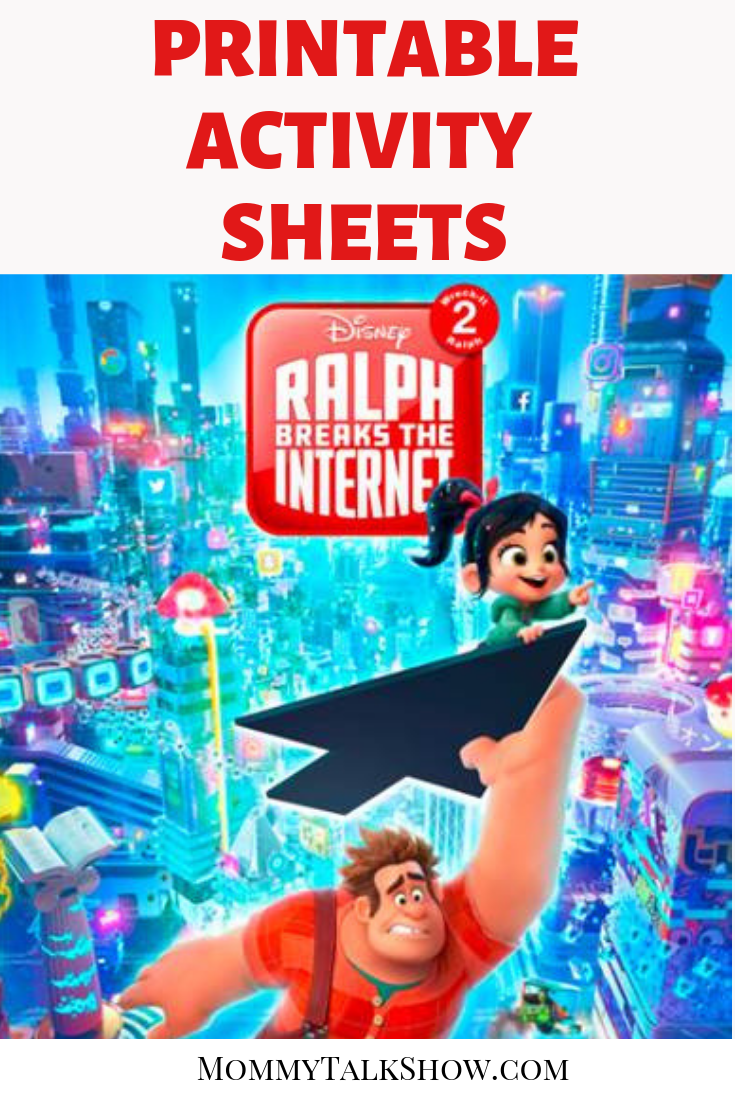 Check out the Ralph Breaks the Internet Gift Guide on This Worthey Life's blog.