Here is why A.J. has unopened Christmas gifts we are saving for his birthday in March…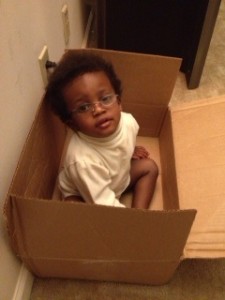 He has played in this box everyday since it arrived with clothes and toys from a friend whose son outgrew them.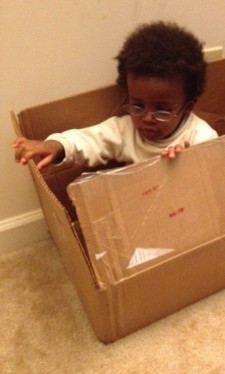 I'm not one of those parents who overspends on holidays and we didn't go overboard for his first Christmas either. The money we are saving now will come in handy when he's old enough to tell us what he wants. Until then, we're happy he enjoys playing in boxes.