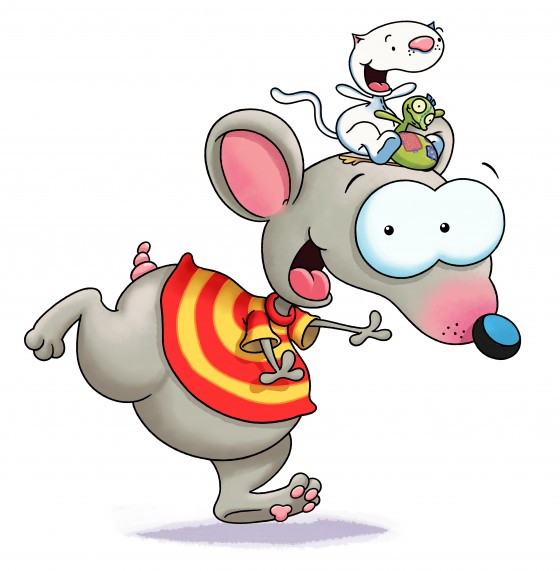 Our almost 4 year-old son is a fan of watching kid-friendly videos on my iPhone's YouTube app. Do you have to wrangle your smartphone from your kids too? A popular kids show in Canada, Toopy and Binoo is now available on YouTube. If you'd like to learn more about the show and win great prizes, join me at the Toopy and Binoo Twitter party Thursday, February 20th at 1 p.m. EST.
Who are Toopy and Binoo?
Think of them as any other cool duo. Best buds. Batman and Robin. Bert and Ernie. Ben Afleck and Matt Damon (not really). Except Toopy is a rambunctious mouse and Binoo is his sidekick, a white cat. My son didn't seem to catch the irony that a mouse and a cat are best buds.
Toopy and Binoo on YouTube
Go online and watch the Toopy and Binoo YouTube channel.  Stay up-to-date by subscribing to the channel and you'll get an e-mail when a new episode is added.
Right now, you can watch 100 episodes that last five minutes which are a great fit for the 2-6 year old crowd. In a pinch, a YouTube video my son watches can give me an extra few minutes to finish a phone call or start dinner. Toopy and Binoo is designed to offer a fun video show the whole family can enjoy together.
Follow along on Toopy and Binoo's adventures on Facebook and Twitter.
Toopy and Binoo Twitter Party
Join Toopy and Binoo for a fun Twitter Party Thursday, February 20th at 1:00PM EST. Follow #ToopyandBinoo @ResourcefulMom  @ToopyandBinooTV to participate. RSVP on the Resourceful Mommy Twitter Party page.  Party prizes include Toopy and Binoo Plush Toys and Amazon gift cards.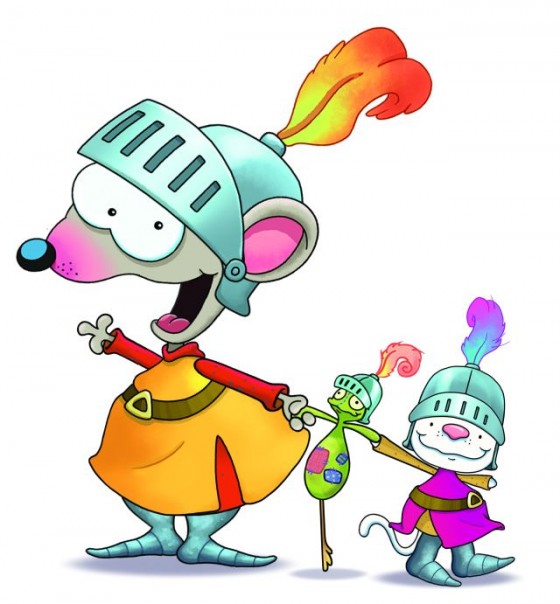 Disclosure: I received Toopy and Binoo products in exchange for a post about the show. All thoughts and opinions are my own.