From 10-year-old, A.J., who reviewed Stomp Rockets: During this pandemic, kids are at home more often and don't have as many outlets to let out energy. The stomp rockets are the solution to that problem. I love launching my own rockets into the air and watching them fly. It is also a great way to get outside and breathe in some fresh air. I also loved the magnetic dartboard. It is very satisfying to get a perfect bullseye! It is also made by the same company that owns Stomp Rockets. It is safe for kids because there is no pointy tip, just a magnet. And it is not at all hard to learn how to throw darts! Both are a great way to get rid of energy and add fun to staying at home.
We received Stomp Rockets and the Magnetic Dartboard Game to review and share our honest opinion. My commission-earning affiliate links are included in case you make a purchase.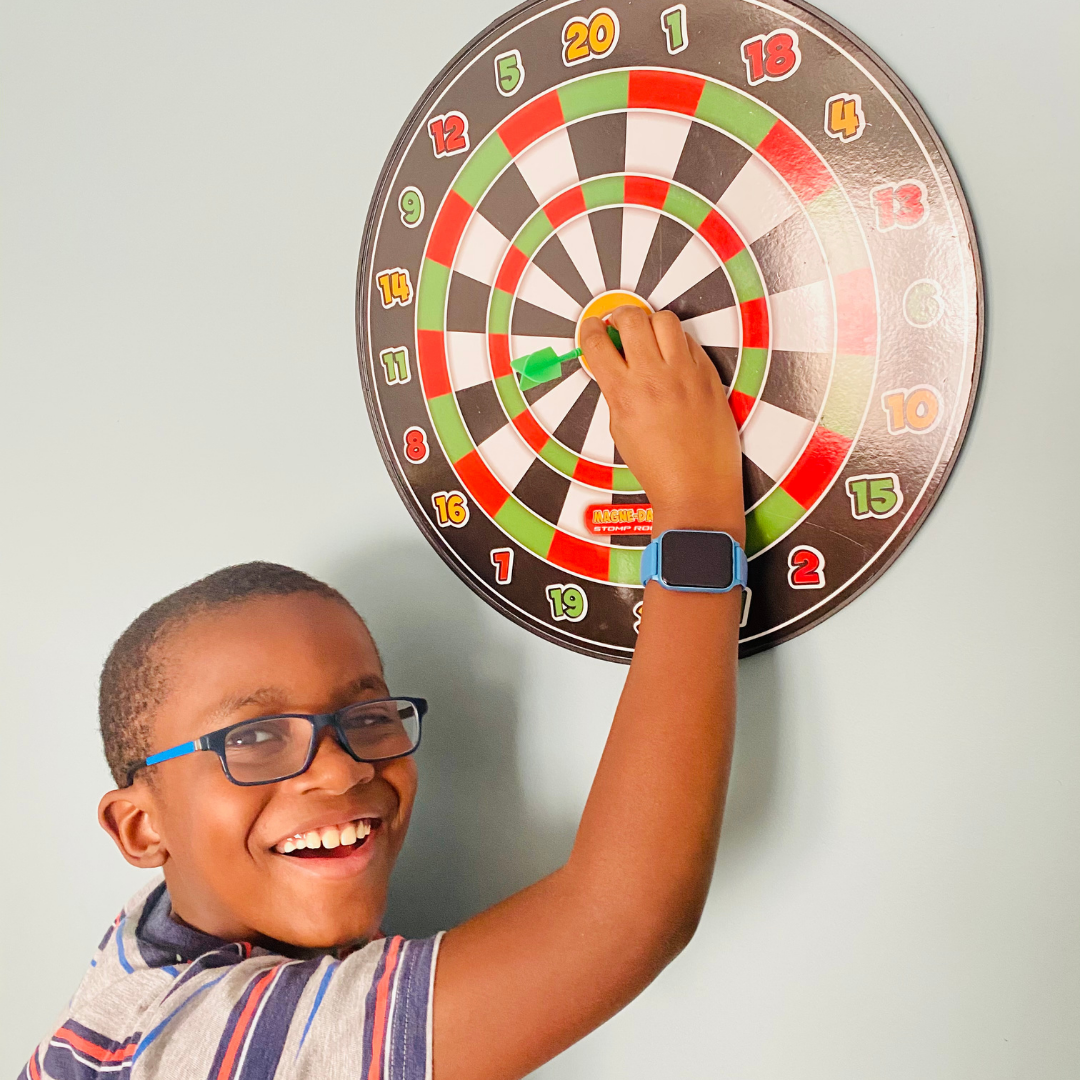 Stomp Rockets Review
When we invited friends over to enjoy our new, bigger yard, we introduced them to several sets of Stomp Rockets. We loved that any age or coordination level could use them with a little force, ingenuity and persistence. Our group ranged from toddler to adults. Playing with stomp rockets is really simple: attach the launcher to the rocket. Then use your energy to propel it into the air. Run. Jump. Stomp!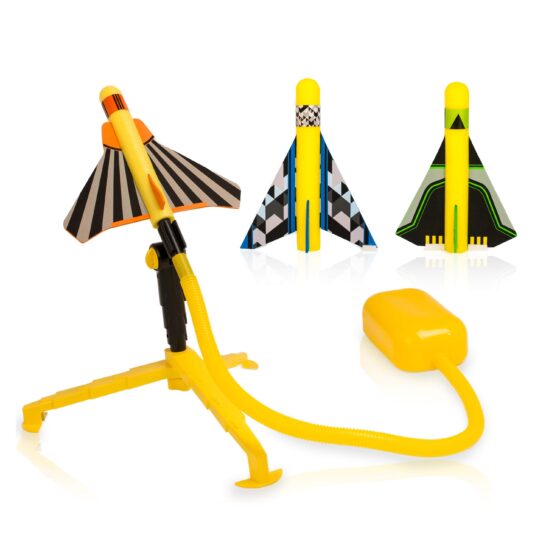 A.J. got to review the Ultra and X-Treme Rockets, along with Stunt Plane Stomp Rockets. After we tried them out with friends, we took them back outside for even more fun. As a Mom, it was such a welcome sight to see children off of their screens playing and problem-solving with a fun, affordable toy.
Note: a windy day will make your Stomp Rockets experience quite interesting and we also had a few stomp rockets that landed on our roof. After a windy day, they rolled off and we played with them again. We hope you enjoy the video demonstration we created.
Watch: Stomp Rockets Demonstration
Magnet Darts
We added the Magnet Darts Board to A.J.'s bedroom wall to create a place where he could chill in his room and focus on his aim. When the weather warms up, we could easily attach it to the garage, the shed or a tree for even more fun.
What's great about the dart set is they stick every time they reach the board. You can follow the rules in the box to add up to the perfect score or create your own goals.
Where to Buy Stomp Rockets
Stomp Rockets are available at most major retailers like Walmart, Target, and Amazon. I liked that A.J. could play these games by himself or with a select group of friends.