Have you seen those gorgeous decks that make you want to spend forever outside? While those decks may seem incredible to look at, they also take a little TLC every now and then. Preparing for your deck in the fall can really help you when winter comes around. Not only does this help protect your deck during one of the most difficult seasons (yes, even in the south we can get some snow) but it also takes the hard work out of your spring cleaning too. You'll likely be dealing with freezing temperatures and lots of rain. Throw a few sunny days in the mix and you're just asking for trouble for your deck. While decks are built to withstand the seasonal changes, winter is tough because of what the moisture, ice, mildew, and snow can do such as peel the paint, rust, crack or chip the wood, fade the color or even have a pest or structural damage. 
This season I'm enjoying my screened-in back porch that I've deemed a "Girls Only" zone, even though my husband and son can occasionally join me there. When we had some windy conditions from Hurricane Zeta, I brought my furniture inside to protect it. There are also things you can do to protect your precious wood deck.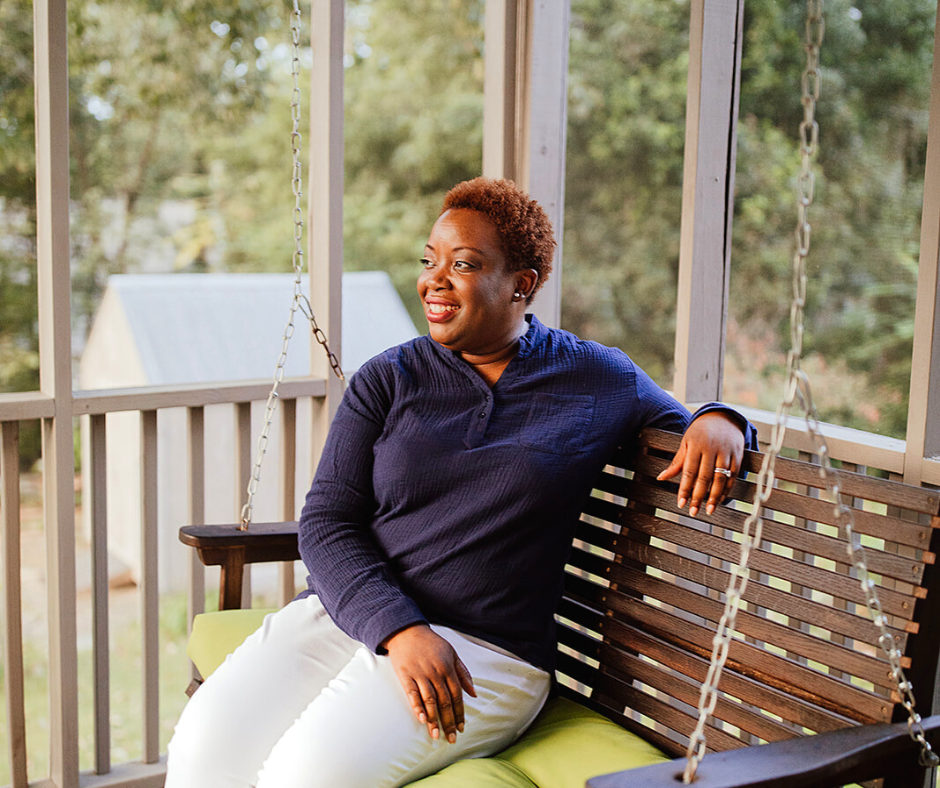 Tips To Prepare Your Deck For Winter
Proper Storage

– You'll want to not only protect your deck but also your patio furniture during the winter. Gather up all the cushions or fabric pieces and clean them as instructed on the label. This includes pillows, umbrellas, and rugs. Give your furniture some quick cleaning and maintenance before you put them away in storage. Store these items either be in a storage unit or an enclosed garage to protect them from the harsh storms. If you have any wicker furniture, make sure you use bleach and a water solution to get rid of any mildew over the summer months. Gently rinse and dry.  For any metal furniture, you'll want to also use water and detergent and then hose off. If you need to add any touch-ups spray it with paint and then apply a thin coat of car wax for an added layer of protection. Quick little hack my friend told me about. If for some reason you do not have any place to store your furniture, the best you can do is find a furniture cover or tarp to keep them safe under until you can put them in a better location.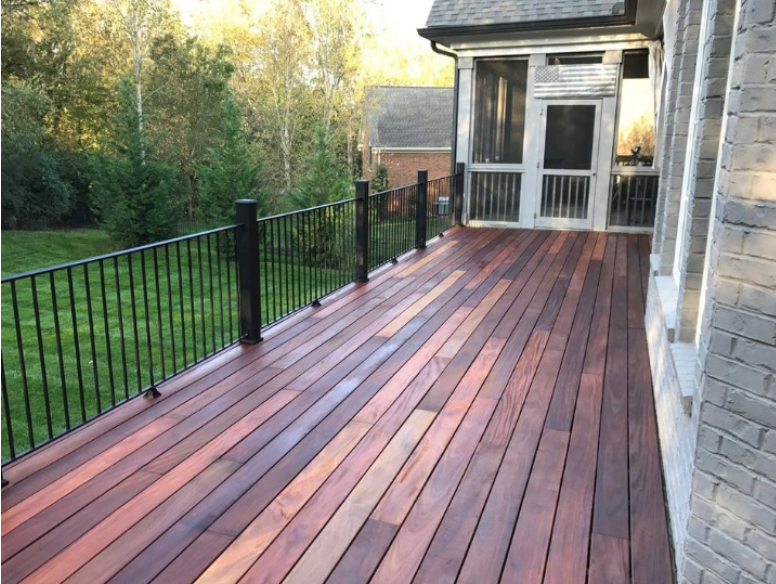 2. Have Your Deck Inspected By A Professional – Even if you were the one to install our deck, it might be wise to have a professional check it out before you get it ready for the winter. They can be the ones to make sure that all the boards are properly sealed, not needing repairs or extra TLC. Unsure of who to call? If you live in the Atlanta area, you can call the Brazilian Wood Depot. They are a trust hardwood company that offers a variety of installation hardwood decks that are second to none. Do you have questions about composite decking vs real wood, or what type of color would look best should you choose to start from scratch? They can help answer all these questions and provide a detailed budget from a professional point of view.
3. Plants and Pots – Leaving planters and pots directly on your deck's surface could cause staining and water damage. This is due to many drain holes that the base of the potted plant has. The moisture that runs off will never have a chance to evaporate between the planter and the deck. Removing these from your deck or putting them in a base can help to decrease this damage to your deck. Once everything is removed from the area, clean off your deck with a power washer to help get rid of debris.
4. Avoid Items – When the winter arrives,  there are several things you can do during these months as well as things to avoid. For starters, do not sprinkle salt on your deck because it can damage the surface. Also, don't use a metal shovel to remove any snow that has accumulated on your deck. Instead, sweep or push the snow off with a large broom to prevent any scratches into the wood.  If you have wood boards, you'll want to push the snow parallel to your deck boards.
It might seem like a lot of steps to prepare your deck for winter, know that these will help benefit you and the longevity of your deck in the long run. If you are gone on vacation, ask your neighbors or friends to help keep an eye out for any snow that comes to keep on top of it. Ask your children to help as well if they are outside playing. Just know that all the work you do in the cold months will make it easier for you to enjoy your deck when the weather turns warm again.