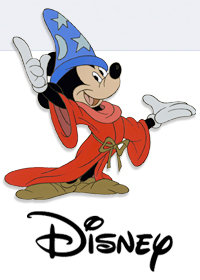 Thanks to the recent #DisneySocial event in Buckhead, my son A.J. got his first taste of Mickey, Minnie and the rest of the Disney characters. We were invited to the event at the W Hotel where many of the Georgia Social Media Moms (and dads) brought their families to play, eat and socialize.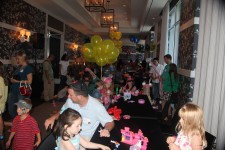 Here's a look at the hall way of the W filled with family fun.  A.J. had a good time coloring and meeting new friends. There were even child-sized bowling pins for the toddlers, like A.J. to enjoy.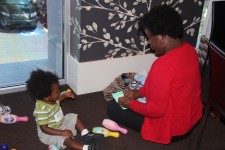 One of my favorite Disney memories is watching the film Fantasia on the big screen at a local movie theater where I grew up in New York. I was glued to the screen when the brooms came to life and Mickey tried to control them and the water. I can't wait to share that film with A.J. when he's a little older.
But the real reason you clicked on this link was to get a look at the goodie bag I got for attended the #DisneySocial, so here's the video: