"Learn from your mistakes" is likely a lesson  your parents or a teacher encouraged you to do once something went wrong. It's especially important for business women.  In the cases of the 12 women honored at the recent 2014 POW Awards and Womenetics Luncheon  in Atlanta, learning from mistakes was a consistent theme. Among the common mistakes each award winner talked about was undervaluing themselves. Why do we, as women, suffer from this?
Learn from your Mistakes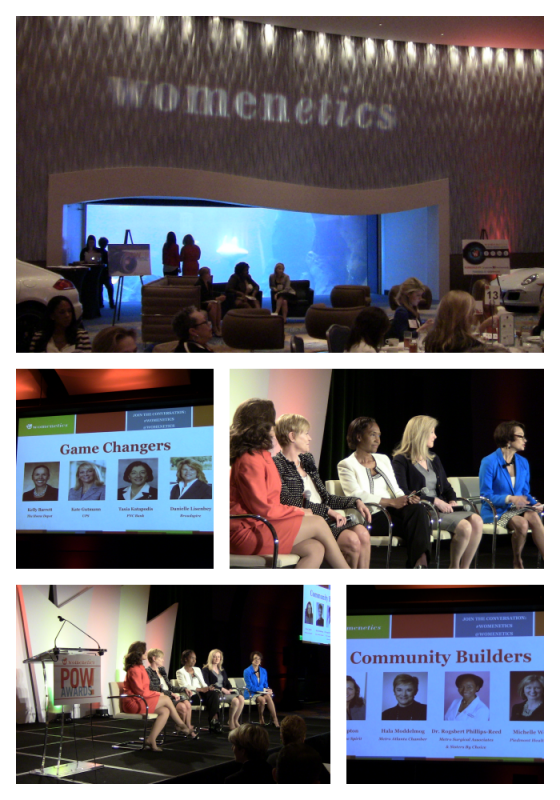 Through three interactive panel discussions, each 2014 POW Awards honoree shared how they learned from their mistakes quite quickly. For instance, asking to be a partner in her family's company like Susana Maria Chavez, Executive Vice President of Parking Company of America, Inc. Or making the move to Home Depot where she could be around more female mentors like Kelly Barrett, Vice President of Internal Audit and Corporate Compliance for Home Depot.
We've all had moments where the light bulb went off for use. We knew we were either moving in the right direction or needed to make a major change.  I shared  My 6 Defining Moment as a Mompreneur
Comment below: What are you ready to do to show that you've learned from a mistakes or misstep?
In the POW Awards social lounge, we were all encouraged to take a "selfie" proclaiming what we were ready to do next. I was joined by Tiffini Gatlin (@atlgo2girl) and Danica Kombol (@danicakombol) where we shared goals: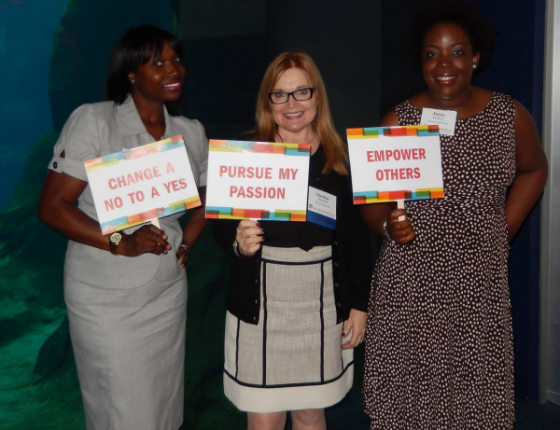 Getting ready to share my defining moment @womenetics POW Awards #IMREADY #Womenetics don't underestimate the power of story!

— Jacki Zehner (@JackiZehner) April 30, 2014
Keynote speaker Jacki Zehner is the CEO of Women Moving Millions, a philanthropic organization made up of  "a community of individuals who have made gifts and pledges of one million or more to organizations / initiatives promoting the advancement and empowerment of women and girls."
Fellow digital correspondent Tiffini Gatlin captured the keynote speaker, Zenhner's defining moment and so did other significant tweets sent during the event:
@JackiZehner breaks down a defining moment:A point at which the essential nature or character of a person is revealed #Womenetics — TIffini Gatlin (@theatlgo2girl) April 30, 2014
#DYK @JackiZehner is an executive producer & a member of the board of #SundanceFilms? She's amazing! #Womenetics

— Womenetics (@womenetics) April 30, 2014
Connect with Womenetics
"Womenetics is a global business platform combining online content and events that connects and inspires women to achieve success in their professional and personal lives." Follow @Womenetics on Twitter and like Womenetics on Facebook.
Disclosure: This is a sponsored conversation as a party of Be Everywhere.