I can't believe the calendar says we are halfway through 2013 already. How did we get to June so friggin' fast?
I feel like it will be Christmas in about five minutes!
All this month I'm joining my blogging buddies from Pushing Lovely to reflect on the year and look ahead to 2014 on our video blogs: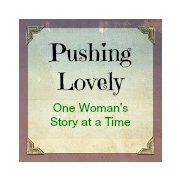 What is Pushing Lovely? A supportive group of bloggers from around the U.S. who encourage each other to do better as women, mom and entrepreneurs.
Next week's topic: Set and announce a goal for the second half of the year of 2013.
What would you like to get done by the end of the year?
What's holding you back?