It seems like as soon as you get married people ask when you're going to start a family. As soon as you have a baby people ask when you're going to have another child. So begins the guilt trip if you don't give your first child a sibling.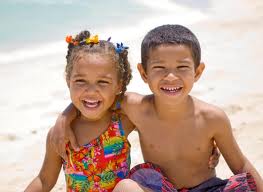 Only one of the Mommy Talk Show guests for this series, Gigi Pedraza of Inca Kids is a mother of two. The rest of us have one child. Here's how we answer "How do you make the decision to have a second child?" in Part I:
WATCH:
Decision to Have a Second Child

In Part II, we hear from Gigi Pedraza, the only mother of two on the episode on how her life changed when her second child arrived.
Here are some books from trusted retailer Amazon.com to prepare your little one for the arrival of a new baby and the responsibilities of being a big sister/big brother: