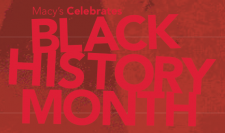 I'm looking forward to celebrating the life and legacy of a journalist, photographer and director. The Gordon Parks 100th Birthday Exhibit will be hosted by Macy's at Lenox Square Mall in Atlanta February 16, 2012.
I've seen just a few of Parks iconic photos of and know he directed the iconic Black film, Shaft. So I'm interested to attend the event and possibly bring A.J. (even though the event is during his nap time). Actor/Director Eric La Salle who's known best for his role on NBC's ER will also host a conversation at the exhibit. If you miss this event, you can still stop by Macy's to see the Gordon Parks exhibit on display all month.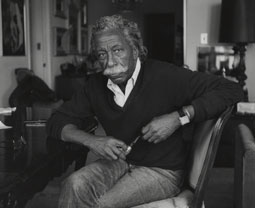 Details: Saturday, February 16 at Macy's Lenox Square Mall
2 p.m. Lower Level
Inspired by Gordon Parks, children can "Design Your Own Book." With a $25 or more purchase they receive a special gift.
Level 3 at 3 p.m.
Author/Actor/Director Eric La Salle will discuss the reach and influence Gordon Parks had on Black cinema. With any $50 or more purchase, you'll receive a Gordon Park commemorative journal and La Salle's new book, Laws of Depravity.
Dance Party
To wrap up the event, you can break out your platforms and dance to 70's soul music inspired by the film, Shaft.
Are there any Gordon Parks photos, films or music that stand out in your memory?
What do you think our children can learn from his work?
Disclosure: I'm a member of the Be Everywhere society and was compensated
for my time to write this post.
All thoughts & opinions are my own.