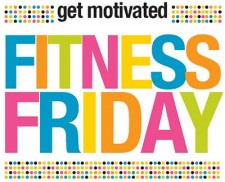 Are you ready to see how much I weigh, find out how I squeeze in time to exercise and see if I reach my goal by my birthday?
Then sit back and get ready for "Fitness Friday!"
The idea came to me while we walked through Stone Mountain Park this week and I found myself out of breath while pushing A.J.'s stroller up a hilly part of the trail. Thankfully, my husband was there to take over. But it was one of many wake up calls I've had post-baby that my weight gain is getting out of control.
I've pretty much stayed in denial since I had A.J. because our bathroom scale broke which left me with no real measure of how much weight I'd gained. But a winded walk and efforts to squeeze myself into pants that no longer fit can no longer be ignored.
Watch this video and then I'll reveal how much I weigh (I may regret this later).
So without further ado…here's what the scale revealed: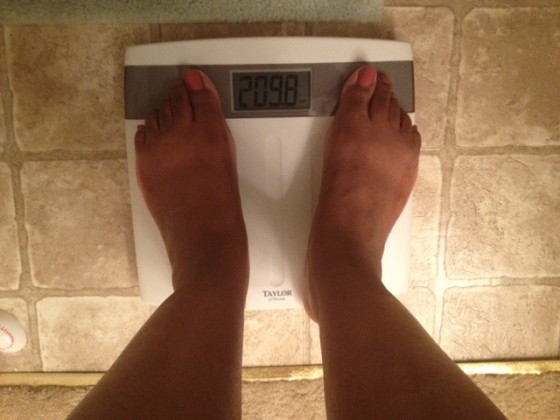 It pains me to type this, but I weigh 209.8 pounds. So to reach my 10 pound weight loss goal by Friday, August 3rd I'd need the scale to show a 199 which is still just a small step towards my overall goal of losing 30 pounds!
In the past, I've had the most success with the South Beach Diet where I lost 30 pounds and kept it off for almost a year. But now with A.J.'s milk and nut allergy it's going to be hard to snack on cashews and cheese sticks around him.
Are you planning to just watch my journey or participate in Fitness Fridays thru June & July?
Will you join me by exercising more or cutting back on the sweets over the next 10 weeks?
Would you like your fitness class, product or service featured in Fitness Friday?