Imagine an hour without your children, work, your spouse or the holiday shopping list on your mind.
You're greeted by spa professionals whose only concern is you and how relaxed you feel.
You get to sip peppermint tea and be one with your thoughts for more than 12 seconds.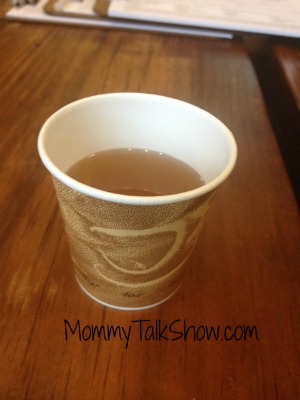 That was my experience when I stopped by the Natural Body Spa Morningside location for a Signature Spa Facial. Several times a year, I've had spa services at the Morningside location and I've always been pleased. Since the holiday hustle and bustle can make you put everyone else first – except  your delicate skin – I wanted to share how the facials from Natural Body Spa in Atlanta can restore moisture and relax you.

Suada, The Esthetician…
was beyond amazing in her attention to my skin and by sharing her knowledge. She's been in the skin care industry for more than a 20 years working in European spas and working at Natural Body Spa for a decade.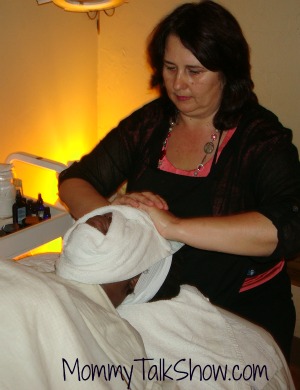 After asking about my skin care concerns and regimen, Suada decided to use the Naturopathica products for my signature facial. You can see the blue bottles in the background of the photo. As she cleansed, moisturized and hydrated my skin with the rose geranium soothing mist we talked about winter skin care.
She reminded me
Good skin care starts from the inside with healthy foods and water.
When you get in your car, don't turn the heat on high and blast it towards your face. That's drying out your skin!
Heavy moisturizers at night aren't always necessary.
Your at-home care is just as important as a professional facial. Consider buying some of the products your esthetician used.
Souada allowed me to relax in the room by myself following the facial, offered me water to stay hydrated, then showed me the Naturopathica products for sale at Natural Body Spa.
This was just what I needed to get ready for winter and remind me to take care of my skin.
Enter to win a Signature Spa Facial by December 1st at 12:01 a.m.
The winner can redeem their Signature Spa Facial at the Natural Body Spa locations in Morningside, Alpharetta or West Cobb. The gratuity is not included so please tip accordingly.
a Rafflecopter giveaway

Disclosure: I received a complimentary Signature Spa Facial to review.
I'd go back every week and get one if I could. It was awesome!