SPONSORED BY: Main Street School of Art
in Downtown Tucker
offering art classes for home schooled students, toddlers to teens and adults
Webisode #5.8 – Part I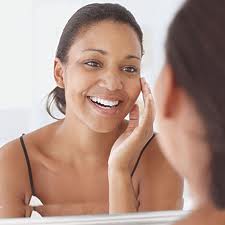 I heard the term "Loving Mirror" from the Executive Director of Ladies Who Launch Atlanta, Angela Stalcup. At a getaway weekend for women entrepreneurs, she explained the term as being a reflection back to someone of the talent, knowledge, expertise and uniqueness that makes them – themselves.
As moms this is especially hard because some of us diminish our talents and don't brag on ourselves as much as we should. So here's where I try to be a "Loving Mirror" to the mommy guests and share why I value them and their skills. But first, I talk about valuing myself and the Emmy award I earned while working at 16 WAPT-TV in Jackson, MS for our coverage of Hurricane Katrina.
Watch Part I of our conversation, then come back Friday for Part II to hear the value I see in Laurie Morrison's contribution to her community by creating the Main Street School of Art in Downtown Tucker for children and families.