Disclosure: MommyTalkShow.com received complimentary passes to The Little Mermaid at The Fox Theater as a member
of the media to cover the event and share my experience.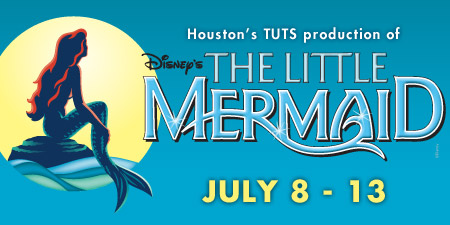 One of A.J.'s favorite Disney movies "The Little Mermaid" is coming to life on stage at The Fox Theatre and we were delighted to catch one of the performances. In the last few months he'd seen "The Little Mermaid" and "The Little Mermaid 2" so the characters were fresh in his mind. Keep reading for my review and helpful advice in case you decide to venture downtown to The Fox Theatre before the show's last performance, Sunday, July 13th.
Meet the Other A.J.
Antony Jackson (A.J.) is the Fox Theater's ambassador who greets you at the entrance. He was super sweet and took time to chat with us about his experience working at the Fox and across the street at The Georgian Terrance where he meets visitors from all over the world who stop in Atlanta.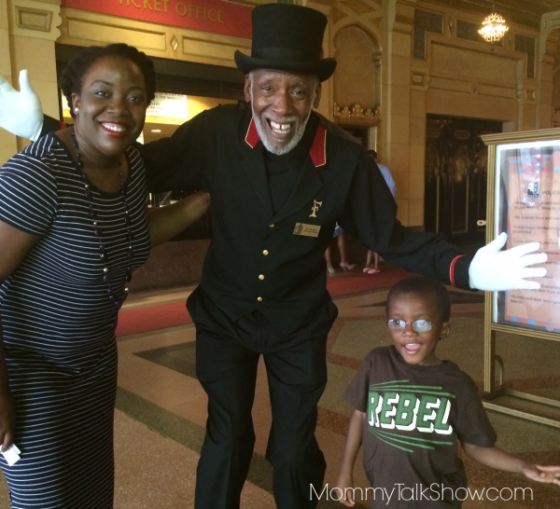 Parking
Now this is a little tricky because whenever there's a downtown event, nearby parking lots raise their rates to about $20. We parked a few blocks away at a long off of West Peachtree Street and paid just $10. That's my money-saving tip.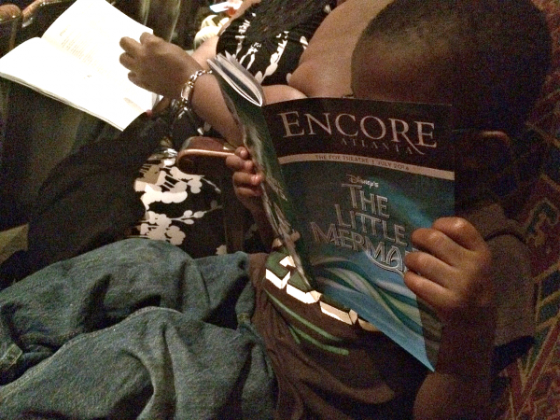 The Performance
We were blown away by the underwater imagery, costumes and stage magic that made you feel "Under the Sea" while watching a Broadway-level performance. A.J. (like most kids) wanted Ariel to sing every song and be in every scene. But I was most delighted by Sebastian and Ursula's performances. They captivated my attention every time they hit the stage. Ursula's costume belongs in the museum. It is amazing!
You'll hear your favorite songs from the film with a few new ones mixed in. The fish jokes about sushi and cracked crab, along with Prince Eric mistakenly calling Ariel, Elsa will keep you in stitches. I love how this Disney adaptation mixed in what makes kids laugh and the jokes only adults will get. Neon costumes captive you in all the underwater performances!
Overall, I highly recommend you catch Disney's "The Little Mermaid" at The Fox and bring a friend. Our neighbor, Zakiya, joined us. A.J. loves her company and we all shared a big tub of popcorn! Dress your princess in her Disney best or her Ariel costume and she won't be alone because plenty of girls were all dolled up for the performance.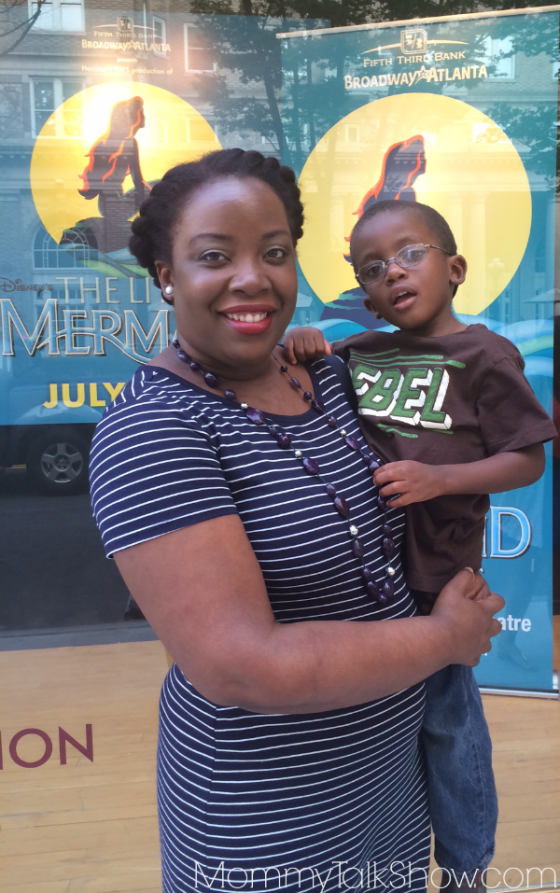 The Little Mermaid Performances
Tuesday, July 8- Thursday, July 10th at 7:30 p.m.
Friday, July 11th at 8 p.m.
Saturday, July 12 at 2 p.m. & 8 p.m.
Sunday, July 13 at 1 p.m. & 6:30 p.m.
Tickets available at foxtheatre.org