This month I decided I've got to get my water intake in check. All signs are indicating that I'm not drinking enough water.  My hair and scalp are very dry. So dry, in fact, that I had major hair breakage that required me to cut several inches off. A visit to the dermatologist helped me get scalp medication too. Not to be outdone – my eczema is having a family reunion on my arms. So I started the August Hydration challenge and even created a fun champagne mocktail recipe to keep it interesting. Would  you like to join me?
August Hydration Challenge
In order to get at least 64 ounces of water into my system each day I've committed to drinking
– large glass of water at wake-up
– two (2) large glasses of water before lunch
– large glass of water with lunch
– two (2) large glasses of water before dinner
– fruity, refreshing non-alcoholic drink with dinner
– large glass of water at bedtime (I hate waking up to pee, but oh well)
Sparkling Green Tea Lemonade Champagne Mocktail
I'm not ashamed to say about twice a week I enjoy a glass of wine once A.J. is in bed and while I'm watching one of my favorite TV shows. I didn't want to feel cheated, but I also wanted to up my water intake in the evening so I created this  Sparkling Green Tea Lemonade Champagne Mocktail.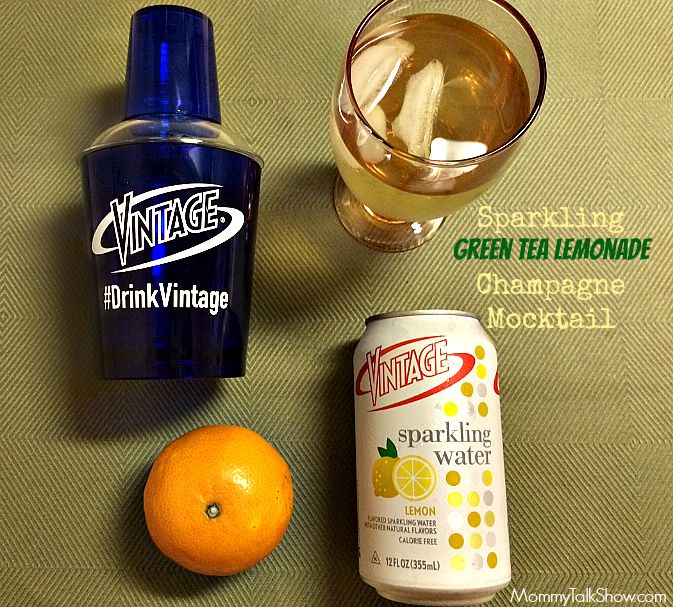 I headed to the beverage section of my neighborhood Kroger store to purchase a 12 pack of lemon flavor Vintage Sparkling Water ($3.99)  to add the bubbly to the champagne mocktail, along with my favorite green tea lemonade. I already had fresh clementines at home for garnish, so I knew I was stocked and ready. Here's the recipe:
– 1/2 can of lemon Vintage Sparking Water
– ice
– 1/2 cup of green tea lemonade
– shaker
– natural syrup like Agave nectar
– lemon or orange garnish
Combine, shake and enjoy! It was super simple to make and refreshing. I enjoyed mine on our patio in the evening after a long evening of hovering over my laptop writing content.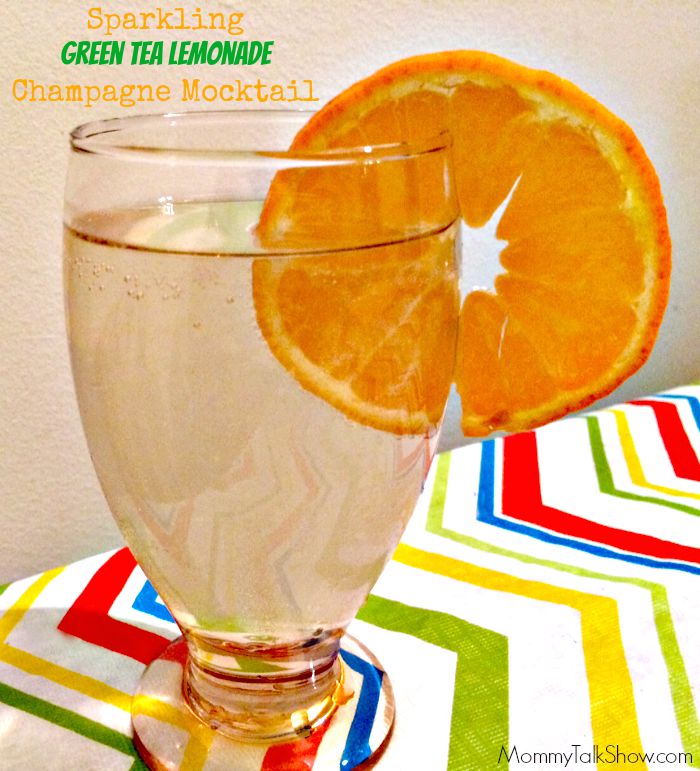 Vintage Sparkling Water comes in six flavors: Cucumber Melon, Lime, Lemon, Original, Pink Grapefruit, and Coconut. Download a Vintage Sparkling Water coupon, then find it in Kroger and King Soopers stores near you. There's even a Facebook Sweepstakes promotion where you can win $500 and a one year supply of vintage for sharing your own recipe. Good luck!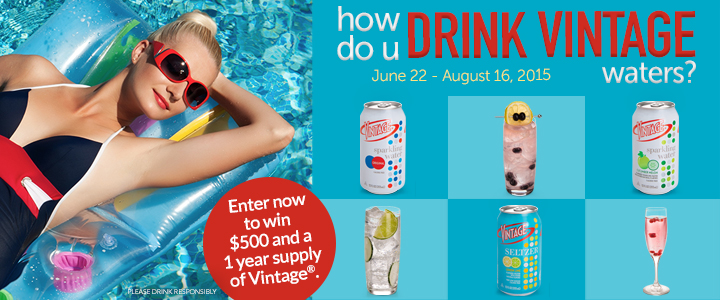 Talk  back to me in the comments!
Are you joining my August hydration challenge? How do you stay hydrated? What's your mocktail idea to create with Vintage Sparkling Water?
I was selected for this opportunity as a member of Clever Girls and the content and opinions expressed here are all my own.