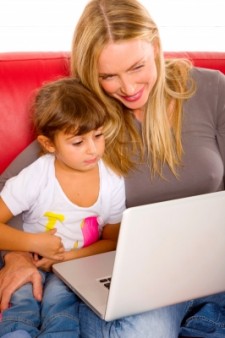 Business Idea Class Review
Here's a short video from last month's Business Idea Class for Moms class featuring one of the mompreneurs in my e-book, Use What You Know: A Business Idea Guide for Moms. Guest speaker Kyle Young of Multi-tasking Woman and I helped mompreneurs figure out the talents and expertise they could turn into a business, as well as focus on the niche for their products and services.
Testimonials from moms 
Feedback has been amazing from mompreneurs who have attended the two Work at Home Mom Business Idea Classes.
Michele R. said: "Loved the Business Idea Guide Workshop I attended. Joyce's class was both informative and motivating! I highly recommend it!"
Julie W. said:  "I just want to say thank you for the opportunity to attend your seminar the other morning. I got a lot out of it, and I have already mentioned it to several people. I really appreciate the list of resources you sent also. Best of luck to you with your work and parenting. It's obvious you are already doing amazing job in both realms!"
Register for the March 13th class
To help even more moms launch their businesses, join me for another class for Tuesday, March 13th from 9:30 a.m. to 12:30 p.m. at Bean Work Play Cafe at 134 New Street in Decatur. Plan ahead for your own child care or make an reservation for your child to play at Bean for $7 an hour during the class. Call Bean at 404.828.0810 or e-mail: [email protected]
The guest speaker will be MaryBeth Reeves of ScrapbookMamma. She is a mom of quadruplet daughters who I profiled in my e-book and she was featured with me in the recent Fox 5 Good Day Atlanta story (look to the right to watch a clip) about work at home moms.
Save money with Early Bird Registration
for $20 thru Friday, March 9th
It includes a download of the e-book, guest speakers,
links to free resources and follow-up with me.
Would you like me to bring the business idea glass to your area in Georgia or offer it as an online webinar?
Comment below or post a reply on the Mommy Talk Show Facebook page.
Please use the social sharing tools below to Like, Share and Tweet
this event with Atlanta moms.