Disclosure: This shop has been compensated by Collective Bias, Inc. and its advertiser. All opinions are mine alone. #ChooseTENA #CollectiveBias
As my 44th birthday approaches, I'm noticing more and more physical changes to let me know I'm getting older. My energy level isn't as high as I'd like. Brain fog happens throughout the day. A mid-day nap is my new BFF. When it's bedtime, the struggle continues due to some distractions and my bladder. Although I don't have consistent incontinence problems, I have noticed that my 40 bladder lets me know that, if I have to go – I have to go immediately.
Here's a quick checklist for my fellow midlife moms to help us get a good night's rest.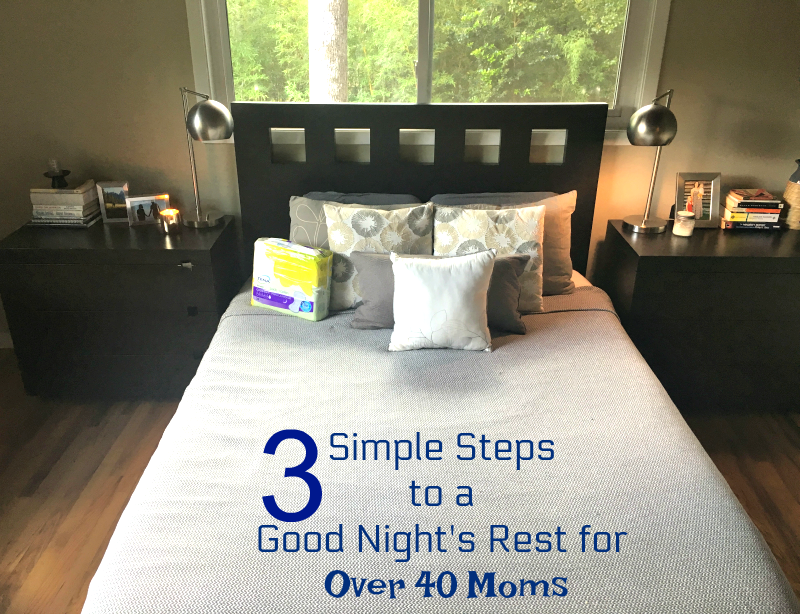 1. Eliminate Distractions
As much as I love watching TV before bedtime, we'll all sleep better of we get TVs out of our bedrooms.
The same goes for tablets and phones. It's not enough to just put them in a drawer or under your pillow.
Here's a suggestion: Put your devices in a basket outside your bedroom door, then retrieve them in the morning.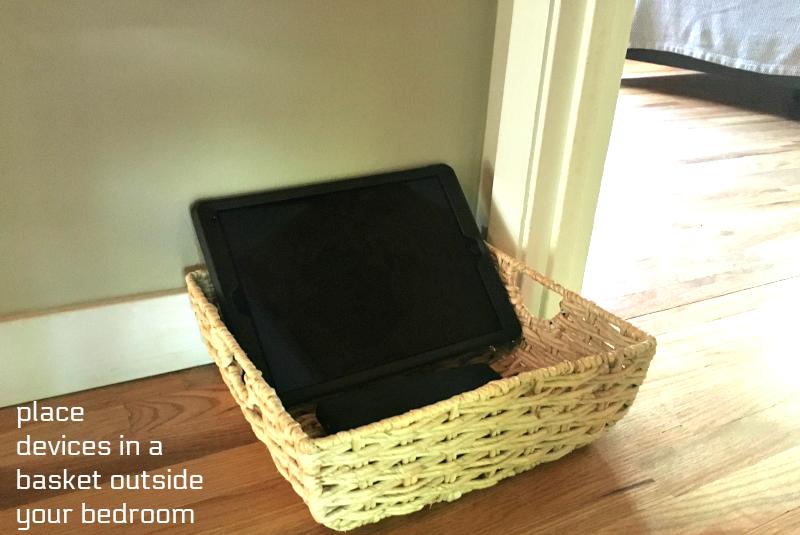 Move your pets and their sleeping beds our of your bedroom too, especially if they snore or walk around at night.
2. Empty Bladder
Nothing disrupts my sleeps like a rushed trip to the bathroom in the middle of the night. I'm usually navigating around a laundry basket on the floor and trying to get to the bathroom in the dark.
I sleep much better on the nights I remember to go to the bathroom before bed and cut back on drinks.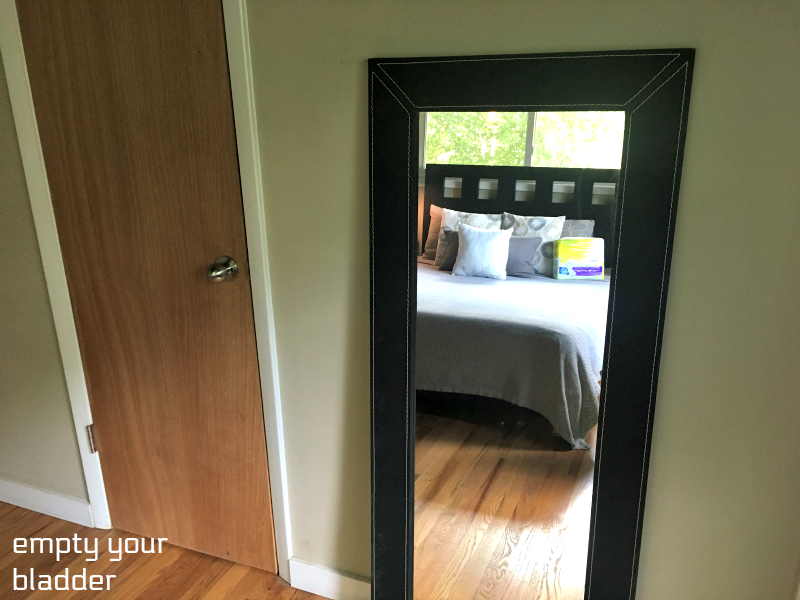 If your bladder wakes you at night or you're noticing bladder leakage consider the TENA® Overnight Pad 28 count available at CVS. You'll spend about $10.99 (while supplies last) since there's a TENA® rebate via the Ibotta app for up to $8. You'll scan the product and receipt to confirm the purchase.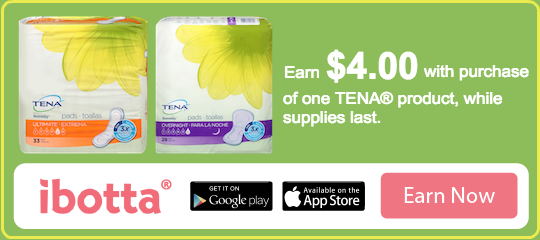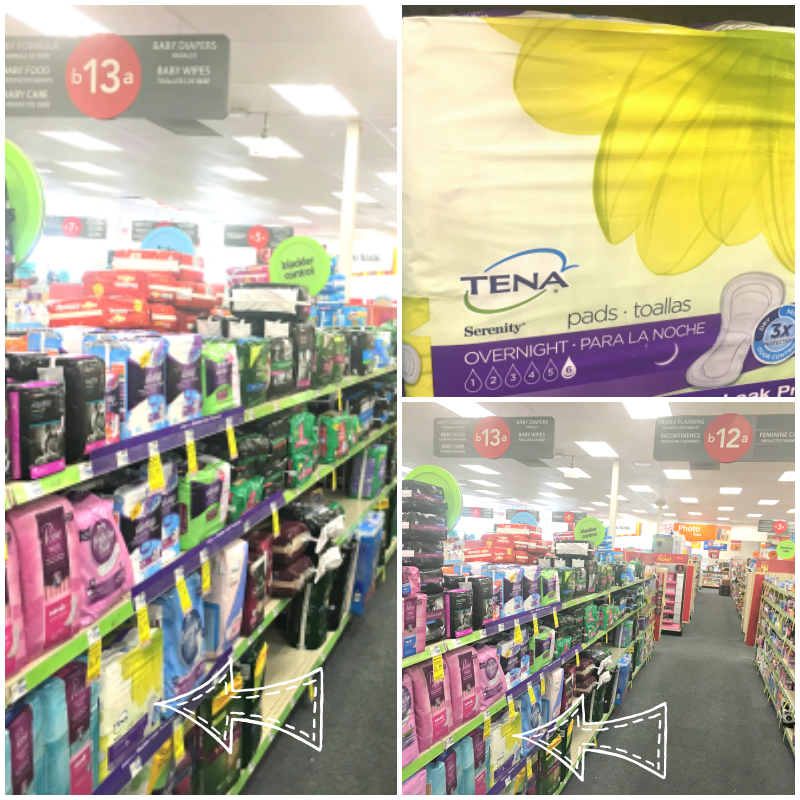 TENA® Lets You Be You with its entire line of products at CVS and CVS.com. Find them in the feminine hygiene and incontinence aisle of your neighborhood CVS store.
3. Dim the lights
Especially if you have books near your bed that you like to read at night, dim the lights at bedtime.
A bedside lamp with a dimmer option is a great choice because you can control the light without leaving your bed.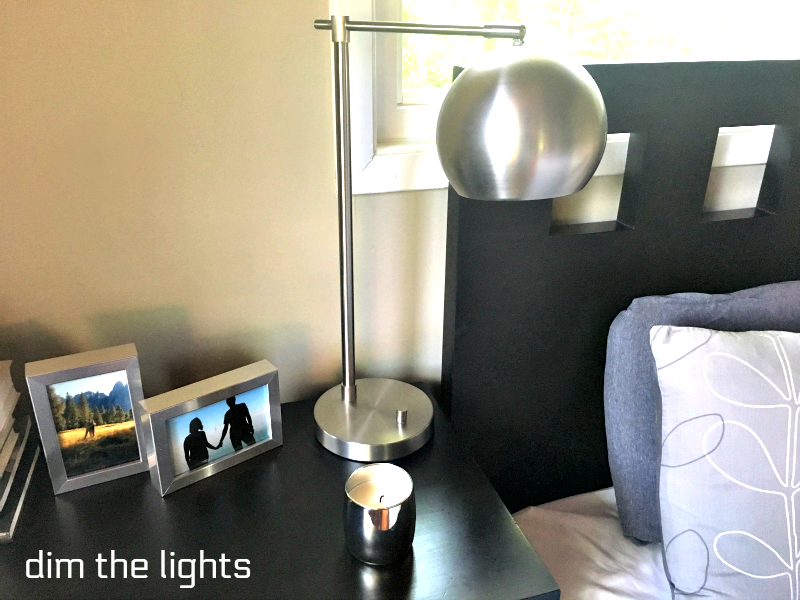 When I plan my bedtime routine, eliminate distractions and go to bed with an empty bladder I wake up with more energy and clarity.  I also find that I wake up without feeling like I need to hit snooze five, six or 20 times for a last-minute energy boost. I'm considering a part-time gig or expanding some of my social media and video services once summer is over, so the extra energy is a plus.
Comment below: What's your secret to a good night's rest? If you're over 40, have you noticed a change in your nightly sleep patterns?