I originally planned to take a road trip this winter to see a friend in Charlotte to celebrate her birthday, but that changed last minute when I needed a major repair on my car. So we took the 2014 Kia Soul for a spin around Atlanta for a week where we visited the Martin Luther King Jr. National Historic Site. Year round you can visit the birthplace of one of the Nobel Peace Prize winner and Civil Rights Leader. Before our week with the 2014 Kia Soul was over I wanted to give you a glimpse inside the vehicle and show you many of the features of the Primo Package, in case you're in the market for a safe family vehicle. Scroll down and you'll see A.J.'s review too!
2014 Kia Soul Review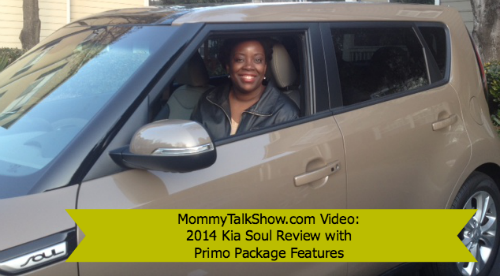 A.J. Reviews Kia Soul Navigation System
My almost 4 year old loves maps, reading street signs and any indicators to tell us where we are. So the new, larger monitor in the 2014 Kia Soul was amazing to him. Here's what he said about it:
Comment below
: What's your favorite feature of the 2014 Kia Soul Primo Package? Do you like the panoramic sunroof, heated seats or exquisite leather interior?
It's been a joy reviewing the newest Kia vehicles. One of my friends just bought the 2014 Kia Sorento after she watched my video review and knew it would be a safe vehicle for her family!
Click to tweet:
Watch @MommyTalkShow [VIDEO] 2014 @Kia Soul Review with Primo Package #DriveKia http://t.co/Bn5iVp9Db4

— Joyce Brewer (@MommyTalkShow) March 10, 2014
Disclosure: We reviewed the 2014 Kia Soul for one week to share our honest opinion. All thoughts and opinions are my own.