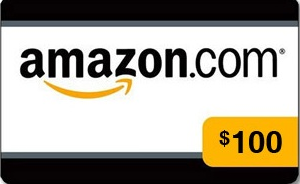 *Closed* $100 Amazon Gift Card Giveaway
Enter to win a $100 Amazon Gift Card Giveaway thanks to Train ACE. Fulfill all the entries below to increase your chances. Good luck!
I plan to do a lot of shopping on Amazon this year. With an active 2 year old to keep happy and out of town family members, it's easier for me to shop and ship.
What's on your Amazon shopping list if you win?
a Rafflecopter giveaway
Giveaway brought to you by Train ACE. Visit the giveaway page here.
Joyce Brewer
Creator & Host of Mommy Talk Show. Emmy award-winning TV journalist.Wife & Mommy; Mom Blogger; Social Media Coach; Long Island, New York transplant living in Atlanta, GA. Follow Joyce on Twitter @MommyTalkShow Author of Use What You Know: A Business Idea Guide for Moms featuring interviews with mompreneurs who created businesses using their skills & backgrounds.